Three Wayne-Finger Lakes teams advanced to sectional championship games on Wednesday night in the Section V basketball semifinals. Wayne and Mynderse will play for a Sectional title in Class B1 & B2 respectively on Friday night while the East Rochester girls will play for a championship in Class C1.
In the Class B2 boys semifinal round, #6 Mynderse visited #3 C.G. Finney and put on an offensive performance for the ages. Mynderse buried 16 three-pointers including 8 from junior Troy Kabat and 6 from senior Jared King as the Blue Devils posted 54 first half point to open up a 25 point halftime lead. The hot shooting continued into the second half and coupled with Mynderse's pressure man-to-man defense led to a 94-75 victory that wasn't even as close as the final score indicates.
The game story from Mynderse's semifinal win over Finney @PickinSplinters: https://t.co/heUEQYB4ek

— Chuckie Maggio (@chuckiemaggio) March 11, 2021
Kabat finished with 28 points, Jared King had 24 and senior Nick Jones scored 13. C.G. Finney super sophomore Markus Robinson ended with 40 points but was held to just 1 first quarter field goal thanks in part to an admirable defensive effort from Jake Smith & Sam Lorenzetti.
Check out the Littlejohn Orthodontics Smiles with Style Postgame Show with Jim Sinicropi & Kevin Sharp on FL1 Radio following the win for a full recap and interviews with several Mynderse players and C.G. Finney head coach Joe Marchand:
Mynderse will travel back to Rochester on Friday night to face #1 seed Northstar-Christian who defeated #4 World of Inquiry 65-64 in the other B2 semifinal. Game time is set for 6:00 pm with FingerLakes1.com's coverage on FL1 Radio beginning at 5:45 pm.
The undefeated #2 Wayne Eagles took on #3 Livonia in the Class B1 boys semifinals at Wayne High School on Wednesday night and after trailing for much of the game, came back to record a 59-50 victory and advance to the program's 3rd championship game in past 5 years. Wayne was able to pull ahead for good in the closing moments of the 3rd quarter when Charley Wiggins hit a three pointer followed by a Mason Blankenberg steal and outlet pass to Tyler Reynolds who beat the buzzer with a lay-up to put the Eagles up 46-40.
Mason Blankenberg swipes the pass and leads Tyler Reynolds for the layup at the buzzer. Heading to the 4th: Wayne 46 Livonia 40 pic.twitter.com/iE5fWYwJIr

— Paul Gotham (@PickinSplinters) March 11, 2021
Wayne would open the final quarter with a 5-0 run to put the game out of reach.
The win sets up an epic title game against #1 seed Batavia. Both Wayne and Batavia enter Friday night's Class B1 championship game at 14-0. Tip-time is set for 6:00 pm at Batavia HS.
#1 Batavia defeated #4 Pal-Mac, 70-58, in a highly entertaining basketball game. Batavia's Zach Gilberto's 38 point effort proved to be the difference in ended a strong season from the Pal-Mac Red Raiders boys program. For Palmyra-Macedon, junior Paul Goodness knocked down five three-pointers and scored 24 points while sophomore Ian Goodness hit four trifectas and finished with 14 points.
On the girls side, the East Rochester Bombers represent Wayne County and advanced to the Class C1 championship with a 63-34 win over Alexander.
Zoey Zutes is hot right now at both ends. 27-10 @Bombers_Sports leading late second. @PickinSplinters pic.twitter.com/E2rkr7yzxZ

— Tim Irving (@Irvish5) March 10, 2021
The ER victory was spurred on by another outstanding performance from senior forward Zoe Zutes who finished with a triple-double AND recorded her 1,000th career point in the 2nd quarter. Zutes final stat line reads 22 points, 12 rebounds and 10 blocked shots. Teammate Samantha Lewis scored 16 points and pulled down 11 rebounds while Lily Funk added 12 points.
Big game for Zoey Zutes already, @ERBombers star with 14 points to go over 1,000 for her career, add nine boards and six blocked shots. @PickinSplinters pic.twitter.com/H4jwgoU0O4

— Tim Irving (@Irvish5) March 10, 2021
The Bombers haven't been to a sectional final since 1992 and are looking to take advantage of the opportunity when they face #2 Avon on Friday night at 7:00 pm.
In addition to Pal-Mac's loss at Batavia, a pair of other Wayne-Finger Lakes teams saw their season end in the semifinal round on Wednesday night. The #3 Honeoye Bulldogs fell to #2 Wheatland-Chili, 65-46 in the Class D1 boys tournament. Also, #3 Dundee/Bradford lost to #7 York in the Class C2 girls semifinal.
The semifinal round of sectional basketball continues on Thursday night with the Marcus Whitman, Lyons and H.A.C. boys in action along with the Pal-Mac, Midlakes, Waterloo, Penn Yan, and South Seneca girls.
Check out the updated brackets and tonight's sectional schedule & live stream links below…
---
Our coverage of W-FL High School Basketball is made possible through the support of: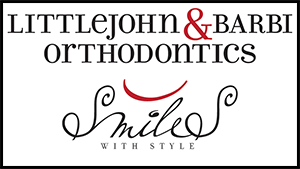 ---
THURSDAY NIGHT'S SCHEDULE
* LISTEN LIVE THURSDAY AT 5:45 PM – MARCUS WHITMAN @ LYONS ON FL1 RADIO *
BOYS (Semifinals)
CLASS AA
#4 Rush Henrietta @ #1 Victor (7 pm – Watch)
#3 Aquinas @ #2 Gates-Chili (7 pm)
CLASS A1
#4 Leadership Academy @ #1 Pittsford-Mendon (7 pm)
#3 Irondequoit @ #2 Webster-Thomas (6 pm)
CLASS A2
#4 Greece-Athena @ #1 East High (6 pm)
#7 Honeoye Falls-Lima @ #6 Eastridge (6 pm)
CLASS C1
#5 Marcus Whitman @ #1 Lyons (6 pm – FL1 Radio | Watch)
#3 Canisteo-Greenwood @ #2 Avon (6 pm – Watch)
CLASS C2
#4 York @ #1 Cal-Mum (6:30 pm – Watch – Subscription)
#3 Oakfield-Alabama @ #2 H.A.C. (6 pm – Watch)
GIRLS (Semifinals)
CLASS B1
#5 Livonia @ #1 Palmyra-Macedon (7 pm – Watch)
#3 Batavia @ #2 Midlakes (7 pm – Watch)
CLASS B2
#4 Wellsville @ #1 Waterloo (7 pm – Watch)
#3 Penn Yan @ #2 Dansville (7 pm – Watch)
CLASS D1
#4 Fillmore @ #1 South Seneca (7 pm – Watch)
#3 C.G. Finney @ #2 Batavia-Notre Dame (7 pm)
CLASS D2
#4 Northstar-Christian @ #1 Elba (7 pm – Watch – Subscription)
#3 Whitesville @ #2 Prattsburg-Avoca (7 pm – Watch)
---
Our coverage of W-FL High School Basketball is also supported by the following local businesses:


---

This content is brought to you by the FingerLakes1.com Team. Support our mission by visiting www.patreon.com/fl1 or learn how you send us your local content here.