The Syracuse Orange men's basketball team will be seeded 8th in the ACC Tournament after North Carolina beat Duke on Saturday night.
Going into that game, we already knew that Syracuse would be seeded eighth after Clemson knocked off Pitt to move out of any potential tiebreaker situation with SU. That only left the Orange's opponent up to chance on the outcome of Duke/UNC.
Syracuse will play North Carolina State in the dreaded 8/9 game. Here's how the bracket looks heading into Greensboro: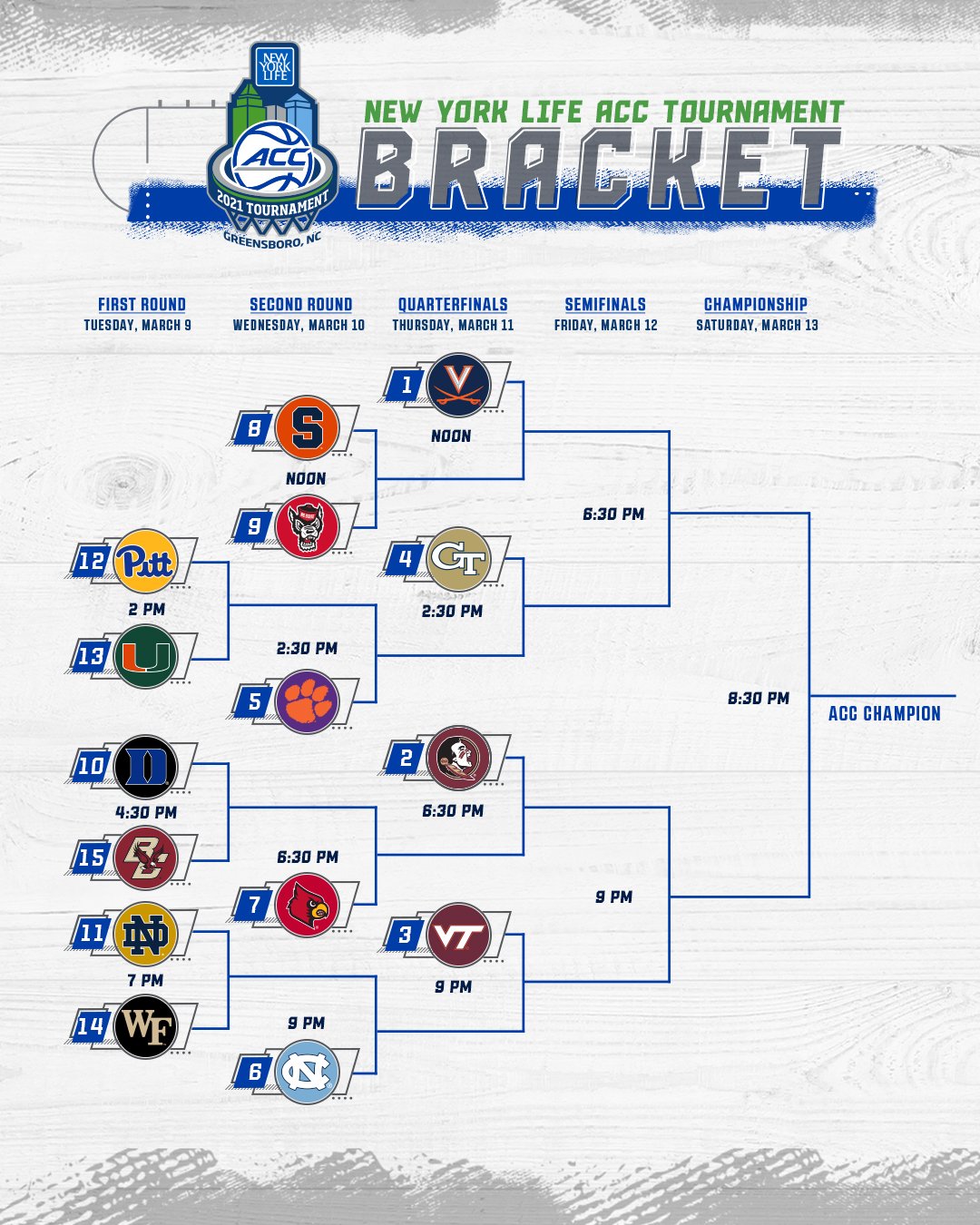 Syracuse is 2-0 against NC State this year.
The Orange won the first meeting 76-73 at home as the Wolfpack played without DJ Funderburk. In the second matchup, Syracuse won 77-68 at PNC arena. That remains the lone quadrant one win on Syracuse's résumé.
The upcoming meeting against NC State (on a neutral floor) is a quadrant two opportunity for SU.
The Orange have been in the 8/9 game two other times since joining the ACC. In 2017, 'Cuse lost to Miami in the second round and failed to make the NCAA Tournament. The year before, they were ninth and lost to Pitt in the second round of the ACC Tourney… but went to the Final Four, so it was fine.
Syracuse will meet NC State at noon ET on March 10 in Greensboro, N.C. Should they win there, it will mean a matchup with top-seeded Virginia. The Orange played Virginia just once during conference play, resulting in an 81-58 drubbing at John Paul Jones Arena. While it's not an ideal matchup to keep advancing in the ACC Tournament, SU does need big wins to help its bubble chances. So beggars can't be choosers.

Kyle leads sports coverage and hosts the Concrete Jungle podcast. Have a lead or question? Send it to [email protected].