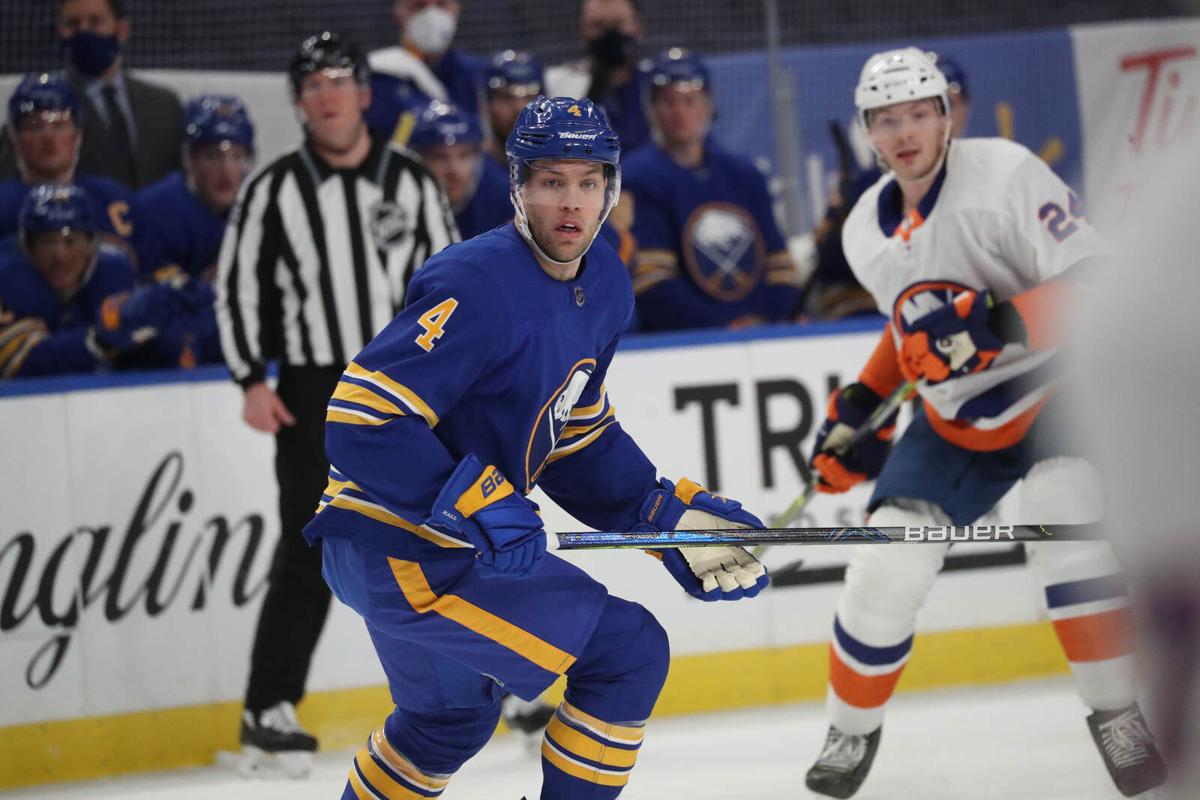 When Taylor Hall shocked the hockey world by signing a one-year, $8 million contract with the Sabres, he said he was open to staying in Buffalo on a long-term deal.
Twenty games into the season, Hall and the Sabres have struggled mightily.
Hall scored his only goal on opening night and has registered just 12 points and an awful minus-14 rating. The Sabres, having lost eight of their 10 games since its COVID-19 pause ended, rank last in the loaded East Division.
Still, the two sides could pursue an extension. TSN's Pierre LeBrun reported Tuesday that Hall, the 2017-18 Hart Trophy winner, and the Sabres have a mutual interest.
"I'm open to anything," Hall said on a Zoom call this afternoon from Nassau Coliseum. "It's not like I've had an amazing statistical year by any means so far this year. So just in saying that, I've enjoyed my time here, I've really liked the guys, the coaching staff, the way we're treated as players."
"And like we said from the start, my agent and myself, we're open to anything. I was never treating this as just a one-year thing. I was always coming into it open-minded. We'll have to see what happens here, if there's interest on their side, but, yeah, of course I'm interested."

Kyle leads sports coverage and hosts the Concrete Jungle podcast. Have a lead or question? Send it to [email protected].