With a full slate of game on Friday night it wasn't hard to find action to stream from local gymnasiums with several close games from the Finger Lakes East and West leagues.
The shot of the night came from Penn Yan's Oliver Connolly who banked in a fade away three-pointer for a 1-point win as the final buzzer sounded to stun the Waterloo Indians…
@espn @FingerLakes1 @WFLR_Radio @SecVAthletics @NYSPHSAA @RocDevo #itsgoodtobeamustang #obsessedwithsuccess #letsgo pic.twitter.com/FfwyCDAcL5

— Penn Yan Athletics (@PYAthletics) February 20, 2021
One of the most anticipated games of the night was played in Pal-Mac where the Red Raiders hosted the Wayne Eagles. Coach Thomson's boys came to play as Wayne cruised to victory as it was never a contest from the opening buzzer. The Eagles won by 27 behind 19 points from Mason Blankenberg.
Also in the East, Mynderse edged Newark late thanks to strong play from Nick Jones and Jared King down the stretch and Geneva made quick work of Marcus Whitman.
Perhaps the game of the year thus far will be played at 2 pm today as Geneva visits Wayne. You can watch live here.
In the West, South Seneca outlasted Bloomfield at the Jack Guinan Gymnasium, HAC defeated Dundee/Bradford, Naples picked up their second win and Red Jacket defeated Midlakes.
On the girls side of the slate on Friday night the South Seneca Lady Falcons continued their dominant start to the season with a 43-19 win at Bloomfield. Also looking strong early was Dundee who beat HAC behind a double-double from Hallie Knapp. Marcus Whitman was also impressive with a 53-27 win at Red Jacket.
In the FL East, Mynderse beat Newark with strong free throw shooting in the final minute, Pal-Mac handled Wayne, and Waterloo withstood a tough test from Penn Yan to remain undefeated thanks in part to this half-court buzzer-beater from junior Macy Carr…
Earlier today, Waterloo's Macy Carr hit a half court buzzer beater before halftime.

Waterloo went on to win, 48-36, and Carr finished with 9 points. @PickinSplinters pic.twitter.com/dZuCN8zC6y

— Billy Heyen (@BillyHeyen) February 20, 2021
Full results and more from Friday in the Wayne-Finger Lakes leagues below…
---
W-FL BOYS SCOREBOARD 2/19:
Romulus Central 41 @ Naples 55
ROM – Erik Jensen 17, 7 reb; Zach Butler 7
NAP – Ben Green 19, 10 reb; Ryan Lester 15, 7 reb; Cade Rathbun 9, 4 ast
HAC 61 @ Dundee 46
HAC – Max Brown 21
DUN – Steven Webster 18; Logan Salvatore 13
Marcus Whitman 52 @ Geneva 76
Bloomfield 49 @ South Seneca 53
BLM – Sean Farrell 17; Cooper Wille 12 SS – Kenyan Russ 15; Ira Aman 15; Nick Houck 11
Waterloo 61 @ Penn Yan Academy 62
WAT – Kyle Slywka 11; Brian Oddi 10
PY – Griffen Emerson 17; Mason Kuver 12; Oliver Connolly hit 3-pointer at buzzer to win
Mynderse Academy 49 @ Newark 45
MYN – Nick Jones 14; Jared King 12 (9 pts in final 2 mins); Troy Kabat 11
NEW – Raeshawn Howard 11; Carter Steve 9; Braydon Steve 9
Red Jacket 56 @ Midlakes 47
RJ – Daltyn Hanline 20; Andrew DaMore 14
MID – Mike DeHond 13
Wayne 35 @ Palmyra-Macedon 62
WYN – Mason Blankenberg 19; Tyler Reynolds 16
PM – Paul Goodness 7
FRIDAY NIGHT BOYS SCHEDULE:
Honeoye @ Midlakes – Watch
Geneva @ Wayne – Watch (2:00 pm)
Dundee @ South Seneca – Watch
Bloomfield @ Red Jacket – Watch
---
W-FL GIRLS SCOREBOARD 2/19:
Dundee 67 @ HAC 49
DUN – Makenzie Cratsley 13; Kendall Parker 12; Kailey Yeoman 12; Hallie Knapp 10, 17 reb
HAC – Eliza Nicosia 20, 7 reb; Chloe Fowler 11
Naples 35 @ Romulus Central 52
South Seneca 43 @ Bloomfield 19
SS – Emma Fletcher 14; Logan Shaulis 11; Lea Fletcher 8
BLM – Summer Smith 8
Marcus Whitman 53 @ Red Jacket 27
Palmyra-Macedon 54 @ Wayne 26
WYN – Aly Johnson 10, Riley Simpson 8
Penn Yan Academy 36 @ Waterloo 48
PY – Hayley Andersen 18
WAT – Natalie DiSanto 10; McKenzie Barber 9; Macy Carr 9
Newark 47 @ Mynderse Academy 53
NEW – Kalyna Bryant 14, 10 reb; Isabel Robson 12; Michalea Colacino 10
MYN – Bridget Miller 11, 7 reb; Haley Mosch 10; Sydney Haust 9; Maddie Verkey 8
FRIDAY NIGHT GIRLS SCHEDULE:
Geneva @ Midlakes – Watch
East Eochester @ Our Lady of Mercy – Watch
---
Our coverage of W-FL High School Basketball is made possible through the support of: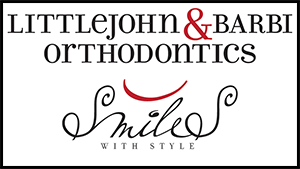 ---
FL1 SPORTS GAME NIGHT LIVE WEBCAST 2/19 REPLAY:
Watch replay on Facebook | Watch replay on Twitch
Next FL1 Sports W-FL Game Night Live Webcast:
Monday 2/22 at 7:00 pm – Look for the link on our homepage
---
AROUND THE W-FL & SECTION V:
Friday's early edition of the @SecVAthletics Basketball Wrap is now available on the @PickinSplinters website courtesy of Luxury Vacation Rentals: https://t.co/JQxMbyo8SR

— John Mitchell Likanje Junior (@jml5798) February 20, 2021
Planning your evening? Don't forget to schedule in some basketball at home! JV Boys play at 5:30 and Varsity plays at 7:30, both in Newark. JV Girls are at 6:00, followed by Varsity at 7:30, at home….Celebrating Val Kohberger and Sydney Sandroni on Senior Night! #SFCSDPROUD pic.twitter.com/1WYp7FxtKI

— Seneca Falls CSD (@SenecaFallsCSD) February 19, 2021
Val & Syd – it has been a pleasure watching you play! Happy Senior Night and good luck in everything you pursue! GO MYNDERSE! ??#SFCSDPROUD #MAPROUD #MynderseStudentsRock #LadyBlueDevils @MAPrincipalSF pic.twitter.com/hfnh8qY9TU

— Breana Mullen (@Breana_Mullen) February 20, 2021
Connor Scott banks in a three to beat the first half buzzer and Elba has taken a four-point into the break against host Notre Dame.

CATCH THE SECOND HALF: https://t.co/2nu6Pc6ePG#SectionV pic.twitter.com/lsANjaVWXH

— alex brasky (@alexbrasky) February 20, 2021
.@mendonbball's @jacob_shadders commits to @CSU_Mbball. For @PickinSplinters: https://t.co/Q2Ksz9C2eI

— John Mitchell Likanje Junior (@jml5798) February 20, 2021
Eagles fly.

These @GoEastEagles can do that and so much more!@BarleyDamani @Darrenbjr @ross_justus @Cliniqu66665320 @darrell_barley pic.twitter.com/4vgbluyasp

— Matt Trabold (@TrabsMatt) February 19, 2021
The VAC at @RobertsWesleyan will be loaded with former section v stars again today as @mason_putnam5 @Kaoribarley2 and @DYOUVILLEMBB take on @RWCREDHAWKS & @Shane24Fanning @isaiah_lewis_
Eric Lewis
Reggie Clark@BenBlakely18 & I are on the call https://t.co/TaVf3T5Di8

— Doug Crego (@hoopstalkdc) February 20, 2021
Wayne varsity boys lead at the half 36-7.

— Pal-Mac Athletics (@palmacsports) February 20, 2021
Ben Green led Naples with 19 points and 10 rebounds. Ryan Lester added 15 points. Cade Rathbun scored 9 points, dished out 4 assists and swiped 4 steals

— Bill Collmer (@BC_SVTB) February 20, 2021
End of 4 | The Mustangs beat the buzzer tonight in a bizarre game. Oliver Connelly with the 3 point to give way to a Mustangs win. pic.twitter.com/gXNeNM28AQ

— Penn Yan Mustangs (Archived) (@pennyanmustangs) February 20, 2021
---
Our coverage of W-FL High School Basketball is also supported by the following local businesses:
---

This content is brought to you by the FingerLakes1.com Team. Support our mission by visiting www.patreon.com/fl1 or learn how you send us your local content here.