Governor Andrew Cuomo says the goal remains the same: To get as many COVID-19 vaccine shots in the arms of as many New Yorkers, as fast as possible.
While there has been significant criticism of the rollout, Gov. Cuomo noted that health care distribution sites have received 1,661,290 first doses and already administered 93 percent or 1,539,355 first dose vaccinations and 80 percent of first and second doses as of Friday.
The week 8 allocation from the federal government continues being delivered to providers for administration this week. New York State health care distribution sites have administered 99% of the full week 1-7 allocation which has been fully delivered to New York State and providers are beginning to administer Week 8 allocations as they arrive.
Next week there will be an expansion of the system next week, too, to include those with pre-existing conditions that make them more susceptible to the virus.
"From the beginning of the vaccination effort, we have made it clear – our goal is to get shot in arms as quickly and equitably as possible and that's exactly what we are doing," Governor Cuomo said. "While the data shows New York is administering the vaccine at an extremely high rate, the most concerning issue at this point is that there continues to be a reluctance in much of the Black community to take the vaccine. We expected it. We talked about it early on. We are addressing it, but it still exists. Yes, there are bonafide reasons for distrust in the system, but it's not true with this vaccine. The hesitancy must be directly addressed with facts and validation. From partnering with community leaders to help dispel rumors and myths, to establishing vaccination sites directly in underserved communities, like we did with Yankee Stadium, we're doing more in New York than any state in this regard, and we are doubling down on those efforts. In order to finally win this war against COVID, everyone needs to be on board, and we will continue to do everything we can to make that happen."
A recent poll conducted by the Association for a Better New York confirms similar trends with increased hesitancy about the vaccine among Black, Hispanic and Asian New Yorkers. The poll found: 78 percent of white New Yorkers would take the vaccine as soon as it was available to them compared 39 percent of Black New Yorkers, 54 percent of Hispanic New Yorkers and 54 percent of Asian New Yorkers who said the same.
Approximately 7 million New Yorkers are currently eligible to receive the vaccine. The federal government has increased the weekly supply by more than 20 percent over the next three weeks, but New York's vast distribution network and large population of eligible individuals still far exceed the supply coming from the federal government. Due to limited supply, New Yorkers are encouraged to remain patient and are advised not to show up at vaccination sites without an appointment.
The state's Vaccine Dashboard includes a county-by-county breakdown for vaccinations administered through the Long Term Care Facility program and vaccine administration progress for hospital workers. Vaccination program numbers below are for doses distributed and delivered to New York for the state's vaccination program, and do not include those reserved for the federal government's Long Term Care Facility program. A breakdown of the data based on numbers reported to New York State as of 11:00 AM today is as follows. The allocation totals below include 33 percent of the week 8 allocation which will finish being distributed to New York provider sites on Sunday.
To date, New York's health care distribution sites have administered 93 percent of week first doses received from the federal government but due to the federal government's limited allocation, appointments have filled up quickly. New Yorkers seeking to determine eligibility and schedule an appointment at a state-run mass vaccination site, can visit the 'Am I Eligible' website. New Yorkers may also call their local health department, pharmacy, doctor, or hospital for additional information and to schedule appointments where vaccines are available.
---
---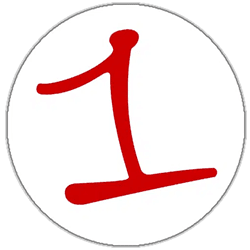 FingerLakes1.com is the region's leading all-digital news publication. The company was founded in 1998 and has been keeping residents informed for more than two decades. Have a lead? Send it to [email protected].