Hours after New York Attorney General Letitia James released key findings from an investigation into state Department of Health handling of the coronavirus pandemic in nursing homes – lawmakers across the state responded with heavy criticism.
Assembly Minority Leader Will Barclay called the report alarming. "The attorney general's report is alarming on a number of levels and triggers even more questions. What took place in New York's nursing homes and the Cuomo Administration's decision to deliberately mislead the public by underreporting COVID-19 fatalities is unconscionable and demands accountability," he said. "The report indicates that as many as 13,000 nursing home residents may have died from COVID-19 – that's more fatalities than the entire death toll of 40 states. Families, advocates, members of the media and lawmakers demanded the truth for months. But this administration dismissed those questions as a politically-motivated agenda, and went so far as to concoct a Department of Health report that absolved the Department of Health."
Barclay criticized Gov. Andrew Cuomo and the book that was published in the midst of the pandemic about leadership.
Sen. Pam Helming said that Dr. Howard Zucker needed to take accountability for the state's shortcomings. "The underreporting of COVID deaths in New York's nursing homes by as much as 50 percent is a betrayal of the public trust and Dr. Zucker must take accountability for this. I have lost faith in his ability to lead this critical agency and provide information that can be trusted," she said. Helming called the report a "sad confirmation for the thousands of families who lost loved ones throughout the COVID pandemic."
"For months, my colleagues and I have joined Save Our Seniors and others to aggressively push the NYS Department of Health to release this information. This is about real people and real lives. Our seniors should not be treated as data points on some bureaucrats spreadsheet. Now, the Attorney General has done what the Health Department refused to do and I applaud her leadership on this. The families and loved ones of nursing home residents deserve justice and answers. We need to follow the facts, investigate fully and ensure that safeguards are put in place to prevent this from ever happening again," Sen. Helming added.
Sen. Tom O'Mara called for the Governor and Zucker to both be held accountable and give New Yorkers the truth. He went a step further calling for subpoenas to the Governor, as well as top Cuomo administration officials. O'Mara also renewed his past calls for a bipartisan, independent investigation into the COVID-19 nursing homes tragedy in New York, where the Cuomo administration has stated that approximately 8,700 nursing home residents have suffered coronavirus-related deaths.
"For too long the Cuomo stonewalling on this nursing homes tragedy has been unacceptable, and worse. It needs to end starting today. The governor has for unknown reasons tried to conceal the truth on the devastation of this crisis in our nursing homes, and it has caused great harm. Today's report begins to forcefully expose the lies and the possible cover-up. Now every available action needs to be taken to compel the governor and his administration to tell the truth and be held accountable," O'Mara said in a statement.
"I want to thank State Attorney General Letitia James for her hard work bringing these shocking revelations to light in her report released today regarding the Department of Health's handling of the COVID-19 pandemic in nursing homes. The findings in this report are appalling, to say the least, and we owe it to the countless families who lost their loved ones to hold accountable those responsible for this tragedy. We must also work to rescind the Governor's emergency powers as quickly as possible, as it is clear he is incapable of managing this pandemic alone," Assemblyman Jeff Gallahan added.
REPORT: New York may have undercounted COVID-19 deaths by 50%
---
---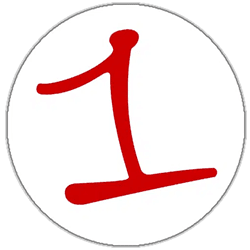 FingerLakes1.com is the region's leading all-digital news publication. The company was founded in 1998 and has been keeping residents informed for more than two decades. Have a lead? Send it to [email protected]erlakes1.com.