Governor Andrew Cuomo announced dredging has begun at Little Sodus Bay, a navigation channel in Cayuga County, used by boaters to access Lake Ontario from Little Sodus Bay.
The accumulation of silt, sand, and other debris can cause areas like Little Sodus Bay to become obstructed overtime.
The dredging project will remove built-up sediment from the bottom of the waterway to allow for continued safe passage of watercrafts to support the tourism economy and preserve wildlife in the region. Dredging of the navigation channel is part of a $15 million regional dredging initiative through Governor Cuomo's Resiliency and Economic Development Initiative.
"We're building the resilience of communities along Lake Ontario and the St. Lawrence River to prevent flooding and ease maintenance of vital navigation channels for years to come," Governor Cuomo said. "This dredging project is essential to protecting not only New Yorkers who live and work in shoreline communities but also the wildlife in the coastal habitats of the region, while also boosting tourism by ensuring safe recreational access for boaters."
The Little Sodus Bay project will remove approximately 6,000 cubic yards of sediment using a long reach excavator with a clamshell bucket operated from a floating barge. The sediment will be placed in a self-dumping scow barge. The barge will then be tugged to the shoreline east of the navigation channel, where the sediment will be deposited to rebuild and protect the beach.
"In addition to making roads and essential infrastructure resilient against future flooding, Governor Cuomo's REDI initiative is focusing on the navigation channels that Lake Ontario and St. Lawrence River communities rely on to support their tourism economies. Little Sodus Bay marks the fifth REDI dredging project where a navigational channel will be cleared to ensure recreational boaters have safe access to both Lake Ontario and to the lake's bays, which provide shelter from a storm," Office of General Services Commissioner RoAnn Destito added.
"Addressing the damage and erosion from high water events and wave impacts are essential elements of Governor Cuomo's REDI initiative that is creating stronger communities along Lake Ontario's shoreline. By targeting improvements underwater through a series of strategic dredging projects, recreation and resilience will be improved in Little Sodus Bay and will advance the restoration of important coastal habitat in the area," Department of Environmental Conservation Commissioner Basil Seggos said.
To date, the State has completed four REDI dredging projects, and removed approximately 15,000 cubic yards of sediment, to provide recreational boaters with safe access to Lake Ontario and the St. Lawrence River. The completed dredging projects include Port Bay, Blind Sodus Bay and East Bay in Wayne County, and Sandy Pond Inlet in Oswego County. Through Phase I and II, the dredging initiative is tackling the necessary dredging of 20 harbor navigation channels. Upon completion of the project, over 100,000 cubic yards of sediment is anticipated to be dredged.
Future regional dredging initiative sites include:
Oswego County: Salmon River/Port Ontario
Niagara County: Olcott Harbor, Golden Hill State Park
Orleans County: Oak Orchard Harbor, Johnson Creek
Monroe County: Sandy Creek, Braddock Bay, Long Pond Outlet, Irondequoit Bay
Wayne County: Bear Creek Harbor, Pultneyville
Jefferson County: Clayton French Creek Marina, Henderson "The Cut"
St. Lawrence County: Ogdensburg "City Front Channel," Morristown Navigation Channel
During Phase III, the State will provide counties with the information they need to update, expand, and implement an existing Regional Dredging Management Plan to keep the channels operational over time.
"Little Sodus Bay offers significant recreational and economic benefits to the community of Fair Haven and Cayuga County, and it is great to see this project get underway. The Regional Dredging Project is an excellent example of collaboration between multiple counties and New York State to protect our natural resources and support the economic vitality of our shoreline communities," Senator Pamela Helming added.
"The start of the dredging project at Little Sodus Bay is such good news. There have been several times over the years that the channel has been so overwhelmed with silt that it was too shallow for larger boats to navigate. Since tourism is part of the lifeblood of Fair Haven, businesses there depend on visitors being able to arrive by water. The REDI project will lay the groundwork for long-term maintenance planning to eliminate a dredging backlog. The 17 harbors affected by this REDI project on Lake Ontario generate $94 million in economic activity. This ensures that will continue and keep this a viable tourist area," Assemblyman Brian Manktelow said in a release.
"The town of Sterling is thankful for the inclusion of Little Sodus Bay in the Governor's Regional Dredging Initiative. Dredging of the channel will allow for the continued safe travel of recreational boaters who return each season to enjoy all that the community has to offer. The benefits of this initiative will be felt for years to come," Sterling Town Supervisor Scott Crawford said.
"The channel to Little Sodus Bay provides a vital connection for the village of Fair Havens recreational activities, providing access for visitors from across New York State and Canada. The Governor's Regional Dredging Initiative will allow for continued use of Little Sodus Bay, supporting our local businesses, including fishing charters, who benefit greatly from the use of the channel, while allowing the safe passage of recreational boaters," Village of Fair Haven Mayor James Basile added.
In response to the extended pattern of flooding along the shores of Lake Ontario and the St. Lawrence River, Governor Cuomo created REDI to increase the resilience of shoreline communities and bolster economic development in the region. Five REDI Regional Planning Committees, comprised of representatives from eight counties (Niagara and Orleans, Monroe, Wayne, Cayuga and Oswego, and Jefferson and St. Lawrence) were established to identify local priorities, at-risk infrastructure and other assets, and public safety concerns.
The REDI Commission allocated $20 million for homeowner assistance, $30 million to improve the resiliency of businesses, and $15 million toward a regional dredging effort that will benefit each of the eight counties in the REDI regions. The remaining $235 million has been allocated towards local and regional projects that advance and exemplify the REDI mission.
For additional information on the REDI Regional Dredging Plan, project profiles and REDI news, click here.
---
---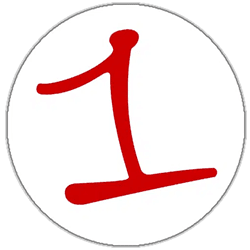 FingerLakes1.com is the region's leading all-digital news publication. The company was founded in 1998 and has been keeping residents informed for more than two decades. Have a lead? Send it to [email protected].