Editor's Note: Each day health departments around the region are publishing updates to their websites, social media platforms, and sharing 'situational' data with local media. In an effort to bring all of that information together under one roof – we'll be publishing daily 'situational updates'. They will appear near the top of our homepage, and will be indexed at our own COVID-19 dashboard, which can be found by visiting www.fingerlakes1.com/coronavirus. Note that for counties that do not publish written updates – we will summarize the visual reports they share on those platforms or with local media.
---
As of Tuesday, December 15th here's a look at what local health department officials were saying. Looking for our table? Scroll to the bottom of this story.
Here's what local health officials were saying today.
Cayuga County Health Department:
Cayuga County reported 55 new cases. There were six new residential cases at correctional facilities in the county. [Read More]
Ontario County Health Department:
"2,119 Ontario County residents have been diagnosed with COVID-19 since the start of the pandemic. 52 new cases; 50 community-acquired (not in long-term care), 2 associated with long-term care. Make-up of new cases: Many cases are related current positives, a congregant living situation, and several are currently under investigation. As of today, 514 COVID-19 positive individuals (are being isolated, monitored and are checked on daily by Public Health staff). This is in addition to 870 mandatory quarantines (contacts of positive cases) that are also being monitored and contacted daily (totaling 1384 in the isolation and quarantine category). 24 COVID-19 positive residents are in the hospital. 2 additional hospital admissions. 1565 recoveries reported since the start of the crisis. 98 new recoveries. 41 total deaths. Unfortunately, we lost an elderly member of our community today to COVID 19. This was NOT a long-term care case. Hugs to their family and friends. Please remember that every number on our updates is a person with family and friends." [Read More]
Schuyler County Health Department: 
"We are saddened to report a sixth resident has passed away due to COVID-19. The individual was a male in their 70s. Our hearts are with their family and friends during their mourning." [Read More]
Seneca County Health Department: 
"Unfortunately we have 1 more COVID-19 death to report that is connected to the current nursing home outbreak. Please keep those affected in your thoughts at this extremely difficult time. We are also have 15 new positive cases to report. 2 of those cases are connected to the nursing home outbreak. The remaining 13 cases are tied to community spread. Notifications, isolations, quarantines, and contact tracing are currently underway for the new cases. If you contacted please be forthcoming and honest so that we can attempt to slow the spread and not overwhelm our healthcare system. Please make sure you are wearing your mask and practicing good hand hygiene. PLEASE STAY HOME IF YOU ARE SICK and STOP SOCIAL GATHERINGS."
[Read More]
Steuben County Health Department:
"There are 44 new cases of COVID-19 today. Sadly, 2 more have passed. Thankfully, 30 more have recovered. Although we are seeing an uptick in cases that have been at schools, it appears that many have contracted the virus outside school. There is the potential for positives to spread COVID in schools, but thankfully our schools have put protective measures in place to keep the spread low and contact tracing has been running well with school support. Make sure you're using all protective measures in your activities to slow the spread."
[Read More]
Wayne County Health Department:
"A small, but helpful relief for our hardworking nurses and staff in today's report. We only have 32 new cases for today, and we have reduced our active cases by 7 due to more people resolving overnight. It's a step in the right direction, but we can only turn those steps into leaps forward if we all work together and follow recommended safe practices and guidelines for longer periods of time. As always, what we choose to do today will not reflect on our community tomorrow, but rather 2 weeks from now." [Read More]
Yates County Health Department:
"Two new cases today, one is a close contact of a previous positive case and the other is a Dundee Central School District employee. We had five more cases recover today." [Read More]
---
---
---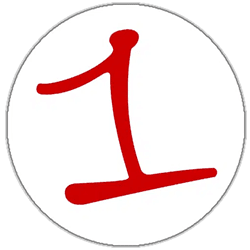 FingerLakes1.com is the region's leading all-digital news publication. The company was founded in 1998 and has been keeping residents informed for more than two decades. Have a lead? Send it to [email protected].