During a meeting of the New York State Thruway Authority Board of Directors on Tuesday the Board unanimously approved a toll adjustments "that support the statewide conversion to cashless tolling, which occurred on November 14th," according to a press release.
The adjustment will go into effect January 1st, 2021.
"This is a modest toll adjustment balancing the needs for continued investment in our system while keeping tolls affordable for our motorists," Thruway Authority Executive Director Matthew J. Driscoll said. Tolls will increase by 30% for motorists who do not use E-ZPass. Those critical of the change said that those least able to obtain E-ZPasses would bear the brunt of the toll increase.
"We have not had a toll adjustment in 10 years and as we enter into a new era of modern transportation on the Thruway, it's the right time both operationally and financially for this adjustment to occur," Driscoll added.
Analysis by the Thruway Authority's independent traffic engineer in 2019 determined there will be additional revenues needed for the Authority to fulfill its system-wide operating, debt service and capital needs through the upcoming forecast period.
Thruway tolls have not been adjusted since 2010.
In December 2019, the Board of Directors approved the proposal to begin the public process required to implement the toll rate changes supporting the fiscal stability of the Thruway Authority. Due to COVID-19, three virtual public hearings were held in October 2020, and more than 150 comments were submitted during the public comment period. Additionally, feedback received during listening sessions held by the Toll Advisory Panel in July 2019 were also considered in the proposal.
Here are the changes approved by the Board:
– The standard NY E-ZPass toll rate will become the base toll rate and a 30 percent rate differential will be established for Tolls by Mail toll rates. Such differential toll rates have been standard practice among other systems that have converted to cashless tolling.
"To compare other toll road differentials for non-E-ZPass customers nationwide, Massachusetts has an 87 percent differential on the Massachusetts Turnpike and 109 percent on the Boston Extension. The Miami-Dade Expressway has a 100 percent differential and the Pennsylvania Turnpike charges a 36 percent differential," the Authority added in a press release.
– Establish a 15 percent rate differential for out-of-state E-ZPass customers.
– Clarify Board Policy that all transactions processed through a license plate image review will pay the Tolls by Mail rate.
– Implement a $2 administrative surcharge per billing statement for Tolls by Mail statements to support the administrative costs associated with processing transactions through the Tolls by Mail program.
Motorists are encouraged to sign up for E-ZPass. E-ZPass is free and has payment options for all motorists including the Pay Per Trip plan, which deducts from your bank account only for the days you have toll usage.  E-ZPass accepts multiple payment methods including money orders and pre-paid credit cards or linking a Tag to a credit card or bank account.  More information on the various payment methods can be found here.
All drivers, regardless of residency, can sign up for a NY E-ZPass account at E-ZPassNY.com. E-ZPass On-the-Go tags can be purchased at 26 Thruway Service Areas system-wide, more than 800 locations across the state including participating grocery and convenience stores and government offices, DMV offices, and AAA retail stores.
---
---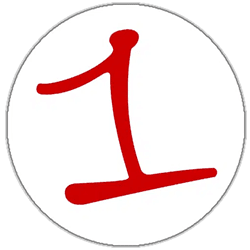 FingerLakes1.com is the region's leading all-digital news publication. The company was founded in 1998 and has been keeping residents informed for more than two decades. Have a lead? Send it to [email protected].