It wasn't a red or blue wave that some predicted to arrive on Election Day. At least not in Upstate New York.
However, it was a wave. Voters turned out in massive numbers during early-voting, as well as on Election Day to give candidates decisive victories in important races across the region.
Incumbents stole the show in Congressional contests in the Finger Lakes and Central New York. Reps. Tom Reed, John Katko, Joe Morelle, and Chris Jacobs all won hotly-contested races – some of which political observers thought see challengers succeed.
In particular, Rep. John Katko (R-24) appeared to be facing an intense challenge from Democrat Dana Balter. When the dust settled on Election Night – Katko had secured more than 50,000 votes than his challenger, giving him a strong lead — and presumed victory. "The results tonight make clear that Central New Yorkers made a resounding choice in this election," Katko said. "I am honored and humbled to have once again earned the strong support of our community."
State Senator Pam Helming (R-54) held her seat for a decisive victory. So did incumbent State Senator Tom O'Mara (R-58).
In local State Assembly races of interest – incumbent Assemblyman Brian Manktelow (R-130) defended his seat against Democrat Scott Comegys. While Democrat Matt Miller appeared to be mounting an impressive bid in the 131st, Republican Jeff Gallahan ended Election Day with an approximate 12,000 vote cushion to succeed longtime Assemblyman (and former Assembly Minority Leader) Brian Kolb.
There were several races that featured single candidates, and even a few that had none at all. Contests for Manchester Town Justice, Hartsville Town Justice, Hartsville Town Council, Howard Town Clerk, and Thurston Town Assessor all went unattended. Meaning, write-in candidates will ultimately fill those seats.
Kathleen McCauley, a Republican from Schuyler County won the County Coroner race there. Heather Waters and Maryann Friebis also secured victories in the town of Orange.
Michael Travis and Scott Crawford won races in Cayuga County for Ira Highway Superintendent and Sterling Town Supervisor respectively.
Longtime Seneca County Clerk Tina Lotz successfully fended off a challenge from Melissa Brand Brown, a Democrat from Seneca Falls. Ricky McCulloch, a Republican in Varick also won a seat on the town board there.
The closest race of the night was in Seneca Falls for the job of Town Justice. Steve Kelley, a Democrat and Tom Ellis, the Republican on the ballot – were separated by 70 votes after Election Day. Absentee ballots are expected to decide this race.
Another close town justice contest took place in Steuben County. Douglas Horton and Patricia Horton held a narrow lead over Patrick Nichols after Election Day. Douglas Horton had 586 votes to Patricia Horton's 562, and Patrick Nichols' 553. There are two seats open. Douglas Fahy won convincingly against two other challengers in the town of Wayland to serve as the next town justice.
In Wayne County, Emily Howard and Chris Burgess – both Republicans – won a pair of seats on the Newark Village Board. Doug DeRue, a Republican, defeated Mitchell Murray for a seat on the Palmyra Town Board. And Molly Budziszewski, a Democrat, was locked in a close election with David Husk, a Republican to be the next mayor of Palmyra. Husk held a lead of approximately 80 votes. Other village contests in Clyde and Sodus Point had not been resolved. Check the table below for information on those contests.
Editor's Note: The Ithaca City Court race was still not officially updated by Tompkins County Board of Elections as of 1 a.m.
---
---
---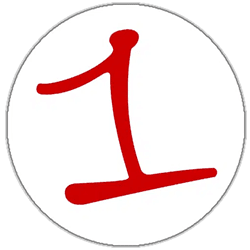 FingerLakes1.com is the region's leading all-digital news publication. The company was founded in 1998 and has been keeping residents informed for more than two decades. Have a lead? Send it to [email protected]