The Geneva City Council met Wednesday via Zoom for its regular monthly meeting. Two work sessions had already been held, and another was slated for the following day. The Council spent a large portion of its 5 hour and 10-minute meeting battling over ethics violations, likely creating more ethics complaints in the process.
The dysfunction and animosity among Council-members, which has been bubbling since Council first began meeting in January was on full display Wednesday. Councilors debated an ethics resolution seeking the Censure and resignation of Councilmember Frank L. Gaglianese, III (At-Large).
Councilmembers Jan Regan (Ward 3) and Ken Camera (Ward 4) sponsored resolution 47-2020 calling for Gaglianese's Censure and resignation because of statements attributed to him during a July 18th, Back the Blue Ride and Rally held at the Geneva Lakefront Park. Gaglianese was quoted as making the following three statements:
"This is what the silent majority is all about. This is the country, not the minority, little squawkers that think that their voice is being heard. It's not. This is what it is all about. You keep poking the bear and more people like this will keep coming out."
"They don't have the balls. Like the Police Accountability Board. I don't even need to hear anything, my vote's no."
"The College did their whole thing for police accountability? If I could have got a gun and shot the squares on my computer screen and killed everybody…[it was] disgusting."
Gaglianese's statement about the college doing its thing on police accountability was in reference to a virtual event entitled "Education for Transformation: What We All Need to Know About Police Accountability" held by Hobart and William Smith College on July 17, 2020.
Camera and Regan's resolution referred to Gaglianese's statements as "…hurtful, hateful, and threatening speech…" and referred to Gaglianese's conduct as "…beyond the pale".
Regan introduced what she referred to as a "difficult resolution" stating that what cut to her heart was Gaglianese's statement about getting a gun and shooting the squares on his computer. Regan also stated that she felt that it was the Council's obligation to let both constituents and Councilmember Gaglianese know where the Council stood on the issue. Regan at one point made it clear that she felt Gaglianese had gone too far with his statements.
In a long rambling statement Camera also introduced the resolution. Camera stated that he thought any resident, regardless of how long they have lived in the City, had the right to comment on public policies without being threatened. Camera's statement also delved into the conceptual ideas of America's social contract, "American Exceptionalism", and the voluntary compacts created by America as part of the Country's founding during the American Revolutionary War. Camera even linked the Gaglianese issue into the renaming of the former Washington Redskins Football team because of the racial bias implied by the team name, and National Football League Commissioner Roger Goodell's recent statements indicating that he wished he had listened to the public policy discussion on racial bias sooner. Camera's statement was so rambling that several times Mayor Steve Valentino asked him to get to the point, and Councilmember William Pealer (Ward 2) was observed reading during it. Camera finally asked the Council to vote for the resolution because "words matter".
Several times during Regan and Camera's introduction of the resolution, meeting observers attempted to interrupt the presentation with video feeds with written messages calling on Gaglianese to resign.
During the debate on the resolution, Counselors made clear that they thought the statements attributed to Gaglianese were inappropriate and ill-advised. But Councilmember John Pruett (Ward 6) felt that the Council should not make a rush to judgment and should give Gaglianese an opportunity to explain his statements. Even Regan conceded that part of her problem was that Gaglianese had never publicly explained his statements. Pruett also argued that removing Gaglianese would be detrimental to the City because the issues he had been working on would have to be started over. Pruett felt that it was time for the Council to focus on work and not each other.
Councilmember Anthony Noone (At-Large) argued that the resolution would not fix the root problem because it was only advisory and had no teeth. He stated that he would be proposing a resolution to create a code of conduct that permits sanctions against Councilmembers for inappropriate conduct, including impeachment if the offense warrants.
Pealer feared that this resolution would serve as a precedent that would create a constant cycle of Censures and calls for resignations. Pealer stated that this could throw the Council into chaos. Pealer also contended that Gaglianese's statements were more insulting than threatening. Pealer concluded that although he did not support Gaglianese's statements, he also felt that the resolution was unprecedented and inappropriate.
Councilmember Tom Burrall (Ward 1) acknowledged that Gaglianese was a strong person to still be sitting a Councilmember given the controversy but felt Gaglianese would be even a stronger man to take responsibility for his statements and reconsider resigning. Burrall was concerned that this issue will continue to haunt the Council for months to come.
Councilmember Laura Salamendra (Ward 5) supported the resolution stating that this was not a new or isolated incident involving Gaglianese. Salamendra referenced a June 29, 2020 email where Gaglianese referred to Salamendra as irrational and poison. In a statement that Valentino attempted to cut-off telling Camera to stick to facts, Camera echoed Salamendra's contention that this was not an isolated incident referencing Gaglianese's Facebook posts where Gaglianese said "these people are destroying our way of life in Geneva". Camera went on to tell Gaglianese that he should stay off of Facebook.
In an impassioned emotional statement, Gaglianese stated that he did not feel that he should have to respond to people who had "dehumanized" him. Gaglianese argued that he had been a lifelong resident of Geneva who has consistently supported minority communities in the City. Gaglianese also contended that the Geneva Observer had manufactured the video taking his words out of context. Although he was not willing to explain in detail, Gaglianese said that he was repeating words that had been told to him by someone else. Gaglianese also clarified that his use of the word "disgusting" was in reference to how he felt about having to constantly defend the dysfunctional Geneva City Council when visiting other Cities. Gaglianese believes the resolution was a political attack and stated that he would not resign under any circumstances. Gaglianese also acknowledged calling Hobart and William Smith professors "squawkers" because he believes their effort regarding the police accountability forum was "orchestrated". Gaglianese also responded to Camera's Facebook post allegations by referring to Camera as a "dinosaur" and at one point was visibly upset that Regan appeared to be laughing at his comments. Gaglianese concluded by stating that he did not believe that the Ethics Board operated by its own rules of procedures and called for a review of how the ethics board operates. Valentino assured the Council that the operations of the Ethics Board would be reviewed.
Prior to the vote on the resolution, Pruett moved for separate votes on the issues of Censure and the call for Gaglianese's resignation. This motion was approved. The Council voted unanimously to Censure Gaglianese for his comments. However, the resolution to call for Gaglianese's resolution failed. Gaglianese abstained from the Censure vote but refused to abstain from the vote calling for his resignation and voted no on that question.
The Council was also presented with a resolution to Censure Camera for what the ethics board termed as "…Mr. Camera's disingenuous and inappropriate public apology…" for previous conduct that was found to be an ethics violation. No Councilmember was willing to make a motion to consider this resolution and it was not acted upon.
The Ethics Board also called for a formal apology from Gaglianese for saying "bullshit" following public comments made during a council meeting. There also was not a Councilmember willing to move this issue forward and it was also not acted upon.
The Council concluded the ethics discussion for the evening when during Councilmember reports Burrall read a report from the Board of Ethics that raised complaints against Gaglianese for "misogynistic facial expressions, Pealer for holding up a notebook reading "order" during a July presentation by Salamendra, Noone, for speaking out of order during the July Council meeting to make personal comments for which he was ruled out of order, Salamendra for making negative comments about public commenters and the 3-minute comment rule, and Valentino for failing to maintain proper order during the July meeting, making negative remarks about Salamendra, and for interrupting Salamendra.
The Ethics Board recommended no action against Gaglianese because facial expressions can be interpreted differently by different people. The Board also recommended no action against Salamendra. However, the Ethics Board did find that Pealer, Noone, and Valentino were all in violation of the ethics rules for their conduct.
The Council's picture at http://cityofgenevany.com/city-council/ shows Gaglianese standing between Valentino and Regan with the entire Council smiling. With the animosity that is apparent in the Council's current meetings, residents must wonder if this Council will ever again be able to operate with the cordial respect shown for each other in this image.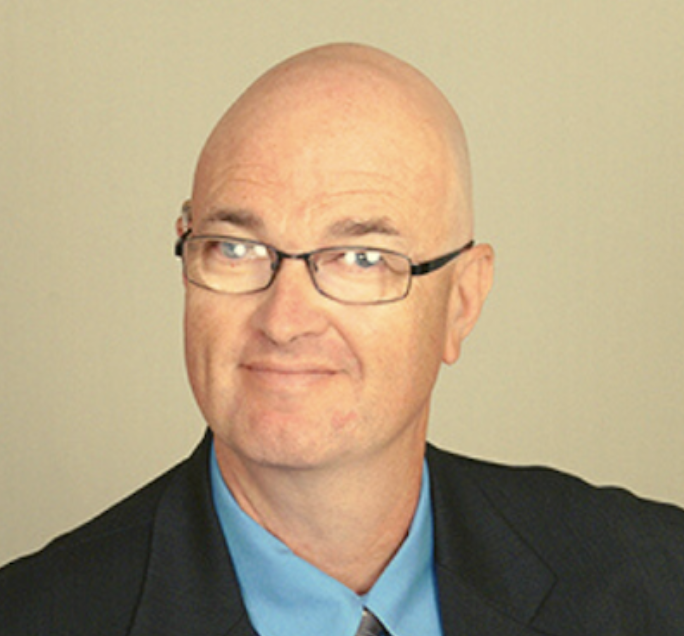 Todd covers local government in the Finger Lakes. He has a JD degree the Lincoln Law School of Sacramento. Send tips to [email protected].