This week Seneca County introduced and passed a protocol for enforcing COVID-19 safety regulations at a special meeting. The protocol, which was put in place to serve as a 'common sense' outline of steps that Seneca would take in the event it receives a complaint about a business violating social distancing, mask wearing, or capacity restrictions.
Supervisors said leading up to the session that the County appeared to not be 'open' for business, and that not having a policy put everyone in a difficult position. With passage of the enforcement guidelines, the County moves forward into a new era of Coronavirus response.
The plan includes three steps, which were approved by the board on Tuesday, August 25th.
The goal of the process is to focus on education and enforcement – only using fines in extreme circumstances.
Last week, FingerLakes1.com obtained enforcement data that included the early-days of the Coronavirus Pandemic. It showed that there were approximately 200 complaints overall, since the beginning of the pandemic. Around 60 of those were filed since July 15th. County Attorney David Ettman provided those figures a week before the Board met for its special meeting.
The data shows that only about five complaints per day had been filed since mid-July. This serves in stark contrast to concerns in the community that Seneca County officials were receiving a high volume of complaints from people, or anonymous sources.
Ettman added that there has only been one notice of violation, and around a dozen formal warning letters handed out since the pandemic began.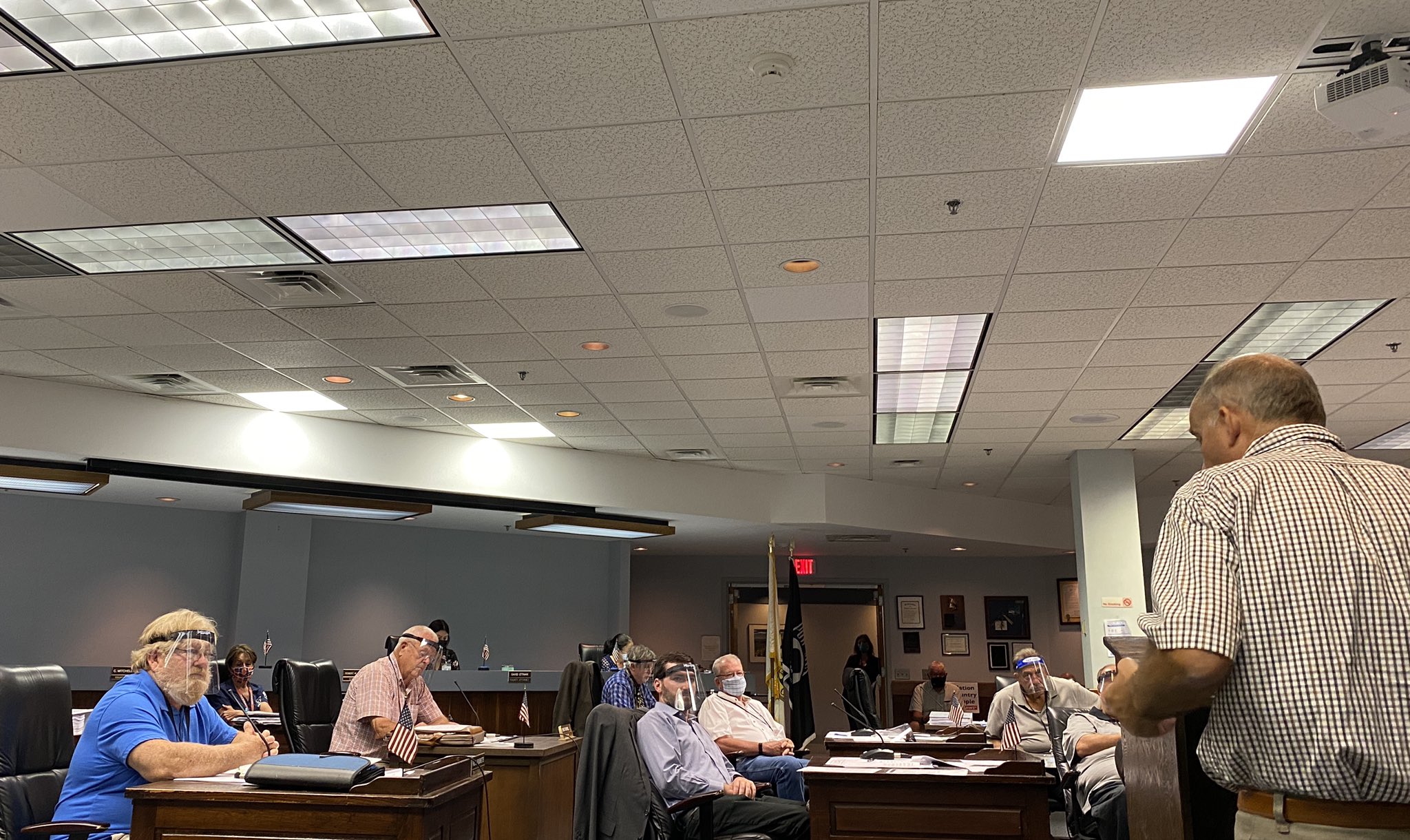 Moving forward, here's how Seneca County will handle complaints and enforcement of COVID-19 mandates:
Overview
"Through joint cooperation and collaboration, the Health Department will take the lead role in complaints related to business and activities within their regulatory scope. Law enforcement will be utilized in limited areas of mass gathering complaints not otherwised addressed, and will engage in enforcement only when related to circumstances of trespass or breach of the peace witihin the community. Other designated county workers may be involved in investigation of complaints. All information concerning complaints shall be maintained in the County Manager's Office in conjunction with the Public Health Department."
When officials receive a valid complaint, the COVID Response Team will take the following steps.
Step #1
"The complaint will be reviewed and referred to the appropriate agency/department for investigation. The subject of the complaint shall be contacted either in person, email, telephone or regular mail to advise that a complaint was received and the nature of the complaint. (Town Supervisors will be notified of any complaints received that occur within their Town and will let the Response Team know that the Supervisors is making an initial contact) Investigation of the complaint will be done Public Health personnel or other designated county workers. Law enforcement will only be utilized for investigation in limited circumstances. A written summary of the investigation shall be prepared on the specific Health Department record form and kept with the complaint records at the County Attorney's office. At all times, but particularly with a first complaint, every effort shall be made to provide the subject of the complaint additional education, materials, and guidance for compliance with the COVID-19 prevention measures. The subject should be advised to contact the Public Health Office as well as refer them to NY FORWARD for further guidance or questions as necessary."
Step #2
"Upon the receipt of a second apparently valid complaint, direct investigation shall be made as soon as possible by appropriate county personnel. If a complaint can be verified, it will be reviewed by Director of Public Health and the County Attorney. A formal Letter of Warning shall be issued reminding the subject of the possible fines and sanctions but continue to offer education and assistance. A follow-up visit or contact with the subject business owner/senior manager may be made be to evaluate compliance education."
Step #3
"Upon the receipt of a third apparently valid complaint, direct investigation shall be made by appropriate county personnel. If verified, the Director of Public Health, after consultation with the County Attorney, shall prepare and provide a Notice of Violation, pursuant to Public Health Law 12-b, to the subject business or entity. The NOV sent may offer a Consent Order option, based upon a fine in the intermediate range ($250- $500 for individual, $500- $1,000 for business). No sanction or penalty is imposed solely on an anonymous complaint."
The policy took effect immediately upon passage of the Board of Supervisors.
[patreon]

Josh is the president and publisher of FingerLakes1.com. Have a question? Send them to [email protected].