As part of a marathon 6 hour and 45 minute August City Council meeting on Wednesday the Geneva City Council held a public forum regarding a proposal to establish a Police Accountability Board (PAB). The public forum was initially supposed to be a public hearing on a proposed local law to establish the PAB. In a contentious run-up to the scheduled public hearing, the City failed to properly draft and publicize the PAB proposal in a timely manner. Thus, the public hearing had to be canceled. Despite canceling the public hearing, Geneva Mayor Steve Valentino elected to go forward with the meeting in an effort he hoped would permit the community an additional opportunity for input on the proposal.
Mayor Valentino and the entire Council attended the public forum section of Wednesday's meeting, which in light of COVID-19 was held via Zoom conference call and was televised on Finger Lakes TV. The meeting was scheduled to last from 5:00 – 6:45 P.M.
In an effort to permit everyone who signed up for public comment to have an opportunity to speak, Mayor Valentino opened the meeting by asking participants to limit comments to three minutes. Valentino threatened to mute individuals who exceeded the 3-minute time limit, but despite several presenters significantly exceeding 3 minutes, Valentino never followed through with his threat as he was informed that the City Clerk had not properly noticed the public of the 3-minute time limit when the meeting notice was released.
Valentino also called on presenters to keep their presentations respectful and asked that presenters address the Council as a whole. In addition, despite Councilmembers' status as public officials, Valentino directed presenters to avoid mentioning individual Councilors by name in presentations. This resulted in presenters not being able to specifically identify Councilors even when they were addressing specific actions taken by those Councilors. This also meant that when the City Clerk or City Councilors read written testimony of residents, they had to edit this written testimony on the fly because of comments made regarding the actions of specific Councilor's.
The public comments fell predominantly into two categories, those who supported a PAB and those who opposed establishing a PAB. Despite this division, both sides were extremely unhappy with the Council's behavior. Some speakers in support of a PAB spoke of intimidation by a Councilmember who supports a PAB and who has been an adamant spokesperson against the actions of the Geneva Police Department (GPD). One speaker even called for the "cancer" among the Council to be removed because of "her" actions to intimidate those opposed to the PAB. Conversely, numerous speakers who supported a PAB expressed concerns regarding intimidation by a different Councilmember who opposed a PAB. Some residents were so upset at how Councilmembers had handled the PAB issues that they called for an accountability board for the City Council itself.
In addition, speakers in support of the PAB also expressed frustration that the democratic process had been thwarted by a minority of the Council. These speakers expressed frustration that the proposed local law originally in the public hearing resolution approved at the July 1, 2020, Geneva City Council meeting had been replaced by the City Attorney with a significantly different version of the PAB proposal. In fact, some residents went as far as to request the termination of the City Attorney and City Manager because of their actions in changing the original proposed language for the PAB local law.
Some members of the public also complained that at least one retired GPD officer had been engaging in intimidation tactics against those supporting the PAB and other police reform proposals. Conversely, several spouses of current GPD officers spoke about how officers come home talking about the abuse they have taken from some segments of the community for just doing their jobs.
On the substantive issue of the PAB, those opposed to the proposal stated that it was a "knee jerk" reaction to national events unrelated to the realities of Geneva. Others stated that a civilian PAB would not be qualified to review law enforcement interactions with the public. Many speakers stated that the Department and City's current complaint review process is adequate for addressing the relatively small amount of misconduct that does take place by the GPD. Many specifically praised the work being done by GPD Chief Michael Passalacqua, who they referred to as extremely competent. Speakers also stated that Passalacqua had repeatedly demonstrated he takes complaints of officer misconduct seriously and investigates them thoroughly. One speaker even pointed out that Community members had not taken advantage of a program permitting those complaining of GPD officer conduct to make such complaints with the assistance of an advocate.
Many of those speaking in support of a PAB stated that they support the efforts of the GPD and understood that police officers have a difficult job. They also stated that you could both support a PAB and police accountability, and support officers and the work they do. However, these citizens also felt that an independent review board is necessary to ensure true accountability to the public. Some felt it is simply not possible for the police to police themselves. While others specifically referenced incidents that have occurred in Geneva which they did not feel had been investigated properly or sufficiently, such as the 2011 shooting death of Geneva resident William Corey Jackson.
Although many speakers spoke in support of the PAB, they also simultaneously opposed the PAB public law proposed by Geneva City Attorney Emil Bove, Jr. Speakers felt Bove's proposal, which eliminated the proposed PAB's ability to independently investigate complaints against GPD officers or recommend discipline of GPD officers, created a PAB without "teeth". Many felt the Bove proposal created a PAB that would merely become a "rubber stamp" of GPD internal investigations and would not create any true GPD accountability.
In addition, speakers were also concerned that Bove's proposal would also eliminate the PAB's ability to review GPD policies. Speakers felt the elimination of the PAB's policy review authority further hampered true GPD accountability. In fact, some speakers felt the proposal put forth by Bove protected police more than it did the community.
Ultimately speakers in support of the PAB felt that a board without the authority to discipline officers for misconduct would not be effective. Consequently, they almost unanimously called for the City Council to restore the original proposed public law as written by the People's Peaceful Protest and put forth by a 5-4 vote of the City Council on July 1, 2020.
Although the Council heard from roughly 35 presenters, when the meeting ended at 6:45 P.M. there were still 20+ people who had not had the opportunity to speak. Valentino promised that the Council would schedule a second public comment session and that these individuals would be given the opportunity to be the first speakers at that session.
---
---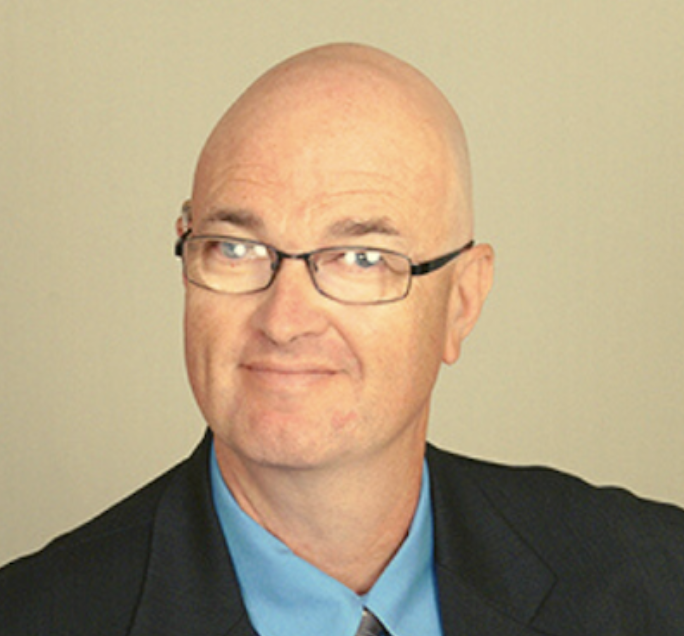 Todd covers local government in the Finger Lakes. He has a JD degree the Lincoln Law School of Sacramento. Send tips to [email protected].