State officials adopted enforceable limits on three drinking water contaminants under new rules that will require all water systems in New York to begin testing for them, many for the first time.
Maximum contaminant limits (MCLs) were set at 10 parts per trillion each for PFOA (perfluorooctanic acid) and PFOS (perflourooctane sulfonate) and 1 part per billion for 1,4-dioxane. 
The regulations will go into effect as soon as they are published in the next State Register.
PFOA and PFOS are among more than 5,000 compounds in the PFAS class of chemicals used in dozens household products ranging from teflon to cosmetics to paints.
After PFOA contaminated drinking water in the New York towns of Hoosick Falls, Newburgh and Petersburgh in 2015 and 2016, thousands of people showed elevated levels of the substance in their bloodstreams. Environmental groups began pushing the Cuomo Administration for strict regulation.
Since then dozens of other PFAS hot spots have been identified across the country, many a military installations.
In the Finger Lakes, tests showed a ground water contamination plume at the Seneca Army Depot in Romulus. The U.S. Army traced the pollution to PFAS-laced fire-fighting foam, which is often used in fire training exercises and in fighting petroleum fires at airports.
Meanwhile, several sites on Long Island have been particularly hard hit by 1,4-dioxane contamination. Federal tests for that compound between 2013 and 2015 at 163 Long Island water systems found that 19 (11 percent) exceeded the new MCL of 1 ppb, which is the nation's first enforceable limit for the compound.
State tests between 2015 and 2018 of 278 water systems statewide found that 12 percent exceeded the new MCL for PFOA and 8.6 percent exceeded it for PFOS.
The Hoosick Falls water crisis galvanized clean water groups and made waves nationally. It spurred the federal Environmental Protection Agency to adopt an advisory limit of 70 parts per trillion for a combination of PFAS chemicals.
While the federal EPA limit is unenforceable, the state MCLs adopted today by the New York Department of Health's Public Health and Health Planning Council are among the strictest in the country. They will be enforced by DOH notices of violation and mandates for cleanup.
"I think we're a little part of history today," said Jeffrey A. Kraut, chair of the DOH council.
Before joining a unanimous vote to adopt the three MCLs, Dr. Glenn Martin said he would have preferred to see data on the relationship between water system treatment costs and lives saved or cancers avoided.
"Costs do matter," Martin said. "The idea that there was no explanation available … about how many lives would be saved by this intervention strikes me as an odd methodology."
Kraut (left) then responded: "There is no cost-benefit with respected to lives, but there is a cost to private regulated parties."
Kraut said the DOH has estimated that compliance expenses for water systems serving fewer than 3,300 people would average $400,000 in one-time capital costs and $25,000 in annual operating costs. Systems serving more than 10,000 people could expect to pay $15 million in capital costs and $750,000 in annual operating costs.
The state has already launched legal efforts to require the companies found to have caused the PFOA, PFOS and 1,4-dioxane contamination to pay cleanup costs. 
But if corporations or arms of government cannot be held responsible to cover the full costs of compliance, water ratepayers will have to make up the difference. That could amount to billions of dollars and sticker shock for water ratepayers.
Even so, many of the environmental groups that lobbied the Cuomo Administration for strict standards argued that they don't go far enough to fully protect public safety.
For example, Environmental Advocates of New York and New York Public Interest Research Group (NYPIRG) urged the DOH to regulate PFAS as a hazardous class of chemicals rather than focusing on only two compounds. 
EANY also urged the state to invest at least $1 billion annually in clean water infrastructure to help water systems pay treatment costs. 
It also called for the DOH to be more transparent with MCL testing data.
"All emerging contaminant testing, and especially the results of the upcoming PFOA, PFOS and 1,4-dioxane testing, must be easily accessible by the public," EANY said. "DOH should collect all statewide emerging contaminant testing data and publish the results on their website."
Seneca Lake Guardian's Yvonne Taylor called the state's new MCL's a "good first step." But she noted that when SLG financed its own tests of tap water around Seneca Lake last year, it turned up traces of PFAS compounds not covered by the state's new regs.
Taylor said expanding the list of covered chemicals, helping water systems financially and requiring DOH transparency were all critical.
Many of the details of the DOH's new limits for PFOA, PFOS and 1,4-dioxane were published as proposed rules in the State Register last July. 
In January, those proposed rules were amended to give certain water systems the option of deferring compliance. Although several environmental groups opposed the deferral option, the DOH council upheld it. 
Gov. Andrew Cuomo issued the following statement: "While the federal government continues to leave emerging contaminants like 1,4-Dioxane, PFOA and PFOS unregulated, New York is leading the way by setting new national standards that help ensure drinking water quality and safeguard New Yorkers' health from these chemicals. The environmental movement was founded in this great state and we will continue to move forward to protect our most precious resources for generations to come."
Meanwhile, Cuomo announced today that the Environmental Bond Act had been removed from the November ballot. If it had been approved by the voters, the bond act would have provided funding for water infrastructure projects.
Once the new MCL rules are published in the State Register, water systems serving more than 10,000 people will be required to start testing within 60 days. Systems serving between 3,300 and 9,999 have 90 days. Smaller systems serving less than 3,300 people must start testing within six months.
[mantius]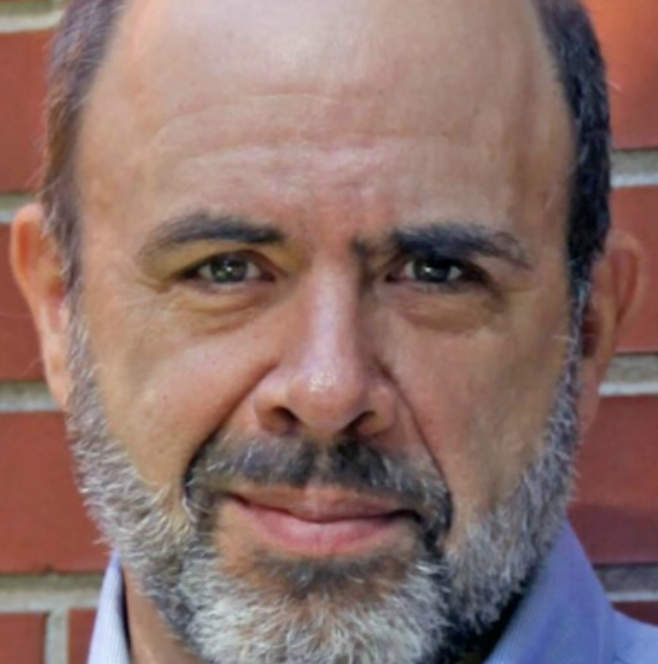 Peter is a three-time Pulitzer nominated reporter covering environmental issues through his first-of-its-kind digital publication The Water Front. He's won an array of Associated Press, UPI, and Society of Professional Journalist awards. His reporting on environmental issues continues to be featured in prominent New York publications and is available on FingerLakes1.com through an exclusive content partnership. Have a question or lead? Send it to [email protected].