Ever since the COVID-19 pandemic began in New York government meetings have been held virtually. The first in-person session among Geneva's elected officials will happen tonight without notice to the public.
Lori Guinan, the city clerk informed FingerLakes1.com that an in-person meeting among members of the Geneva City Council is scheduled to happen sometime this evening at an undisclosed location, which has been shielded from the public under attorney-client privilege – an exception to the laws set forth by the Department of State's Committee on Open Government.
"They're having an attorney-client meeting. It's not an actual council meeting with the public to be involved with," Guinan told FingerLakes1.com.
According to Governor Andrew Cuomo's New York State on PAUSE mandate, the maximum number of persons present at any meeting indoors cannot exceed more than 10.
However, the mandate has recently changed, allowing gatherings inside government buildings to continue but with only half-capacity – which is in compliance with tonight's unpublicized meeting, if councilors and staff are meeting inside the city's Public Safety Building, which is connected to the Geneva Police Department offices.
Deviating from the recent norm, however, members of the City Council are circumnavigating the city's own COVID-19 prevention protocols about meetings, which were enacted only to limit the spread of the deadly virus while practicing safe social distancing.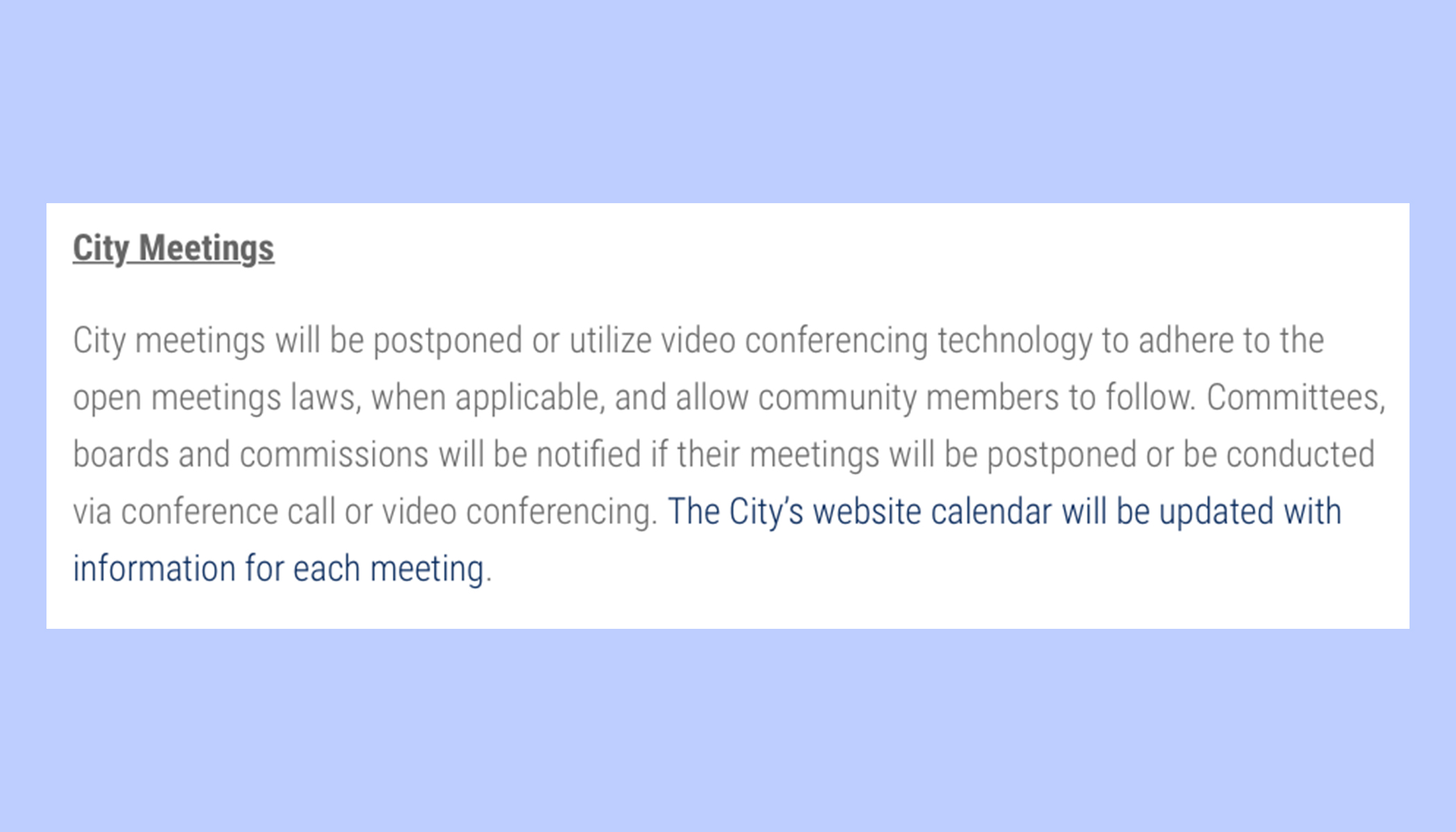 "City meetings will be postponed or utilize video conferencing technology to adhere to the open meeting laws, when applicable, and allow community members to follow," the city's website reads.
Although this specific meeting is scratched from complying with the state's Open Meeting Laws and its procedures, those who attend the meeting are still taking unnecessary risks by meeting in-person instead of online – even in a confidential setting.
Tonight, elected officials who comprise the Geneva City Council are seeking the legal counsel of Emil J. Bove, Esq., the city's attorney following a recent development from FingerLakes1.com where Bove disclosed that the local law which needed to be drafted ahead of the August 5th public hearing as a result of Resolution 34-2020 passing at the July 1st city council meeting – has still not been completed yet.
---
RELATED READ: Future of Geneva's police accountability board up in the air, even after historic vote by city council
---
With only eight days left before the prescheduled public hearing set to happen and still no local law in-hand, the prospects for keeping City Council's pledge while also progressing the will of the People's Peaceful Protest remains contested and uncertain for now.
---
---