The Ontario County Board of Supervisors met Thursday, June 18, 2020. The meeting was held via WebEx Conference call due to the COVID-19 crisis.
Ontario County Public Health Director Mary L. Beer reported that Ontario County now has 237 total COVID-19 cases and is averaging 1 to 2 new cases per day. Beer also reported that the County has now seen 30 deaths from COVID-19. 27 of the people who died had been diagnosed with COVID-19 prior to death based on testing results while the remaining 3 had COVID-19 listed as a cause of death on their death certificate because of their symptoms prior to dying. Beer also stated that, other than nursing homes, Ontario County had not seen any cluster problems as have other areas of the State.
Interim County Administrator Bryan Young reported that County departments opened their doors to the public on June 15, 2020. Although the County will serve walk-in customers, to ensure everyone's safety Young asked that residents call for appointments before visiting County departments. Young also reported that the Canandaigua Department of Motor Vehicles (DMV) had also opened. However, young emphasized that the DMV is operating on a limited appointment only basis. The DMV was limited to 96 appointments per day with strict access controls in place.
Young also estimated a COVID-19 related loss of revenue for the County of $20 million. However, Young stated that the County had reduced expenses which closed the budget gap to $10 million. Young announced that, in an effort to achieve further cost savings, the County had offered an early retirement incentive to employee unions. The incentive was $1000 per year of service to be credited to a health savings account. Young further clarified that if the program were to be implemented the County would only approve early retirement where the loss of the employee's position could be absorbed until at least 2021.
Ontario County Sheriff Kevin Henderson spoke on two law enforcement issues. First, Henderson along with Young, indicated that the Department was working on developing a plan that will meet the State's new law enforcement reform requirements. Henderson and Young believed that the Sheriff's Department was actually in good shape because of the Department's existing training, practices, and accreditations.
Henderson also announced that he had attended a press conference on Thursday, June 28, 2020, at Federal Building in Rochester where he participated in announcing that a Federal task force that the Department had participated on had made multiple arrests and seized at least 5 kilos of Fentanyl and other drugs. Henderson also stated that the task force had seized over $1 million in cash. Henderson indicated that the Ontario County Sheriff's Department was the only law enforcement agency outside of Monroe County that participated in the task force.
Prior to the business portion of the meeting, Ontario County Board of Supervisors Chairman Jack Marren announced that Ontario County would be starting the search process to hire a permanent County Administrator to replace Mary Krause who left the County Administrator position in March. Marren indicated that the process would include both internal and external searches and that the resolution authorizing the search process would be presented for consideration during the next Board cycle.
In regular business, the Board continued its long-standing practice of blocking resolutions together for consideration by subject matter. The board took less than 30 minutes to consider and approve a total of 30 resolutions.
The only resolution that resulted in any significant discussion was the reintroduction of Resolution 321-2020, which was originally considered at the May 28, 2020 Board meeting. The resolution expressed opposition to Assembly Bill A10252 and Senate Bill S8138, which proposed allowing local municipalities and school districts to opt into a program to defer property taxes for 120 days. Under the proposed legislation property tax collection in local municipalities or school districts that opt-in would be extended to January 2021. Ontario County is concerned that the proposed legislation's timelines would prevent re-levying of unpaid taxes until 2022. The resolution opposed the legislation because some interpreted the legislation and existing law to require that the County make local municipalities and school districts whole for the unpaid taxes in January 2021 thus requiring the County to wait a year before being able to recoup this expenditure through the re-levy process.
Despite some concerns that the resolution was not necessary and had only been considered by the Ways & Means Committee, bypassing the Government Operations & Insurance Committee, the resolution passed with only 1 dissenting vote. The effectiveness of this resolution was somewhat in doubt as A10252 and S8138 had already been approved by both houses of the Legislature and were awaiting consideration of Governor Andrew Cuomo.
The Government Operations & Insurance Committee only presented one resolution for consideration. This resolution authorized a 6-month extension of a contract with New York State Industries for the Disabled (NYSID) for scanning services. The resolution stated that the extension was necessary due to scanning operations being halted due to COVID-19. The resolution also indicated that the New York State Department of Education has extended the grant funding which is paying for this contract. The resolution was passed unanimously.
The Health and Human Services Committee presented 11 resolutions which were considered in 2 blocks, one of 9 resolutions and one of 2 resolutions. All were approved unanimously. These resolutions included contracts with UR Thompson Hospital for public health x-ray, lab, and pharmacy services, Health Research, Inc. for acceptance of New York State grant funding for COVID-19 public health-related activities, Gretchen N. Foley, MD for clinical psychiatric services ($20,000), Rochester Regional Health for services provided to children and adolescents at risk of psychiatric hospitalization and/or out of home placement ($8,500 per referral) and for additional psychiatry services ($126,000), and the Finger Lakes Workforce Development Board for Workforce Innovation and Opportunity Act related activities.
The smaller block of 2 resolutions reappointed Jennifer Devault (Canandaigua) and Michael Kauffman (Victor), and appointed Lynn Freid (Rochester) and Danielle Maloy (Rochester) to the Finger Lakes Workforce Investment Board.
The Planning & Environmental Quality Committee presented 3 resolutions that were considered as a block. The first resolution was a no cost time extension to complete projects related to the Ontario County Agricultural Enhancement Plan. The resolution stated that the time extensions were needed due to the operational impacts of COVID-19. The second resolution provided notice of an eight-year review of Agricultural District 1 and notice of the intent to combine Agricultural Districts 6, 8, and 9 into a "Consolidated Agricultural District 1". The resolution also established July 1, 2020, through August 15, 2020, as the period in which landowners can propose changes to Ontario County's Agricultural Districts. The final resolution established a 30-day timeframe for 2020 requests to be included within Ontario County Agricultural Districts, which was set for November 1, 2020, through November 30, 2020. All three resolutions passed unanimously without discussion.
The Public Safety Committee submitted a block of 5 resolutions for consideration. Three of these resolutions extended grant funding for indigent legal services. The resolutions stated that the extension would be beneficial in improving services. The grant extensions do not require any County match. The fourth resolution authorized a contract with the New York State Office of Indigent Legal Services to accept $250,000 per year for 3 years in grant funding for indigent legal services. This grant funding will be used to partially fund Public Defender staff positions. The Committee's last resolution authorized a $12,000 contract with Lori L. H. Higgins for art therapy programs at the Ontario County Jail. All 5 resolutions were approved unanimously without discussion.
The Public Works Committee offered a block of 9 resolutions for consideration, which were all approved unanimously without discussion. These resolutions awarded contracts as follows:
K's Carpet Inc. for stair tread repairs at Finger Lakes Community College (FLCC) – $37,932.
Billitier Electric, Inc. for replacement of an electric box at FLCC CMAC – $2,438.03.
Suit-Kote for micro paving at FLCC to repair Fraley Lane and Lots A and B – $34,967.58.
LB's Furniture Solutions LLC furniture at 74 Ontario Street – $180,681.46.
International Tower Lighting, LLC for the purchase of materials for5radio tower lighting systems – $28,662.50. This contract was awarded because the previously awarded vendor, Unimar, Inc. submitted equipment for installation that did not meet the bid's technical specifications.
Renewal of contract with Patriot Towers Inc. for inspection, maintenance, and repair of County-owned radio towers.
MCO Flooring LLC for flooring replacement projects. This contract is being made because the previous vendor EMCO was sold and is now operating as MCO, requiring that the EMCO contract be formally assigned to and assumed by MCO.
The resolutions also included an amendment to the 2020-2025 Capital Improvement Plan and associated fund transfers to reduce capital project expenditures due to COVID-19, and a budget transfer for the 74 Ontario Street renovation project.
The Ways & Means Committee presented the final resolution, which proposed making budget changes to implement the COVID-19 cost savings identified by County staff. Supervisor David Baker (Canandaigua) introduced the resolution by stating that the County had reduced its initial $20 million budget shortfall to a $10 million shortfall because of hard work completed by Interim County Administrator Young and County staff. Baker also indicated that he believed that because of the County's long-standing conservative financial approach, the County will ultimately close the remaining $10 million budget gap without having to access the contingency fund. Baker thanked county staff for their hard work on the finance issues. The resolution was approved unanimously.
The Ontario County Board of Supervisors is next scheduled to meet Thursday, July 9, 2020, at 6:30 P.M.
---
---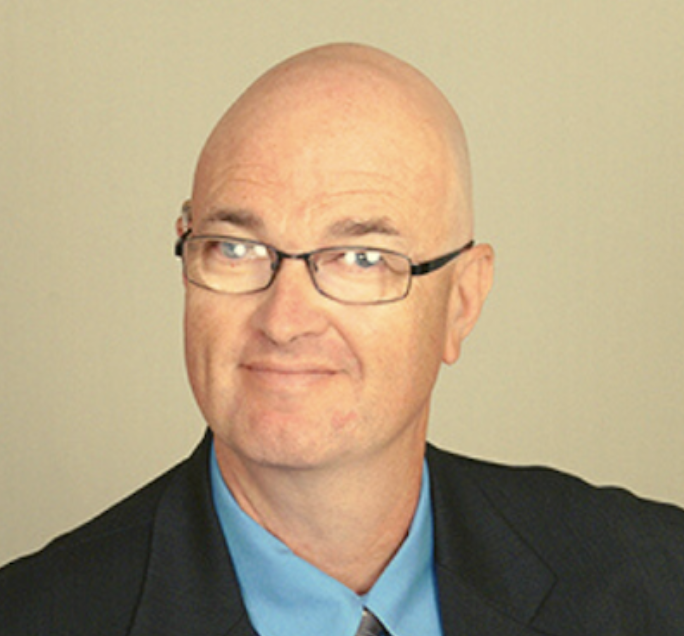 Todd covers local government in the Finger Lakes. He has a JD degree the Lincoln Law School of Sacramento. Send tips to [email protected].