The Ontario County Board of Supervisors held its regular meeting Thursday via WebEx Conference Call due to the COVID-19 crisis. For the first time in two meetings the public was able to access the WebEx meeting without issue. In its hour-long session, the Board held two public hearings, heard presentations from the County Health Director and County Administrator, approved 39 resolutions, and tabled one additional resolution for later consideration.
The Board opened the meeting with a moment of silence in honor of COVID-19 victims following its normal pledge of allegiance ceremony.
The Board conducted two public hearings to consider public comments on proposed Local Laws 2 and 3. Local Law 2 proposed allowing the County to override the real property tax levy limit in 2021, which is imposed by current State law. Lori Phillips (sp), who spoke in opposition to local Law 2, indicated that she and her husband live on social security and cannot afford any further increases in property taxes. During its regular meeting, the Board set the stage for potential property tax increases in 2021 when it approved this local law unanimously.
Local Law 3 proposed implementing the "Ontario County Mutual Self Insurance Plan". There was no public comment on the Local Law 3 proposal, and it was also approved unanimously during the Board's regular meeting.
Public Health Director Mary Beer updated the County on the COVID-19 crisis. Beer stated that as of May 28, 2020 Ontario County had 197 confirmed cases with 25 deaths from COVID-19. Beer also stated that there were 7 current COVID-19 hospitalizations with 154 individuals still in quarantine/self-isolation. Ontario County Residents can follow daily COVID-19 updates and view an interactive county map showing the distribution of COVID-19 cases throughout the county at:  https://www.co.ontario.ny.us/101/Public-Health
Beer also informed the Board that Ontario County hospitals and nursing homes are having difficulty obtaining sufficient testing supplies to meet their needs. Beer specifically stated that nursing homes were having difficulty meeting the mandate that they test their staff twice a week, and that Finger Lakes Health and Geneva General Hospital has had issues obtaining enough testing supplies to test everyone scheduled for elective procedures.
Beer also cautioned that hospitals are backed up a bit because nursing homes cannot take back patients until they test negative for COVID-19 and because of an increase in patients being admitted for procedures that were put-off during NY Pause. However, Beer indicated that despite hospitals approaching full capacity, ICU admission rates remain flat.
County Administrator Brian Young indicated that Ontario County and the Finger Lakes Region, along with the rest of the State, is still waiting for guidance from Governor Cuomo regarding when the region can move into Phase 2 of the reopening process. Young stated that once Phase 2 begins it will include professional services, real estate, and retail businesses reopening.
Young also clarified that Phase 2 would include a return to work for many County employees. Young stated that the County had been working on return to work protocols, which will include requiring employees to fill out a daily computerized health assessment. Finally, Young also indicated that the County Office of Aging continued to coordinate community food distribution events and that the County had been working to distribute 4500 face coverings to County residents.
In regular business, the Board continued its longstanding practice of "Blocking" resolutions for consideration as groups.
The Board continued to address the financial impact of the COVID-19 crisis. The Board passed a resolution eliminating approximately 50 unencumbered positions and defunded a 911 Dispatcher II position previously held by Emily Hoover. The Board also approved a resolution that froze salaries for unrepresented part-time and seasonal employees. Most of these employees earn between minimum wage and $17+ an hour. In related action, the Board also froze managerial salaries for 2020 and 2021. However, the resolution indicated that Ontario County still had at least 31 managerial positions that earn over $100,000 annually. These positions include County Administrator County Attorney, Public Defender, Conflict Defender, Director of Finance, Economic Developer, Director of Human Resources, Commissioner of Public Works, Chief Information Officer, Director of Community Mental Health Services, Commissioner of Social Services, Deputy County Administrator, Assistant County Attorney Nacca, Assistant District Attorney MacBride, Assistant Public Defender Walsh, Assistant Conflict Defender (Vacant), Director of Community Public Health Services, Manager of Financial Operations, Undersheriff, Assistant County Attorney, Assistant District Attorney, Assistant Public Defender, Assistant Conflict Defender, Supervising Psychologist, Director of Planning, Deputy Commissioner of Social Services, Deputy Commissioner of Public Works, Deputy Director of Human Resources, Director of Sustainability & Solid Waste Management, and Deputy Director of Mental Health all still make at least $100,000 annually.
In a related matter, the Board approved a contract amendment between the County Sheriff and the Ontario County Police Benevolent Association. This contract amendment reduced the time bank and work schedule for School Resource Officers.
Among the resolutions considered by the Board was a resolution of sympathy for former Ontario County Sheriff Edward M. Guinan, who recently passed away at the age of 90. Guinan served as Sheriff for five years, 1972-1977. The resolution acknowledged Guinan's many contributions to the Department, including standardizing Department handguns, creating programs to hold jail inmates accountable for their actions while incarcerated, and constructing the original version of the current Ontario County firearms range in Hopewell. The resolution mourned Guinan's passing and expressed sympathy to his family for their loss. Several Supervisors, including Chairmen Jack Marren (Victor) spoke fondly of Guinan sharing their personal memories of working with him. The resolution passed unanimously.
Thursday the Board also made two appointments, approving both unanimously. The Board appointed Matt Sousa (Naples) to the Ontario County Planning Board, and reappointed Carrie W. Bleakley as Ontario County Conflict Defender. According to the 2020/2021 Managerial Compensation Plan Bleakley's appointment comes with an annual salary range of $134,641-$152,638 depending on which Salary Step (1-8) is applied to Bleakley's salary. Chairman Marren and numerous members of the Board congratulated Bleakley on her reappointment.
The Board also approved resolutions retroactively establishing May 10, 2020, to May 15, 2020, as National Police Week in Ontario County, and May 17, 2020, to May 23, 2020, as Emergency Medical Services Week. Supervisor Robert A. Green, Jr. (Bristol) stated that he thought it was particularly important to recognize the work of EMS and law enforcement personnel given the added challenges they face because of COVID-19.
The Government Operations & Insurance Committee presented resolutions to approve three new contracts. These resolutions were approved unanimously, awarding contracts to NTS Data Services, Inc. ($105,000) for voter information mailing services, Instream LLC dba Biel's Information Technology Systems ($17,025) for microfilm services, and Cisco Systems, Inc. (Business Association Agreement) for WebEx video and teleconferencing services. The Committee also presented a resolution that was approved unanimously, that called upon Congress to approve direct aid to Counties for COVID-19 related expenses.
The Health & Human Services Committee presented four resolutions for consideration. Two of the resolutions approved contracts with S2AY Rural Health Network, Inc. ($18,500) for regional rural health services and the Center for Disability Rights Inc. for various adult day services paid for based on a fee schedule. The third resolution authorized acceptance of COVID-19 disaster relief funds totaling approximately $295,849. The final resolution accepted a $2,500 donation from Rochester Gas and Electric (RG&E) for the Ontario County Office of Aging's Meals On Wheels program. All of the resolutions were approved unanimously, and Supervisor Daniel Marshall (South Bristol) specifically thanked RG&E for their donation to the Meals On Wheels program.
The Planning & Environmental Quality Committee submitted resolutions seeking approval of two contracts. The first resolution authorized a contract with the Canandaigua Lake Watershed Council ($25,000) for a Canandaigua Lake Watershed Assessment, phase 2 of the Parish Flats/Naples Creek Wetland Project, and the Cottage City Drainage Project. The second resolution approved a contract with the City of Canandaigua ($105,000) for labor, equipment, and materials for the Finger Lakes Community College (FLCC) Water Quality, Flood Resiliency, and Habitat Enhancement Project. Both of these contracts were funded with grants from the New York State Department of Environmental Conservation (DEC). Both resolutions were passed unanimously.
The Public Safety Committee also sought approval of two resolutions. The first resolution proposed a contract with The Partnership for Ontario County Youth Court Program for early intervention services for 17-year old youths who are charged with criminal offenses. The costs of this contract are eligible for reimbursement from New York State. The second resolution proposed extending a grant contract with the New York State Department of Homeland Security and Emergency Services through March 31, 2021, for a previously approved recruitment and retention program. Both resolutions were approved unanimously.
The Public Works Committee submitted a block of 12 resolutions for the Board's consideration. Most of the resolutions awarded contracts and all were approved unanimously without debate. Supervisor Richard Russell did point out that the FLCC project to expand the college's nursing program was being funded by private donations, but that the County would see a significant benefit from this program. The Public Works resolutions approved included:
A contract with Geck Plumbing & Heating Supply ($18,436) for touchless faucets for FLCC restrooms.
A contract with StepNpull ($1,287.88) for 50 foot-operated door pulls at FLCC.
A contract with Dansville Electric Supply ($8,557.35) for lighting fixtures at FLCC.
Agreements for contributions from FLCC Foundation, Inc. ($3,000,000), FLCC Student Corporation ($250,000), and the FLCC Association ($200,000) towards the local share portion of the FLCC Nursing Expansion Project.
A lease with the Town of Canandaigua regarding an existing water storage tank and water system on County-owned property at 5480 Cramer Road.
A contract with Sirchie Acquisition Company, LLC ($24,930.30 for evidence testing equipment for the Ontario County Sheriff's Department as part of the 74 Ontario Street renovation project.
A contract with Qualtech Automotive for vehicle maintenance services.
A contract with Gotta Do Contracting, LLC for hauling sludge hauling and disposal services for the Honeoye Lake County Sewer District.
A contract with Casella Waste Management ($520 per month) for hauling and disposal of refuge and screenings from the Honeoye Lake County Sewer District.
A contract with Erdman Anthony ($18,495) for design and construction professional services for the replacement of pump station wet well stairs.
A contract with Rochester Paint Center for paint and painting supplies.
The remaining Public Works resolutions authorized budget transfers for existing Capital Projects.
The Ways and Means Committee submitted resolutions seeking approval of the County's updated Non-Discrimination and Sexual Harassment Prevention in the Workplace policy, and approval of 2021-2022 County Budget Guidelines. The budget guidelines sought to continue a budget process geared towards cost savings as a result of reduced State and Federal aid, unfunded and underfunded mandates, a permanent tax cap, and loss in sales tax revenue. These resolutions were approved unanimously without discussion or debate.
The Board concluded the meeting by waiving its notice rules to consider two last-minute resolutions. The first resolution presented a contract with IK Systems, Inc. ($68,469.45) for security system equipment to be installed at 74 Ontario Street. This resolution was approved unanimously.
The second resolution opposed New York Senate Bill S-8138-B and New York Assembly Bill A-10252 which propose temporary property tax deferrals due to COVID-19. The resolution of opposition was proposed because the County Treasurer is concerned the bills as drafted did not accomplish their goal and put County and local governments in difficult positions because of the timing of the deferrals and required re-levies. Ultimately, the Board determined that the complexity of the issues presented by the proposed legislation required additional research, and the resolution was tabled for future consideration.
The Ontario County Board of Supervisors is next scheduled to meet Thursday, June 18, 2020. The Board has not announced whether this meeting will be via a web conference call or an in-person meeting as this decision will be dependent on the status of the COVID-19 reopening process and Governor Cuomo's executive orders regarding public meetings during NY Pause.
---
---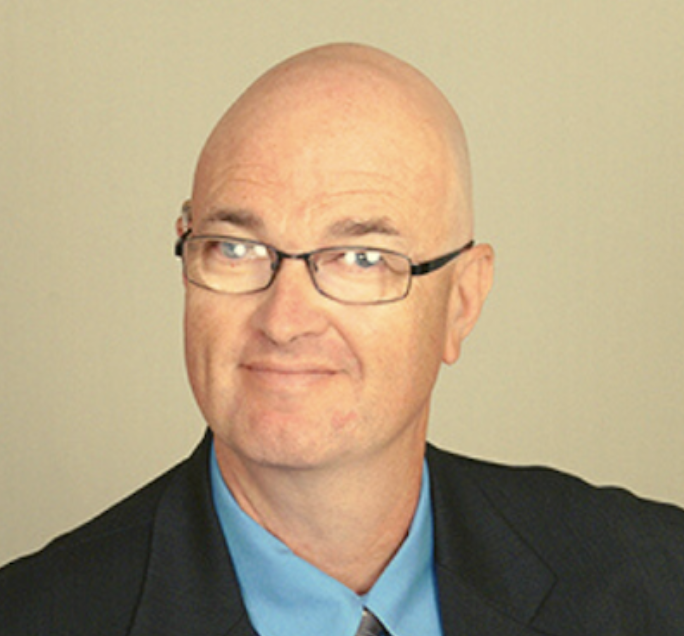 Todd covers local government in the Finger Lakes. He has a JD degree the Lincoln Law School of Sacramento. Send tips to [email protected].