Protest will occur in Union Springs despite COVID-19 concerns
– By Gabriel Pietrorazio
While New York state and the rest of the nation shuts down in an effort to flatten the curve and combat the coronavirus through social distancing, the Cayuga Nation dispute continues with a scheduled protest set for Wednesday at 5 p.m.
The protest is organized by traditional Cayuga Nation supporters will commence at 5 p.m. outside the Lakeside Trading and Lakeside Entertainment properties on Cayuga Road within the Village of Union Springs.
Last week, Mayor Bud Shattuck publicly aired his real concerns about how the rekindled longstanding leadership dispute may spillover from Seneca Falls soil into Cayuga County.
RELATED: Union Springs leaders, lawyers lay out concerns as Cayuga Nation dispute stalls (audio & video)
The unfolding events from last Thursday evening further exasperated the conflict when multiple unmarked Cayuga Nation Police vehicles arrived outside the Seneca Falls Community Center parking lot and sped off after a peaceful meeting.
RELATED READ: Cayuga Nation unrest continues after meeting in Seneca Falls
Shortly after, a handful of Cayuga Nation men and allies jumped into vehicles, driving-off to protect a Cayuga Nation owned property on County Road 124 in the town of Varick where a Unity Council affiliated family resides.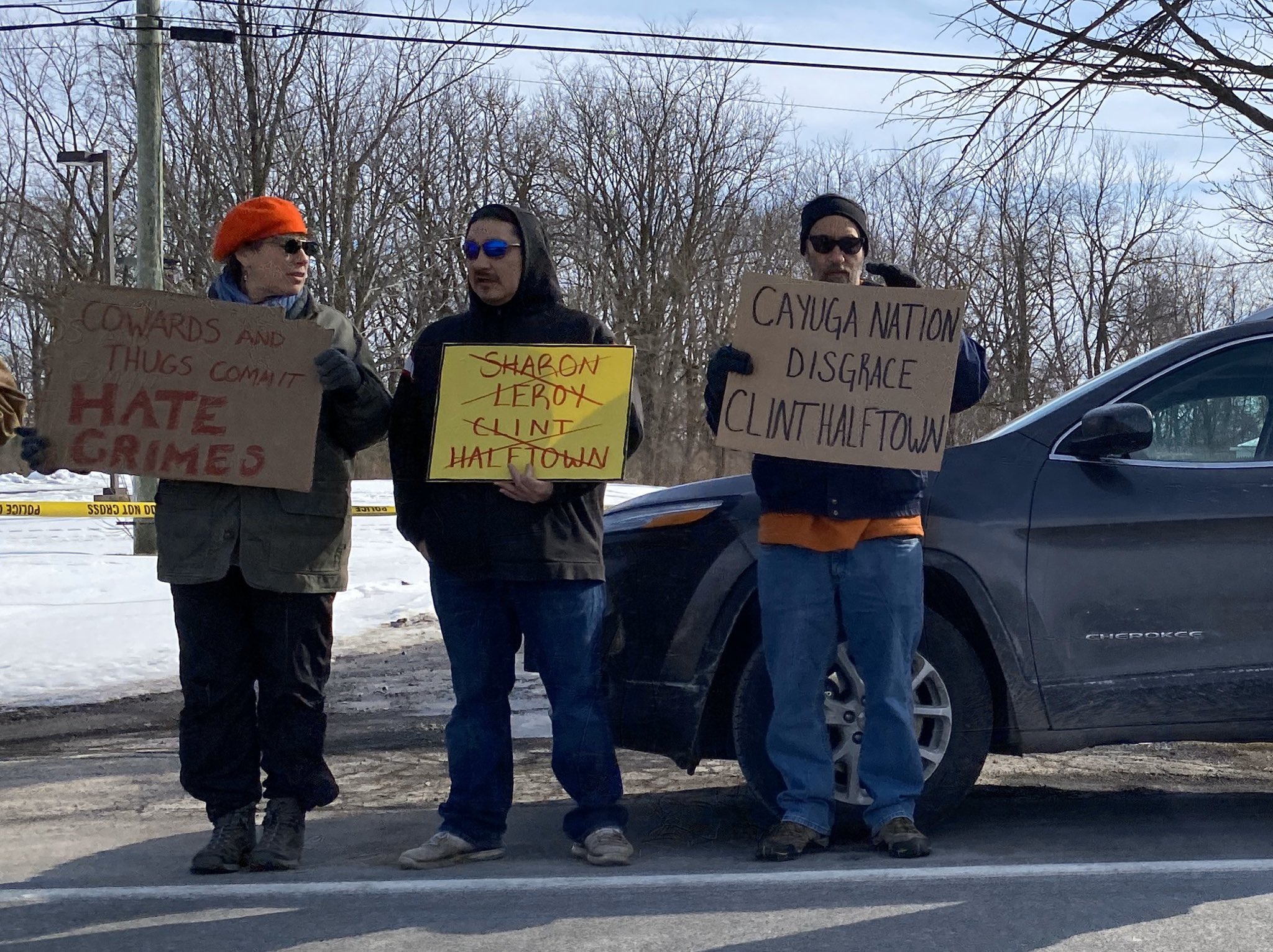 But before the chase, Charles Bowman, a Fayette resident who has supported the traditional Cayuga Nation leadership acknowledged that the conflict in Seneca Falls can transpire on other properties that the Cayuga Nation holds privately with deeds, even within Cayuga County.
"They're going to come in at gunpoint at these people's houses with kids and every one of those houses. They will come in at gunpoint. There is no doubt. Clint tries to play "no I won't" and Cayuga County, if you're listening: same things gonna happen to you if he's got stuff over there. This guy is not playing around. He's not nice at all," Bowman stated during the Thursday meeting in Seneca Falls.
In response to Thursday night, Bowman explained that this upcoming Wednesday's protest aims at achieving "community outreach in Cayuga County" from the traditionalist perspective.
"They're against all the casinos on their property and everything they're in. They want to let Cayuga County know that it's clear that they don't want that either. That's not what being Native American is about to them," Bowman told FingerLakes1.com.
Unlike the walk-on that resulted in a violent brawl following a press conference three weeks ago, protesters intend on standing in front along the properties within the emergency fire lanes on the roadside, according to Bowman.
"It's going to be just to raise awareness and the let the Cayuga County support know that they don't want the gambling either. You know, they don't. They're with them on that. They don't like the police force," he added.
While protesters will be present at 5 p.m. on Wednesday outside of Lakeside Trading and Entertainment, Bowman assures the public that this side of the leadership dispute will not "tear things down and beat people up" unlike the Cayuga Nation Police, who demolished 12 properties in Seneca Falls nearly a month ago.
From a public safety standpoint, Cayuga County Sheriff Brian Schenck was already aware of the protest proceeding before speaking with FingerLakes1.com.
While Sheriff Schenck confirmed that the protest is occurring, he assures that his county local law enforcement office is setting-up the necessary precautions in preparation for this public demonstration.
"But I can tell you that we are aware of it based on some information we received. We'll certainly be taking steps to ensure public safety in that area," Sheriff Brian Schenck told FingerLakes1.com.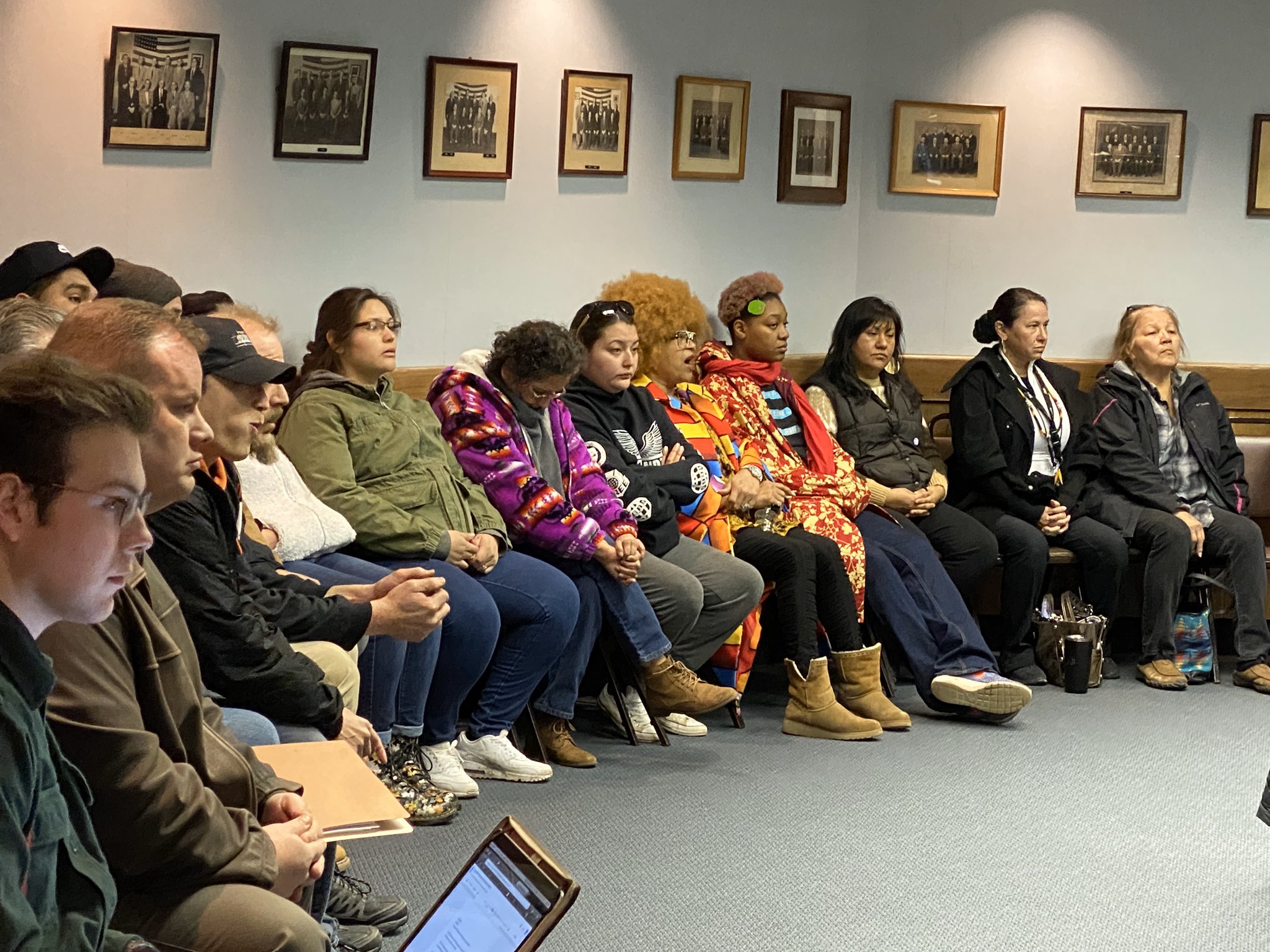 "I hope the organizers of this protest do mean what they say as far as it being a peaceful protest. That's how it's being portrayed and advertised; and I certainly hope that that's the case and that they do everything that they can to ensure that it is a peaceful protest," Schenck added.
As for Mayor Shattuck, he admitted that while he was unaware of the upcoming protest in his village, he remains unphased by their imminent arrival. 
"I hadn't heard but that doesn't surprise me, and it doesn't bother me," Shattuck added.
Despite his former concerns, Shattuck welcomes the Cayuga Nation traditionalists to freely protest within the Village of Union Springs without any restraints, but rather provisions instead. 
"Knowing ahead of time, you know, we can make some provisions. I'm not too worried," he said.
If anything, Shattuck worries about the traffic flow on Cayuga Road where the Union Springs fire station is located, hoping that disruptions will be left at a minimum. 
"What you worry about is traffic flow because it's right next to where the ambulance is housed in the fire station, that there may be some disruption there and you want to make sure that that traffic flow works good," Shattuck concluded.
---
---