A raucous standing-room-only crowd that spilled out of the steamy 150-seat Butler Town Hall vented opposition Tuesday evening to a proposed facility to handle sewage sludge hauled from New York City.
After Dan Scully of Tully Environmental gave a broad-brush description of that company's Wayne County project, roughly a dozen speakers lashed out. No one spoke in support.
Addressing the hostile crowd and a non-committal five-member Butler town board, Scully explained that trucks would deliver 300 tons of sludge a day to a fully enclosed building at a proposed site next to Wolcott Creek. 
The waste material would be mixed with wood chips to promote decomposition before being recycled on cropland, Scully said.
Members of the audience weren't buying it.
"If Tully wants to compost, they need to develop a real plan to properly compost NYC sludge and keep it closer to its source in the city," said Peter Spalding, a Butler resident and commercial composter. 
He said Tully was actually seeking to import highly toxic material, to partially treat it and to spread it in central New York. For the board to support such a project would be "amoral and a dereliction of your duty to the community."
Others took up similar arguments. 
"This would forever change the town of Butler from a small clean town to an area where residents can't go outside and enjoy the fresh air due to the smells of sewage, ammonia, misting agents and God only knows what else," said Tom Mettler.
New York City already dumps much of its municipal waste in the Finger Lakes region and Monroe County, which, like Wayne County, fall within the state Department of Environmental Conservation's Region 8.
DEC Region 8 (at right) is New York State's trash central. It is home to the state's three largest municipal waste landfills, and it would have been host to the state's largest municipal garbage incinerator in Romulus if local opposition hadn't derailed that project last year.
The intensity of opposition to the Tully sewage sludge project Tuesday rivaled that seen in the recent campaign to block the Romulus incinerator.
Even so, the Butler Town Board didn't tip its hand Tuesday night. 
Butler Town Supervisor David Spickerman urged residents to be patient. "You have a process you have to follow, a legal process," he said after the meeting. "You can't do it on emotion. You do it on facts."
The town board will ask an environmental engineer appointed by the town's planning board to review the plan. The Wayne County Planning Board will also look over the project, and the state DEC would have to issue permits. The town board will meet again Apr. 13.
Scully told the audience Tuesday that Tully Environmental planned to import dry waste that would create virtually no leachate. He said that air filters would drastically reduce potential odors. 
And not all the sludge would necessarily be hauled from the city. 
"We hear you loud and clear — You don't like NYC sludge," Scully said "…It's very expensive to haul it up here. We'd prefer to have local flow."
Regardless of the source of the sludge, the decomposition process would be capable of producing material suitable for spreading on cropland, he said. 
But Karen Merrell, a veterinarian and partner at Merrell Dairy, questioned whether there would be a market for Tully's finished waste product. She said local farms already have abundant sources of organic fertilizer.
"Farms with significant animal agriculture do not have a need for additional nutrients supplied by sludge," said Merrell, whose dairy adjoins the proposed sludge facility site. "Farms that have mortgages with Farm Credit and most other commercial banks have a loan covenant that prohibits the spreading of sludge or biosolids.
"So who is this product going to be marketed to?"
Merrell (at right) also raised concerns that potential spikes in ammonia discharge from the sludge facility would pose a dire threat to the health of her 65 employees and the cattle they tend. 
"Our neonatal calf housing is located approximately 25 feet north of the proposed site," she said.
Kristina Mastrangelo-Gasowski agreed that sludge composite would not be safe to use for agricultural crops. She said the waste was apt to contain heavy metals and the cancer-causing PFAS class of chemicals common in non-stick household products.
Scully did not return a phone call on Tuesday to discuss whether the company was considering modifications to its project in light of the intense local opposition.
---
This story is brought to you by a partnership between the Water Front blog and FingerLakes1.com.
WaterFront is an all-digital publication dedicated to providing coverage of important environmental politics in the Finger Lakes. He brings decades of reporting and editorial experience to his coverage, which includes frequent deep-dives into important, local topics. Send him an email at [email protected].
---
---
---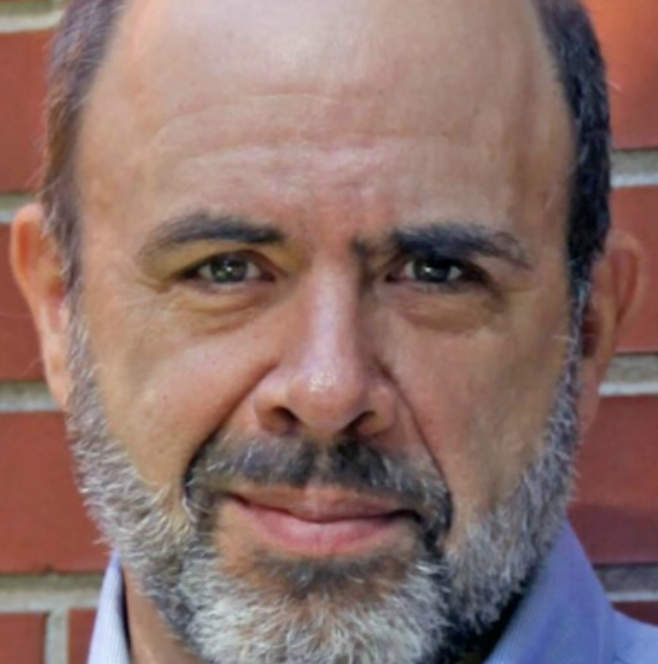 Peter is a three-time Pulitzer nominated reporter covering environmental issues through his first-of-its-kind digital publication The Water Front. He's won an array of Associated Press, UPI, and Society of Professional Journalist awards. His reporting on environmental issues continues to be featured in prominent New York publications and is available on FingerLakes1.com through an exclusive content partnership. Have a question or lead? Send it to [email protected].