On Thursday the Ontario County Board of Supervisors held its regularly scheduled March meeting. Following an executive session, Board Chairman Jack Marren (Victor) confirmed that Ontario County Administrator Mary Krause remained on paid leave due to a "personnel matter." Marren declined to provide details regarding the matter but indicated that it remained undetermined if Krause would return to work. In the meantime, Marren wanted Ontario County residents to know that County government continued to run smoothly under the direction of Deputy Administrator Brian H. Young.
The regular meeting of the Board of Supervisors opened with a public hearing regarding the inclusion of viable agricultural land in Ontario County Agricultural Districts 1, 6, and 8. The land being considered for inclusion includes property owned by Black Button Distilling and Tucker and Courtney Kautz in Bristol, Paul and Teresa Barry, and Carol Welch in Canandaigua,  Allan and Laura Wesche in Manchester, and Deboover Family Farms II, LLC in Phelps. No one appeared to speak on the subject and the public hearing was closed. Inclusion of the above agricultural land in Ontario County Agricultural Districts 1, 6, and 8 was approved by resolution during the regular Board meeting.
Following the public hearing, it was announced that the Ontario County Jail had been reaccredited by the New York State Sheriffs' Association. As part of the reaccreditation ceremony Sheriff Kevin Henderson was presented with a plaque that designated the jail as reaccredited. In addition, several Jail staff were recognized for their contributions to the process. Sergeant David Loury II was recognized as the Accreditation Manager. Officer Bryan Combs and Joan Mitchell, RN were recognized for their substantial contribution towards the accreditation process. The event was well attended by deputies and staff from the Ontario County Sheriff's Office to honor the jail's reaccreditation.
Thursday the Ontario County Board of Supervisors considered a total of 56 resolutions. Two of these resolutions were not on the original agenda and the Board waived their normal rules to consider them. Almost all of the resolutions were considered by the Board's typical block voting process.
Only two resolutions received significant comment. Supervisor Frederick Lightfoote (Gorham) introduced a resolution that pertained to the County's Ten-Year Facilities and Security Plan. The resolution called for endorsing the plan as a means of orderly planning and management of capital improvements of County facilities. Lightfoote asked that Ontario County Associate Planner Tim Jensen to present the proposal to the Board. Jensen indicated that the plan was designed to provide a comprehensive picture of the County's facilities and capital projects. Jensen also indicated that a key component of the plan is flexibility so that the County can respond appropriately to changing circumstances. Lightfoote said that he elected to present the resolution separately from the typical block voting process because of the importance of the plan to County operations and because it was important that Supervisors understand that the plan is not static, but will be continually updated based on circumstances that changes the County's facilities needs. The Board approved the resolution unanimously.
The other resolution that generated several comments was a resolution of sympathy of Mr. Bernard "Buddy" Rockmaker who passed away February 13, 2020. Rockmaker was named Mr. Canandaigua in 1994 and was a long-standing participant in many community activities and charities. Several Supervisors spoke of Rockmaker's contributions to the community and of his vibrant personality that lit up rooms. The resolution of sympathy was passed unanimously.
The remainder of the resolutions were passed unanimous through the block voting process. Among the resolutions, was a resolution moving the April 16, 2020 County Board of Supervisors meeting to Finger Lakes Community College, 3325 Marvin Sands Drive, Canandaigua, NY 14424. The meeting was scheduled for 6:30 P.M. April 16, 2020 in the College's Stage 14 auditorium on the second floor near the Café.
The Board also set a public hearing for March 26, 2020 at 6:30 P.M. at the Ontario County Public  Safety Training Facility, 2914 County Road 48, Canandaigua, New York regarding a proposed expansion of the firing range located on the east side of County Road 48.
The Board awarded several contracts. The awards included contracts with DJF Leasing for scanners, TransPro Consulting for public relations and marketing Services ($2,250 per month), Geneva General Hospital and Soldiers & Sailors Hospital for public health services, Monroe County Medical Examiner for autopsy services ($26,100), Genesee Region Home Care of Ontario County for personal care services through the Office of Aging, Ontario County Soil and Water Conservation District for tire collection events ($12,000), Ontario County Industrial Development Agency for economic development services ($173,075),Ontario County Economic Development Corporation for economic development services ($71, 274), Finger Lakes Area Counseling and Recovery Agency for enhanced jail services ($14,712), and T. Y. Lin International for CMAC emergency lighting study ($16,525).
The Board also passed resolutions that encouraged Governor Cuomo and the Legislature to continue funding for early voting, maintain the zero percent Medicaid growth cap, to not impose new cost shifts on Counties for public assistance programs, to increase funding for public health programs, to expand the five percent provider rate increase to include all Early Intervention service providers, to make municipalities whole for past and current losses caused by the State's dispute with the Seneca Nation of Indians, and to provide Counties with permanent local authority to set sales taxes.
Other resolutions included approval of a $10 fee for recording a Notice of Conveyance of real property, acceptance of an age friendly planning grant, designated March as "Agriculture Month", approved a licensing agreement with Rochester Gas & Electric (RG&E) to permit RG&E to install additional utility facilities under the railroad tracks near Adams Street and School Street in the Village of Victor, and authorized a leave of absence for County employee Stephen T. Healy who will serve as CSEA Region 6 President.
The Board also made the following appointments:  Dianna Paige – Ontario County Youth Board, Michael L. Davis – Ontario County Industrial Development Agency and Ontario County Local Development Corporation, Jack Dailey – Ontario County Planning Board, and Mary Beer – Ontario County Stop DWI Coordinator.
The Ontario County Board of Supervisors will next meet Thursday March 26, 2020 at the Ontario County Safety Training Facility, 2914 County Road 48, Canandaigua, New York.
---
---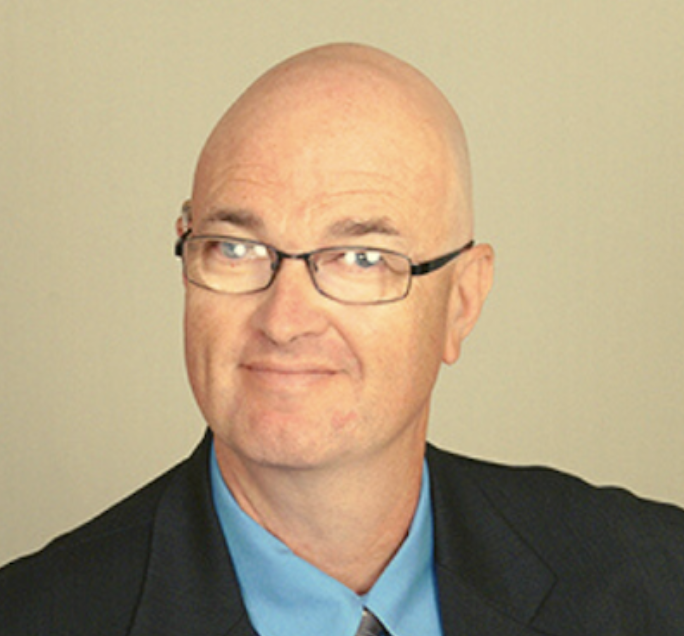 Todd covers local government in the Finger Lakes. He has a JD degree the Lincoln Law School of Sacramento. Send tips to [email protected].