On Thursday the Ontario County Board of Supervisors considered a resolution to impose an occupancy tax of up to three percent (3%) on lodging facilities of three rooms or less.  Currently, New York's tax code exempts these facilities from the occupancy tax.
According to the resolution, Ontario County's tourism promotion agency is proposing the occupancy tax change to "level the playing field".  In addition, Supervisor Kristine Singe, of Canadice, said she believed the proposal would help alleviate the County Treasurer's administrative collection burden, particularly related to booking services such as Airbnb.  Singer also said the proposal would benefit County tourism promotion by expanding the tourism promotion efforts funded by the tax. 
But some small businesses showed-up to voice their opposition to the proposal.  Rob & Jill Myers, owners of the Bella Rose, A Victorian Bed & Breakfast, and Pattie English and Margaret Covington owners of Chalet of Canandaigua Bed & Breakfast argued that the tax change would put smaller businesses at a serious competitive disadvantage.  Jill Myers explained that higher room rates created by the added tax will drive customers to select larger hotels and motels because these facilities will be able to offer more amenities for the same price.
The Board of Supervisors cannot impose the tax on their own.  Only the New York State Legislature can amend the tax code to eliminate the current occupancy tax exemption for lodging facilities in Ontario County with three rooms or less. So, the resolution considered Thursday calls for the County to send draft legislation to Ontario County's representatives in the New York State Legislature.  The occupancy tax resolution was the only resolution considered Thursday that received active debate amongst supervisors.  Following the debate, the resolution passed on a voice vote with three supervisors dissenting.
The Board also considered 39 other resolutions.  All of these resolutions passed on unanimous voice votes.
Actions taken by the board included establishing salaries for Board positions for 2020 and 2021.  Each Supervisor will earn $14,465 in 2020 and 14,938.00 in 2021.  The Board's Chairman, currently John F. Marren of Victor, will earn $11,673 in 2020 and $11,906 in 2021.  In addition, the Vice Chairman of the Board and the Chairman of the Ways and Means Committee will each earn $1,167 in 2020 and $1,190 in 2021.
The Board also set the salary of the County Clerk for the next four years as follows:  $83,006 2020, $84,666 2021, 86,359 2020, and 88,086 2023. 
In its final salary related action, the Board established the Country Treasurer's salary at 72,580 2020, $74,031 2021, and $75,512 2022.  The resolution approved by the Board also set the Treasurer's 2019 salary at $70,466.
The Board also made numerous appointments to various organizations.  The Board appointed: Fredrick S. Lightfoote to the Cornell Cooperative Extension Association of Ontario County.  John F. Marren, Frederick Wile, Todd D. Campbell, and Peter Ingalsbe to the Genessee/Finger Lakes Regional Planning Council.  John F. Marren and Peter Ingalsbe to the Genesee Transportation Council.  Brian Young, Catherine A. Menikotz, Tamara L. Hicks as Delegates and Mary M. Gates as an Alternate Delegate to the Inter-County Association of Western New York.  Todd D. Campbell and Robert A. Green, Jr. to Ontario County Alternatives to Incarceration.  Norman Teed to the Ontario County Jury Board. Richard S. Russell and Mark A. Venturi to the Ontario County Soil and Water Conservation District Board of Directors. Daniel Marshall to the Ontario County Tourism Bureau. Kevin Henderson and David Frasca to the Regional Crime Laboratory Advisory Committee.  Each of these appointments was for a 1-year term.
The Board also appointed: Jeffery Gallahan, Frank Shutter, and James Demay to the Fish and Wildlife Management Act Board.  Patrick Burns, Ralph Brandt, Jr., Patrick Crowley, Edward Hemminger, Theodore Fafinski, Richard Onze, and Melanie Steger to the Ontario County Board of Ethics.  Each of these appointments was for a 2-year term.
The Board appointed Steven P. Fuller of Bristol Mountain Winter Result to the Ontario County Four Seasons Local Development Corporation Board of Directors to fill the remainder of Suzanne Farley's term of office, which runs through September 30, 2023.
Stephen High was re-appointed as the Town of Geneva's representative on the Ontario County Planning Board.
The Board also awarded or renewed over $3,000,000 worth of contracts, including:
Finger Lakes Area Counseling and Recovery Agency – $1,192,452 for community alcoholism and substance abuse services;

Council on Alcoholism and Addictions of the Finger Lakes – $335,958 for community alcoholism and addition prevention and education services;

Aspire Hope NY, Inc. – $82,217 for family support services;

Gretchen N. Foley, MD – $4,800 psychiatric services;

Lakeview Health Services, Inc. – $1,229,415 for community support services;

Living Well Companions Care – $25-$36 per hour for the Expanded In-Home Services for the Elderly Program, the Respite Care Program, and the Unmet Needs Program;

Causewave Community Services – $14,000 for developing sustainability and solid waste diversion strategic plan;

Fairweather Consulting – $79,300 for business retention and expansion services;

NMS Labs – $235,000 for forensic lab services;

Center for Dispute Settlement – $14,400 for three years of mediation, arbitration, and conflict management training services for the Day Reporting Program;

Power DMS – $14,627.14 for Power DMS cloud-based document management software; and

Finger Lakes Area Counseling & Recovery Agency (FLACRA) – $59,070 for jail inmate transition case management services.
The Ontario County Board of Supervisors next meets Thursday February 13, 2020 at 6:30 P.M. at the Ontario County Public Safety Training Center, 2914 County Road 48, Canandaigua.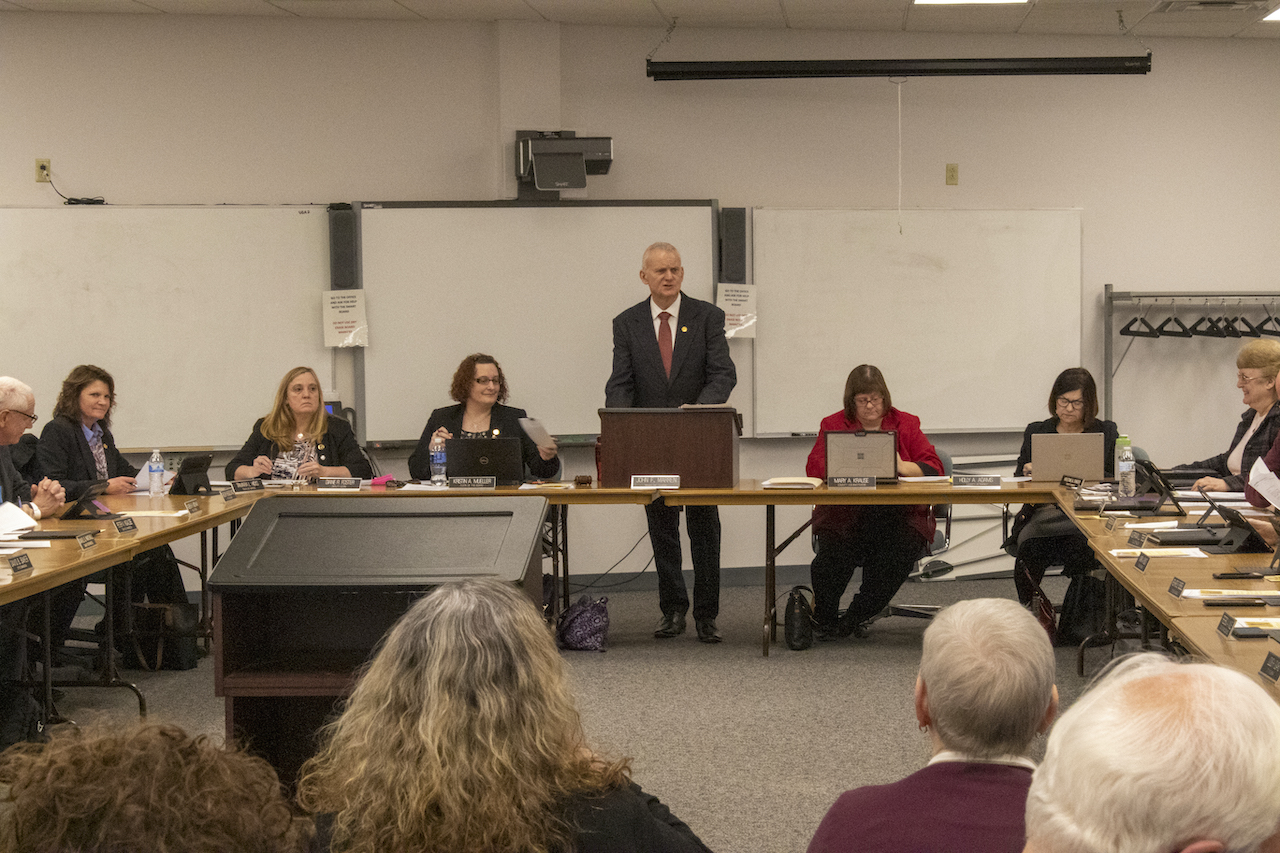 ---
To have the latest delivered to your smartphone or tablet – download the FingerLakes1.com App for Android and iOS. Follow the links below to download the app now! – Android (All Android Devices) – iOS (iPhone, iPad)