Overhaul underway for Perkins School playground
– By Josh Durso
An overhaul is on the way.
Officials announced the start of a complete renovation and rebuild of the playground at the Perkins School in Newark.
The project is the result of the Newark Central School District receiving state approval, and lower-than-expected costs to the first two phases of the project, according to Ed Gnau, who serves as Assistant Superintendent of Business in the district.
Officials say most of the playground fell into such a state of disrepair in 2017 that it couldn't be fixed.
The District is working with GameTime, a company that designs and redesigns playgrounds. The district had created a subcommittee for the process of redesign.
Work on the playground began in November and has included excavation work to this point. Drainage was one of the major items addressed in the project. "The emergence of the new playground has been an exciting process for our students and staff to watch as we get to see the progress each day," Gnau said.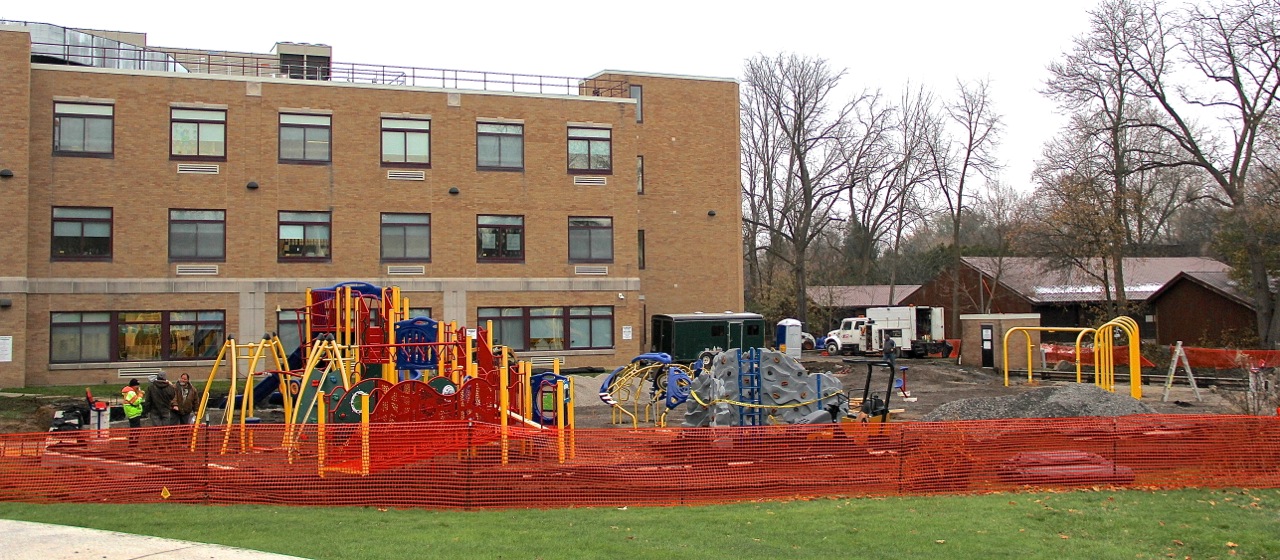 School Principal Rhonda Underhill shared her excitement. "Our students are excitedly awaiting the completion of their new playground! We are anticipating opening it to our students on Tuesday, December 10th. We're planning a ribbon-cutting ceremony at 2 p.m. that afternoon at which we can thank all of the school and community members who worked to help make this new playground possible," she said.
Gnau said $1,500 was raised by the Parent Teacher Association through a fundraiser over the summer.
---
Josh Durso is a lifelong resident of the Finger Lakes. When not overseeing the newsroom he's hosting Inside the FLX: A weekly program on FL1 Radio. Check out the podcast by clicking here, or by visiting www.InsideTheFLX.com. Follow him on Twitter at @FLXJosh, or say hello by clicking here.
---

---
Error: View 37fad2emtu may not exist

Josh is the president and publisher of FingerLakes1.com. Have a question? Send them to [email protected].