The oil and gas industry is days — perhaps hours — away from once again blocking a state bill that would cancel its special exemption from regulation of dangerous wastes.
Similar bills have died every year since 2009 when the fracking boom swept the region, opening the door for Souther Tier landfills to import fracking waste from Pennsylvania's gas drilling fields even after New York State banned fracking itself in 2014.
The latest bill passed the state Senate 45-17 on June 3. The state Assembly has placed it on its list for debate and a final vote since Tuesday afternoon, when it was "laid aside." Since then, the bill it not been called up for consideration.
Although the Legislature had been scheduled to adjourn on June 19, it has extended the session for an unspecified period. If the hazardous waste bill is finally called up, it is almost certain to pass. If it is not called by the end of the session, the industry will extend its string of victories in the New York State Legislature.
Environmental groups including NYPIRG, Food & Water Watch and Earthworks have issued alerts that the high-priority bill could die despite widespread legislative support.
Under current state law, oil and gas wastes are exempt from regulation as hazardous waste, no matter how dangerous they are to human health. Wastes from other industries are classified as hazardous if they exhibit any of four dangerous characteristics (ignitability, corrosivity, reactivity and toxicity), and they are closely measured and tracked.
New York's Department of Environmental Conservation has drawn criticism for doing neither consistently for its imported fracking waste.
The bill (A2655/S3392) would require oil and gas wastes to be evaluated by the four criteria mentioned above. The wastes that are found to be hazardous would be subject to much more stringent regulation by the DEC.
"If not treated properly, hazardous waste can, among other concerns, lead to contaminated air, drinking water, soil, and food," the bill's sponsors wrote in their justification for the legislation.  "There is no compelling reason why waste produced from oil and natural gas activities that meet the definition of hazardous waste should not be subject to the same laws regarding generation, transportation, treatment, storage and disposal as other hazardous wastes."
For most of the past decade bills to cancel the special exemption were blocked in the Republican-controlled state Senate. But after Democrats won back a majority in the Senate in the 2018 elections, that chamber easily passed the measure for the first time.
The Assembly, long controlled by Democrats, has consistently backed repeal of the exemption. This session, the bill passed the Assembly's Environmental Conservation Committee 25-3, its Codes Committee 18-4 and its Rules Committee 20-6.
But bills with broad support die if they are never called up for a vote. That decision falls on the Assembly leadership, including Speaker Carl Heastie. Gov. Andrew Cuomo may seek to influence that choice, or remain aloof.
(Last fall, a bill to ban new waste incinerators in the Finger Lakes had overwhelming member support in both legislative chambers but died because Heastie declined to call a vote. This year a similar incinerator bill did pass, and Cuomo signed it into law.)
The bill to end the oil and gas industry's exemption from regulation as hazardous material is particularly important to three Southern Tier landfills that import Pennsylvania fracking waste: the Chemung County Landfill, Hakes C&D Landfill and Hyland Landfill.
The two largest waste importers — Chemung and Hakes — fall within the district of state Sen. Tom O'Mara (R-Big Flats), the immediate past chairman of the Senate Committee on Environmental Conservation.
O'Mara led efforts to defeat previous bills to close the regulatory industry's loophole. He was one of only two senators to vote against the 2019 bill in committee this year, and one of 17 senators who voted 'no' on the Senate's floor vote June 3.
Currently, the DEC permits limit the landfills to imports to "drill cuttings," which the agency describes as harmless. The facilities are not permitted to accept many other types of drilling waste, including liquids that many be highly toxic and/or radioactive.
However, a recent study of fracking waste by the environmental group Earthworksreported that the Chemung Landfill accepted 473.83 tons of "unused fracking fluid waste" in 2017 and 2018, according to Pennsylvania records.
That Pennsylvania data also showed that Hakes Landfill had accepted liquid fracking wastes from at least three different gas well drillers. However, Casella Waste Systems, which operates both the Chemung and Hakes landfills, said each of the three drillers reported that they had mistakenly told Pennsylvania regulators that they's sent liquids to Hakes.
The DEC is currently weighing an application by Casella to expand the Hakes Landfill.
The Sierra Club and other groups are suing to try to block the expansion, citing evidence of radon in the landfill's leachate. They argue that the imported fracking waste is the source of the contamination.
The Earthworks study, which covers fracking waste issues nationwide, concluded that "Colorado, New Mexico and Texas have some of the clearest state policies for managing radioactive oil and gas waste, while New York and West Virginia have some of the worst."
While Pennsylvania has long required detailed records of fracking waste shipments, New York — until recently — has not.
And even the tracking policy the DEC implemented in May 2018 appears to be less than rigorous, Earthworks reported.
On Jan. 2, the group requested all waste tracking documents collected by the DEC since the launching of the new policy eight months earlier. Earthworks said the DEC responded: "(We) have not received any drilling and production waste tracking documents to date."
Peter Mantius is founder of the Water Front, an all-digital publication dedicated to providing coverage of important environmental politics in the Finger Lakes. He brings decades of reporting and editorial experience to his storytelling, which includes frequent deep-dives into local, and regional issues. Contact him by clicking here or dropping him a line at [email protected]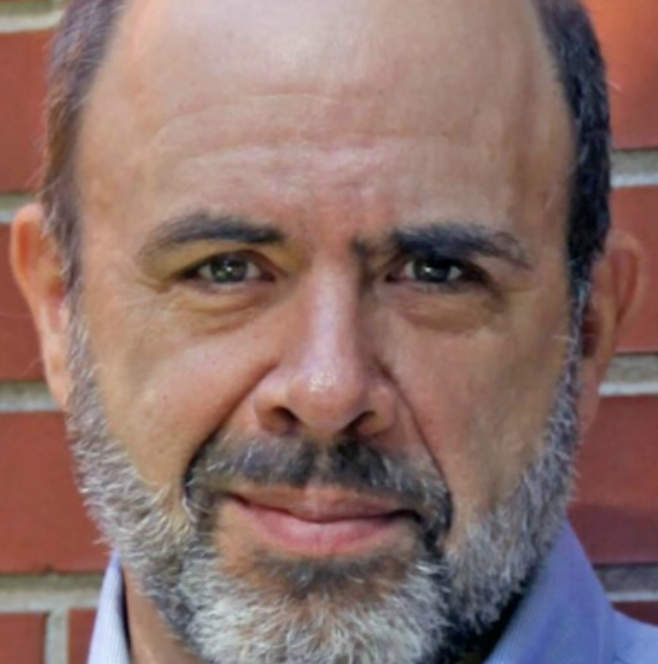 Peter is a three-time Pulitzer nominated reporter covering environmental issues through his first-of-its-kind digital publication The Water Front. He's won an array of Associated Press, UPI, and Society of Professional Journalist awards. His reporting on environmental issues continues to be featured in prominent New York publications and is available on FingerLakes1.com through an exclusive content partnership. Have a question or lead? Send it to [email protected].