Governor Andrew M. Cuomo announced the expansion of the meal delivery company RealEats in the City of Geneva.
As a result of support from the state, RealEats plans to immediately expand operations at their Geneva facility and create up to 400 new jobs over the next five years. RealEats sources, produces and ships fully cooked, vacuum-packed meals from the Geneva location, where it currently employs approximately 30 people. This expansion builds on the Finger Lakes' vibrant agriculture and food processing sector that is a central part of the regionally designed Finger Lakes Forward economic development plan.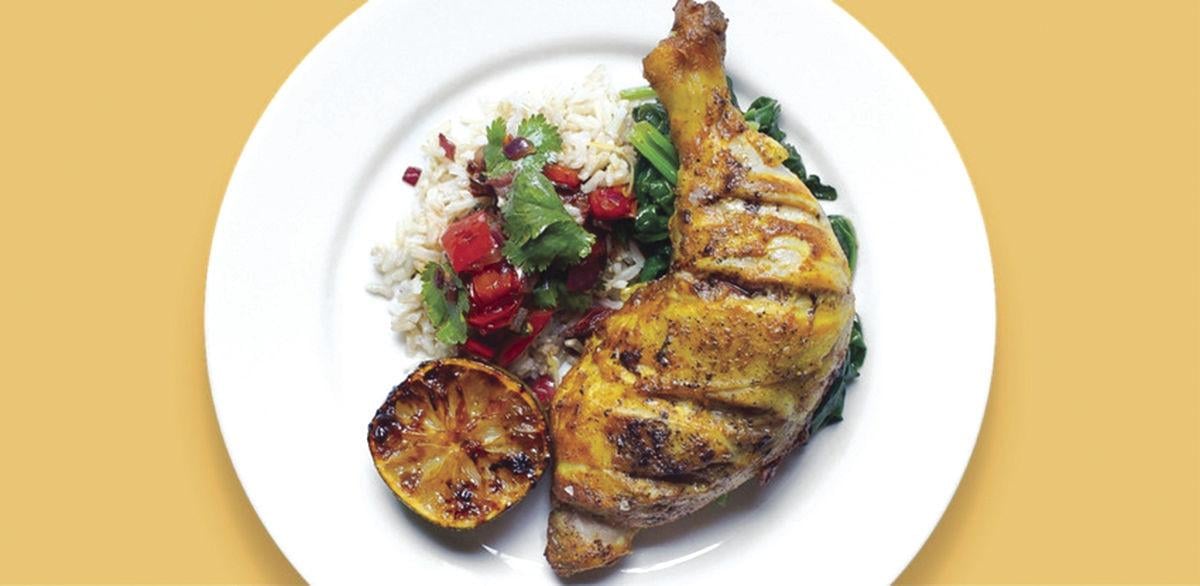 "This major commitment by RealEats to grow its business in the City of Geneva will inject new life into the community while creating hundreds of jobs and boosting local economies throughout the region," Governor Cuomo said. "With this expansion, we are once again proving that our strategy to move the Finger Lakes' economy forward is working."
"The expansion of RealEats in Geneva will grow the meal prep industry in the area and create up to 400 new jobs," said Lieutenant Governor Kathy Hochul, who made today's announcement. "With state support, the commitment by RealEats to operate in the region while using locally sourced foods is a boost to our farmers. This investment builds on our efforts to continue to move the Finger Lakes forward."
Founded in 2017, RealEats delivers locally sourced, calorie-controlled, chef-cooked meals directly to homes. RealEats selected New York, and specifically the City of Geneva, for its expansion because of its central location in the world-renowned Finger Lakes agricultural region. Geneva is also home to the Technology Farm and the newly created Center of Excellence in Food and Agriculture at Cornell AgriTech – the first of its kind facility which pulls together multiple partners to catalyze business development in New York's agriculture and food industries.
The nearly $2 million project is being supported through a $500,000 Finger Lakes Forward Upstate Revitalization Initiative Grant. The company is also eligible for up to $3 Million through the Excelsior Tax Credit Program in exchange for promised job commitments. The company also benefited from $1.1 million in Community Development Block Grant funds awarded through New York State Homes and Community Renewal to the City of Geneva and Ontario County over the past two years.
Dan Wise, Company President & CEO said, "Partnering with New York State, Ontario County and the City of Geneva has enabled RealEats to make it simple for thousands of consumers to have access to real food, solving the classic dinner dilemma Americans face each day. Locating in one of the richest agricultural food sheds in the northeast, supporting local farms and employment is what we believe to be a unique and impactful template for a more sustainable and healthy food future. The bounty of this region in both agriculture and talent is a perfect match for RealEats.  We are beyond proud to see our Geneva team produce amazing meals from local ingredients that help time-pressed Americans take better care of themselves."
Empire State Development President, CEO & Commissioner Howard Zemsky said, "RealEats is the type of innovative partnership that New York State is committed to supporting, one that will create job and growth opportunities in the critical agriculture and food industries in the Finger Lakes and throughout the state for years to come."
RuthAnne Visnauskas, Commissioner of New York State Homes and Community Renewal said,"HCR is proud to support RealEats as it continues to expand, promoting healthy eating and bringing new jobs to the City of Geneva. Pioneering companies like RealEats that are making a home in New York complement our housing investments, strengthen the fabric of communities, and move the entire Finger Lakes Forward."
Finger Lakes Regional Economic Development Council Co-Chairs, Monroe Community College President Anne Kress and Greater Rochester Chamber of Commerce President and CEO Bob Duffy said, "The REDC recognizes that the agriculture and food business is changing rapidly with consumers demanding healthy, high quality, locally grown food. RealEats will help us fulfill those demands and build on the world-class food ecosystem that is moving the Finger Lakes region forward."
State Senator Pamela Helming said, "This announcement demonstrates that the Finger Lakes region's agriculture industry and food processing sector is truly renowned across New York State and our nation. RealEats America's decision to expand its operations into the City of Geneva, the heart of a region already famous for its vibrant food and beverage offerings, will bring more prominence and notoriety to our community. The Finger Lakes region will benefit tremendously from the 400 new jobs and the resulting economic ripple effects. Thank you to Dan Wise and all of those who made this possible."
Assembly Minority Leader Brian Kolb said, "RealEats' expansion in the City of Geneva is a great example of the mutual trust the company has in our region and the community's faith in its product. We welcome the new jobs that will come with this growth as well as all the ancillary benefits associated with the company's continued success. I have no doubt this partnership will benefit the entire Finger Lakes Region and congratulate everyone involved."
Geneva City Manager Sage Gerling said, "The City is appreciative of the State, Finger Lakes Regional Economic Development Council, and Ontario County's economic development partnership in fostering RealEats' expansion within the City's kitchen. These community development infrastructure investments forward the thriving entrepreneurial spirit of the Finger Lakes Food and Beverage Innovation District here in Geneva."
Former State Senator Mike Nozzolio said, "Real Eats brings to Geneva and the Finger Lakes region energy, excitement and jobs in the dynamic food sector.  By combining great food ingredients from the region, world class chefs preparing meals, and internet based direct on-line order and home delivery, Real Eats is a job producer for our region today, and is positioned to be a significant contributor to the economic future of the Finger Lakes".
John Johnson, Executive Director Cornell Agriculture & Food Technology Park said, "We are delighted that RealEats has chosen Geneva and the Finger Lakes region as the center of their expansion. The rapidly growing market for sustainable and healthy food demands the highest quality ingredients and preparation and the Finger Lakes region will deliver on both."
More information about RealEats is available here.
Accelerating Finger Lakes Forward
Today's announcement complements "Finger Lakes Forward," the region's comprehensive blueprint to generate robust economic growth and community development. The State has already invested more than $6.1 billion in the region since 2012 to lay the groundwork for the plan – investing in key industries including photonics, agriculture and food production, and advanced manufacturing. Today, unemployment is down to the lowest levels since before the Great Recession; personal and corporate income taxes are down; and businesses are choosing places like Rochester, Batavia and Canandaigua as a destination to grow and invest in.
Now, the region is accelerating Finger Lakes Forward with a $500 million State investment through the Upstate Revitalization Initiative, announced by Governor Cuomo in December 2015. The State's $500 million investment will incentivize private business to invest well over $2.5 billion – and the region's plan, as submitted, projects up to 8,200 new jobs. More information is available here.

This content is brought to you by the FingerLakes1.com Team. Support our mission by visiting www.patreon.com/fl1 or learn how you send us your local content here.