Home »

Instagram
Instagram
Facebook is the world's largest social networking site and the company that owns it is called Meta. Meta also owns a few other media platforms, including Instagram. Banking basics: Debit vs. credit, checking vs. savings, ...
more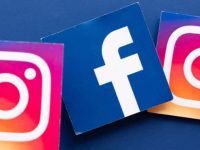 Social media like Facebook, Instagram and TikTok have been questioned for years as teens grow depressed over the use, and in some cases have died from doing trends. It was in recent years when one ...
more
Louis Barclay recently created a tool called "Unfollow Everything" that lets Facebook users delete their News Feed is one swift click. According to The Verge, the tool is a browser extension and will unfollow everything ...
more
Facebook, Instagram, and WhatsApp all crashed Monday morning. Users across all three flocked to other social media platforms like Twitter to see what might have caused the outage. All three apps also stopped working without ...
more