After postponing a scheduled vote on a proposed local law to ban the spreading of municipal sewage sludge on fields, the Thurston Town Board voted last night to retain new outside counsel to prepare for a near-certain legal challenge from Casella Waste Systems Inc.
The board's final vote on the local law is now set for Oct. 4.
Meanwhile, pro bono attorneys at Earthjustice, a non-profit environmental law group that operates nationwide, will tweak the language in the draft bill and prepare to defend it in court.
"It has been made clear by Casella's attorney that they will challenge our local law," Thurston Town Supervisor Michael Volino said last night. "So we would like to modify the language to strengthen the findings statement to withstand the legal challenges we will face."
The likely legal battle could have statewide ramifications because other New York communities — alarmed by sludge-related environmental calamities in Maine and Michigan — might launch separate legal challenges to spreading operations if Thurston is successful.
The state of Maine banned sludge spreading on its fields early last year after soil, water and agricultural products associated with the spreading were found to be tainted with PFAS 'forever chemicals.'
A few weeks after Maine took action, a unit of Casella acquired or leased 2,789 acres in the Bonny Hill area from a Steuben County farming family that has been spreading sewage sludge on them for decades. The parcels extend across the towns of Thurston, Cameron and Bath.
Casella soon asked the state Department of Environmental Conservation to transfer the spreading permit held by Leo Dickson & Sons Inc. to a Casella affiliate. Casella also sought to modify the permit by adding a major new source of sludge — the giant Bay Park sewage plant on Long Island.
Thurston town board members didn't learn about Casella's July 2022 move into Steuben County until months later. They responded in February by enacting a moratorium on new or expanded waste management projects.
Volino said last night that the DEC's Tim Walsh told him yesterday that the agency had transferred the spreading permit from Dickson to a unit of Casella.
The DEC hasn't yet ruled on whether the permit will be modified to allow Casella to obtain sewage sludge from Bay Park.
"I want to make clear, to remind DEC and Casella, that we will view any addition of Bay Park to the existing land spreading permit … a violation of our Local Law #1 — the (waste) moratorium — and we will issue a stop work order on that," Volino said last night.
The permit transfer itself might also be a violation of the moratorium, he added. "We will discuss this more with our lawyers," he said.
The proposed law banning sewage sludge, known as Local Law #3, was drafted by pro bono attorneys Rachel Treichler and Gary Abraham. They will continue to work for the town and consult with attorneys from Earthjustice, including Manhattan-based Suzanne Novak.
The Steuben County Planning Director recently recommended disapproval of the current version of the draft law. "As written, the law is overly restrictive of New York Ag & Markets approved agricultural practices … and may violate the state Right to Farm law," Marie Myers Shearing wrote Sept. 15.
Shearing also said the draft relied on uncertified water test results that are "not relevant." Furthermore, the town lacks authority to invalidate a state permit, she wrote.
Volino declined to comment on Shearing's review, adding that he would consult with town attorneys before issuing a response. The town board can override her opinion with a supermajority vote (4-1). All five board members have indicated they will vote to override.
Shearing will not be required to review changes Earthjustice makes to the draft of Local Law #3, if they are relatively minor, Volino said.
Janet Thigpen, chair of the Steuben County Water Quality Coordinating Committee, also questioned the quality of data the town was relying on to make its case that sludge has been contaminating fields and local water sources. Thigpen said the town needed to develop "legally defensible" scientific evidence that the law is necessary.
Volino said last night that the town is in the process of obtaining results of certified water tests from sources on or near Bonny Hill.
At an open house Casella hosted on Bonny Hill Sept. 9, Casella's Larry Shilling told WaterFront that the company would seek an injunction to block any ban enacted by the Thurston board that restricts the company's plan to spread sludge this fall.
And Tom West, Casella's attorney, send the board a six-page Aug. 25 letter that detailed "the many infirmities that plague Local Law #3."
Earthjustice, which is based in San Francisco and employs more than 200 attorneys at 15 regional offices, has squared off against West before — and won a landmark decision.
In a case involving a New York community's authority to ban fracking for oil and gas, the state's highest court ruled in 2014 for the town of Dryden and against Norse Energy, a Colorado oil and gas company that had sought to overturn its local fracking ban.
Deborah Goldberg, the former managing attorney of Earthjustice's northeast office, argued the case before New York's highest court, the Court of Appeals, while West argued for Norse.
As the Dryden case had a pivotal effect on fracking policy in New York State, Thurston's planned spreading ban could help shape the state's future regulation of municipal sewage sludge.
At the Casella open house Sept. 9, Brett Dickson told WaterFront that his family has typically spread sludge for four to six weeks each spring and fall. While the spreading will now be Casella's business, the family plans to continue planting corn and soybeans, primarily, on the fields.
At the open house, Casella displayed a map showing the results PFAS testing of soil on various Dickson fields. According to the map, tests showed the soil from one field contained PFOS — a common variant in the PFAS class of chemicals — of 8,800 parts per trillion.
Even minuscule concentrations of PFAS chemicals can cause severe health problems. The state Department of Health requires public water systems to limit PFOS in public drinking water to 10 ppt. But the DOH is far more lenient for PFOS in soil. It has proposed a limit of 20,000 ppt in soil before the soil must be cleaned up or retested.
---
---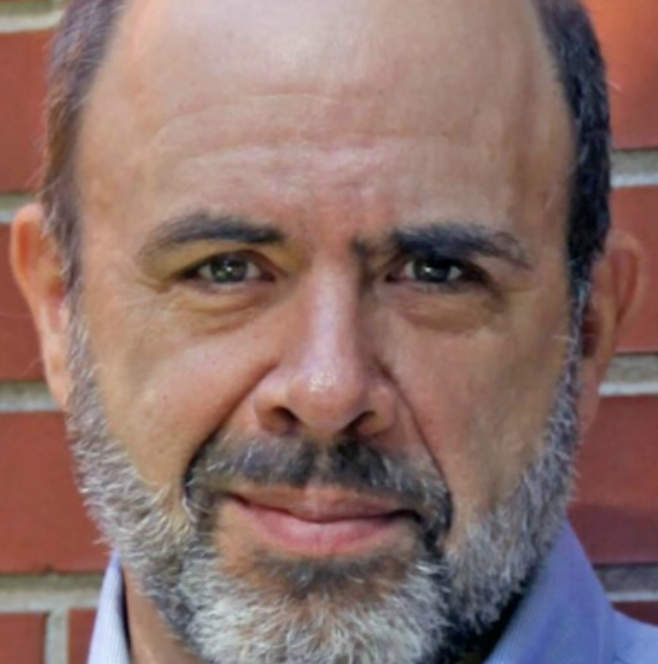 Peter is a three-time Pulitzer nominated reporter covering environmental issues through his first-of-its-kind digital publication The Water Front. He's won an array of Associated Press, UPI, and Society of Professional Journalist awards. His reporting on environmental issues continues to be featured in prominent New York publications and is available on FingerLakes1.com through an exclusive content partnership. Have a question or lead? Send it to [email protected].