In the wake of a recent WaterFront report on elevated lung cancer rates in census tracts near the Seneca Meadows landfill, environmental advocates expressed alarm that the state Department of Health is no longer publishing its most recent cancer data by census tract.
The DOH said it had changed its reporting policy — before the WaterFront report — "to discourage misinterpretation or misuse of rates or counts that are unstable." The agency said it was following guidance from the Centers for Disease Control and Prevention.
But activists said the policy shift provides cover for polluters.
"That (DOH) decision eliminated an essential tool for communities seeking to pinpoint which polluters may be putting them at grave risk of harm," said Tracy Frisch, chair of the Clean Air Action Network of Glens Falls.
"If they only look at the entire county, it dilutes very pertinent information about specific areas," said Yvonne Taylor, vice president of Seneca Lake Guardian, which is campaigning to close Seneca Meadows by 2025. "It allows polluters to hide." The non-profit group issued a statement following the June 28 WaterFront report on lung cancer in Seneca County.
Biologist and author Sandra Steingraber called census tract data "the gold standard" for monitoring toxic air missions that cause cancer.
Dr. David Carpenter, director of the Institute for Health and the Environment at the University of Albany, a SUNY branch, agreed with Steingraber. "If you're trying to identify polluting industries, you want the smallest geographic area possible," Carpenter said.
The DOH had identified an area around northern Seneca County — a circle roughly 25 miles in diameter — as a lung cancer "cluster," based on data from 2011-2015.
WaterFront found that during that five-year span and in the 2013-2017 period, four of Seneca County's 10 census tracts had lung cancer rates at least 30 percent higher than expected statistically: the tract that includes Seneca Meadows and three neighboring tracts.
When WaterFront requested more recent census tract data, the agency said it was no longer providing data to the public after the 2013-2017 period due to concerns about "confidentiality and data stability."
After WaterFront published its findings, DOH said: "The Department had previously published cancer statistics at the census tract level. However, due to the limitations outlined in our previous response, these data can't be used directly to explain why cancer may be higher in certain areas."
That conclusion drew a strong reaction from Carpenter.
"The problem with DOH is they don't consider environmental exposure as a cause of cancer, which is ludicrous," said Carpenter, who was recruited by DOH to run its Wadsworth Laboratory in the 1980s. He left the DOH to become the founding dean of the University of Albany's School of Public Health.
"That's part of their problem," he added. "They're just not focused on polluting industries causing cancer."
Steingraber noted that New York has developed better data than most other states on environmental exposure and the geographic patterns of diseases. The improvements in cancer reporting were spurred by public demand for a response to the Love Canal crisis four decades ago.
In the late 1970s, hundreds of families in a Niagara Falls neighborhood suffered illness and death due to toxic chemicals that had been dumped in the 70-acre Love Canal landfill.
Lacking federal or state data on the incidence of cancer, those families felt compelled to go door-to-door to gather data from their neighbors. They drew up their own maps of clusters.
Today the DOH's cancer registry allows the public online access to a broad array of cancer statistics.
Meanwhile, in the decades since Love Canal, multiple scientific studies have established that air pollution is a known cause of lung cancer.
"We have a deep body of knowledge about air pollution and lung cancer that makes me not question at all the kind of findings that (WaterFront reported about census tracts near Seneca Meadows)," said Steingraber, herself a survivor of bladder cancer thought to be part of "cluster" in her childhood neighborhood in Illinois.
"If we see excess deaths from cancer in a population of people known to be breathing carcinogens, and then say, 'Yeah, but we don't have enough proof to shut the thing down,' that's just putting the burden of proof in the wrong place," Steingraber said.
"The burden of proof belongs with the industry that's putting cancer-causing chemicals in our shared environments. It doesn't fall on the families of people who are dying."
In response to questions about cancer rates across a band of census tracts in Seneca County that includes Seneca Meadows and an adjacent landfill gas-to-energy plant, DOH said:
"Typically it's difficult to attribute observed elevations of cancers to specific environmental causes."
The agency went on to explain that the CDC recommends "suppressing" incident rates and death rates when cancer counts are less than 16 "to discourage misinterpretation or misuse of rates or counts that are unstable."
Refraining from publishing that data also protects patient confidentiality, the CDC has said.
The DOH noted that when it follows the CDC's recommended threshold count of 16 cases per census tract, "we can only present lung cancer data in less than 40 percent of all census tracts in the state."
In the four Seneca County census tracts that WaterFront highlighted because lung cancer cases far exceeded expectations, the individual case counts per tract for 2013-2017 were 23, 27, 29 and 34.
Frisch said her group in Glens Falls has used census tract data to study the health effects of emissions of carcinogenic ethylene oxide from a Sterigenics plant in Queensbury, just north of Glens Falls and about 50 miles north of Albany.
In February, the U.S. Environmental Protection Agency held an online public hearing to warn residents who live near the Sterigenics plant. Agency officials said that breathing ethylene oxide from the plant over a lifetime raised risks of breast cancer and lymphoid cancer.
During that EPA meeting, the federal officials acknowledged that they learned in 2016 that ethylene oxide "is more dangerous when breathed in than previously known."
The plant is located in Washington County, near the border of Warren County, which includes Glens Falls.
Frisch noted that the two of Warren County's 19 census tracts with the highest rates of breast and lymphoid cancers for 2013-2017 were barely two miles from the Sterigenics plant.
One of those two tracts had 48 breast cancer cases, 50 percent above statistical expectations. The other had 30 breast cancer cases, 19 percent above expectations. Lymphoma cases for each of those tracts were 15 and 14, each more than 30 percent over expectations (but below the DOH standard of 16 cases for "suppression" due to data insufficiency).
"Such data helps convince area residents that their fears are well founded, that they are not just imagining a local epidemic of cancers, and that something needs to be done about the polluter responsible," Frisch said.
But if there is a geographic pattern of correlation between breast and lymphoid cancer and proximity to the Sterigenics plant, it is not obvious.
In fact, another Warren County census tract even closer to the Sterigenics plant recorded only eight cases of breast cancer and three cases of lymphoma — both slightly below expectations. And the Washington County census tract that includes the plant (and several neighboring tracts) did not show unusually high levels of breast or lymphoid cancer.
In 2019, the DOH conducted an in-depth study of unusually high cancer rates in Warren County. The agency noted that county breast cancer rates for the 2011-2015 period were 142.5 per 100,000 persons, compared to the state average of 131.3.
The report did not mention the Sterigenics plant or the dangers of inhaling ethylene oxide as a potential contributor to the county's elevated rate of breast cancer.
Neither did Carpenter in a rebuttal paper he wrote to the DOH's 2019 report on Warren County. His rebuttal focused on widespread exposure to PCBs (polychlorinated biphenyls) as a likely cause of Warren's elevated cancer rates.
Sterigenics, which operates several plants across the country, has stated that its Queensbury plant posed no risk to public health.
Kyle Black, the senior official at Seneca Meadows Inc. and district manager for SMI's Texas-based parent company, Waste Connections, did not immediately respond to emailed questions about the DOH's policy change on reporting cancer data. Neither did Black respond to questions for WaterFront's June 28 report on Seneca County's cancer cluster.
---
---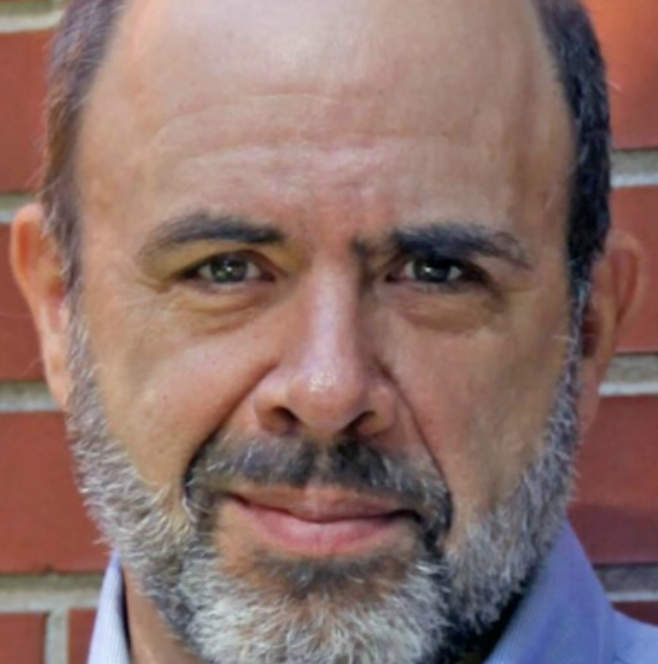 Peter is a three-time Pulitzer nominated reporter covering environmental issues through his first-of-its-kind digital publication The Water Front. He's won an array of Associated Press, UPI, and Society of Professional Journalist awards. His reporting on environmental issues continues to be featured in prominent New York publications and is available on FingerLakes1.com through an exclusive content partnership. Have a question or lead? Send it to [email protected].