Greenidge Generation Holdings Inc. is now responsible for 9.5% of total local tax revenue in Yates County, according to the company's 2022 tax records.
The company's combined local and state tax contributions saw a sharp rise from $3.8 million in 2021 to over $8 million in 2022, marking an increase of over 657% since 2020 when contributions amounted to $1.06 million.
Greenidge's contribution, totaling $3.7 million in local county taxes and Payment In Lieu Of Taxes (PILOT), proved crucial for Yates County's $39.1 million total local tax revenue in 2022.
The company's tax contributions primarily came from sales taxes, making up 16% of the total sales tax revenue for the county in 2022.
The firm's robust tax contributions have played a critical role in enabling the county to maintain the local property tax rate and continue providing services such as public safety, education, roads, and infrastructure.
Greenidge's economic impact on the local community has increased steadily since it first acquired its Yates County facility in 2016. At that time, the firm paid a total of $163,524 in taxes.
Following substantial investments to convert the facility from coal to natural gas and subsequently establishing a successful cryptocurrency datacenter, the firm's tax contributions have skyrocketed.
"Opponents say we bring no value to our community. Yet, we account for about 10% of the county's local tax revenues," said Dale Irwin, President of Greenidge Generation. Irwin argues that the company's continued tax contributions and the doubling of its tax impact in the last year, coupled with job creation, make a significant positive financial impact in Yates County, benefiting all its residents.
Local government leaders also recognized Greenidge's contributions. Yates County Administrator Noni Flynn acknowledged the company's tax contributions had increased 49 times since it first invested, helping the county reduce property tax rates and fund new capital improvement plans.
Steve Griffin, CEO of the Finger Lakes Economic Development Center, affirmed Greenidge's compliance with New York's strict environmental guidelines while creating high-paying jobs and attracting a talented workforce to the region.
"Greenidge continues to be a positive economic force in our community while operating well within New York's strict environmental guidelines. They have created more technology-based careers than they originally estimated at some of the highest salaries in Yates County," he explained. "Numerous local high school graduates have moved back to the area to fill some of those careers. It's exactly the type of jobs we need to be creating in this region to attract and retain a talented workforce. Beyond providing jobs, Greenidge has generously donated to multiple local non-profit organizations and also brought millions of dollars in increased local PILOT and tax payments which benefit our schools and our community at large."
Meanwhile
"Greenidge Generation exemplifies how a successful business with good-paying jobs for area residents can benefit the whole region," Yates County Chairwoman Leslie Church said in a prepared statement. "With nearly $4 million in tax revenue for Yates County alone, Greenidge continues to provide meaningful benefits for our community, all while operating its business within State and Federal environmental guidelines. We need more successful businesses like Greenidge in our county,"
---
---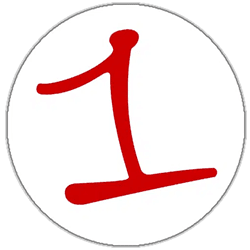 FingerLakes1.com is the region's leading all-digital news publication. The company was founded in 1998 and has been keeping residents informed for more than two decades. Have a lead? Send it to [email protected].