A recently installed evaporator used to dewater leachate produced by the Seneca Meadows Inc. landfill caught fire Mar. 4, six months after another fire destroyed the evaporator that the landfill had been using.
Several local fire departments were called to a structure fire at SMI Saturday evening.
The following morning, Seneca Falls Town Supervisor Michael Ferrara emailed town board members that the fire ignited in the same building that burned last September. He noted that the blaze was quickly contained.
"The evaporator that is involved with the treatment of leachate started on fire," Ferrara's Mar. 5 email said. 
"No one was hurt and no environmental issues (arose) from the leachate evaporator fire that occurred Saturday evening," Kyle Black, district manager for Waste Connections, SMI's parent company, said in an email to WaterFront Tuesday. "All emergency shutdown safeguards (are) in place….(and) our local fire companies minimized the damage to the leachate evaporator."
Ferrara said yesterday that the fire inspector's report had not been issued and he was unable to comment further on the fire.
The state Department of Environmental Conservation said the blaze started "in a tank inside the Skagen leachate evaporator unit." The agency said it was "closely monitoring the incident to ensure appropriate measures are taken to handle leachate in the interim while the evaporator is out of service."
The pipes connecting the leachate tank to the evaporator are intact and no leachate spills were reported or observed, the DEC said in a statement to WaterFront.
Details have not been made public about the Sept. 2, 2022 fire, although Black said in October that the evaporator was so severely damaged that it would need to be replaced.
The DEC has not yet provided documents on the September fire that WaterFront requested on Feb. 1 under the Freedom of Information Law. The agency's Office of General Counsel sent an email Tuesday to explain the delay. "Your request requires that several people perform FOIL activities," the email said. "Your request, along with more than 2,500 that we have received in 2023, is being processed as quickly as possible."
Details are also sketchy about a "suspicious plume" from SMI on Jan. 4 that DEC officials attributed to "water vapor from the leachate evaporator."
Two weeks later, the environmental group Seneca Lake Guardian asked the DEC whether that plume might have carried PFAS 'forever chemicals,' since they are prevalent in landfill leachate.
In response, the DEC's Frank Sowers acknowledged that PFAS chemicals can evaporate, but he the dismissed SLG's concerns. "The facility's Title V air permit includes conditions to ensure that concentrated PFAS material is not liberated from the evaporator," Sowers said in a Jan. 19 email to SLG.
Questions about the evaporator and SMI's handling of the 215,000 gallons of toxic leachate it produces each day are emerging as issues in the landfill's bid to expand through its proposed Valley Infill project. If the DEC grants a permit for that expansion, the SMI would have space to operate through 2040 at present dumping rates.
However, a controversial local law, which the landfill is challenging in court, requires SMI to close at the end of 2025. 
Although the outcome of that lawsuit remains uncertain, Black has assured landfill customers that SMI will not be closing down in 2025.
Meanwhile, Seneca Energy II LLC, a company that burns methane recovered from SMI to produce energy, plans to build and operate a second unit at its site across state Route 414 from the landfill.
The DEC has prepared a draft permit to renew the gas-to-energy facility's Title V air permit and allow construction of the new unit. The agency announced this month that it has made a tentative decision to approve the permit, subject to public comment or new information.
Seneca Lake Guardian has been waging a campaign to block SMI's permit to expand, and it has urged Gov. Kathy Hochul to order the landfill to shut down by 2025, if not sooner.
Yvonne Taylor, co-founder of SLG, noted the SMI sends most of its untreated PFAS-laden leachate to other facilities across the state, while sending "treated" leachate to the Seneca Falls Wastewater Treatment Facility. It's unclear whether the other facilities are capable of effectively filtering out PFAS contamination, but the Seneca Falls facility definitely is not.
"The recent fires at the landfill leave us with even more questions," Taylor said Tuesday. "Not just about what contaminants are in the smoke, but also about how much more untreated leachate might be getting discharged when the evaporators are destroyed by fires."
Last May, Seneca Falls town officials had ordered SMI to stop pumping its leachate into the local sewer system after overpowering hydrogen sulfide stench spread from the bathrooms and kitchens of several Waterloo and Seneca Falls businesses (the state's largest landfill straddles the two towns).
The odors reportedly receded after the leachate discharges ceased.
"The suspected dumping of untreated leachate into the public sewer system resulted in noxious fumes entering area businesses sickening employees," said Steve Churchill, a Seneca Falls Town Councilman.
Following the lead of its parent company, Waste Connections, SMI has been striving to reduce the volume of raw leachate that it ships to other sites.
In 2013 it installed a reverse osmosis treatment system designed by the Rochem Group. Since then it has added a second reverse osmosis system manufactured by Dynatec that began operating last summer.
The Rochem system was shut down for repairs on May 2, the day before the town ordered SMI to halt all leachate discharges into its sewer system. While the Rochem system was off-line for several months, the evaporator was dewatering leachate concentrate until it was destroyed by fire on Sept. 2.
Tests in 2018 showed that SMI's leachate concentrate was contaminated with a combination of PFAS-class chemicals at more than 30,000 parts per trillion. That was 3,000 times the DEC's enforceable limit for two specific PFAS chemicals, PFOA and PFOS, in drinking water.
Last June, the U.S. Environmental Protection Agency issued a health advisory alert for PFOA of 0.004 parts per trillion in drinking water. In 2018, SMI's leachate concentrate was found contain PFOA at 4,160 ppt, roughly one million times the EPA's more recent health advisory for tap water.
The DEC hasn't required landfills to update the 2018 tests for PFAS in their leachate, and SMI's more recent annual reports filed with agency don't mention PFAS.
---
---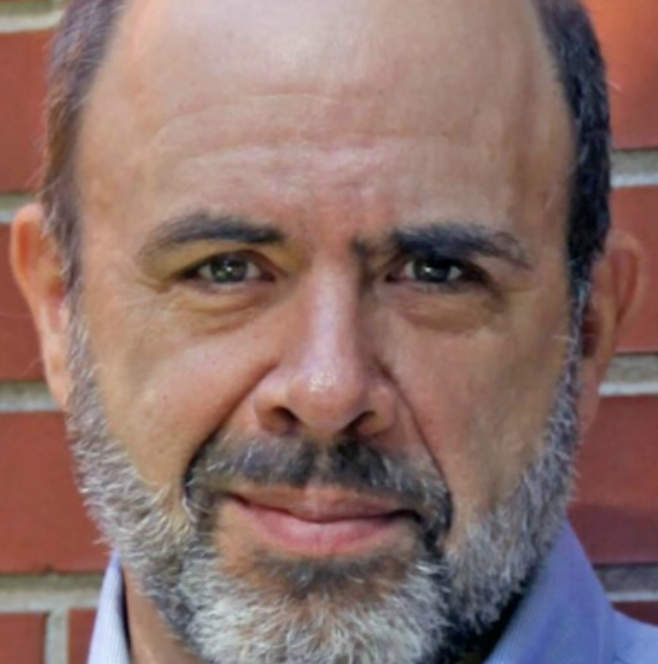 Peter is a three-time Pulitzer nominated reporter covering environmental issues through his first-of-its-kind digital publication The Water Front. He's won an array of Associated Press, UPI, and Society of Professional Journalist awards. His reporting on environmental issues continues to be featured in prominent New York publications and is available on FingerLakes1.com through an exclusive content partnership. Have a question or lead? Send it to [email protected].