A recent lawsuit filed in Illinois is accusing The Sazerac Company, the producer of Fireball Cinnamon Whisky, of misleading consumers by selling a malt beverage under the same brand name that does not contain any whisky. The lawsuit, filed by Anna Marquez on Jan 7, claims that the company manufactured, marketed and sold a nearly identical 3.4-oz bottle of Fireball Cinnamon malt beverage that is flavored to taste like the company's Fireball Cinnamon Whisky product, but does not contain any actual whisky. The product has been sold at thousands of stores including grocery stores, big box retailers, gas stations and convenience stores across the U.S.
According to the lawsuit, the company made the label of the malt beverage almost identical to its Fireball Cinnamon Whisky product, leading consumers to believe that it contains whisky. The suit also states that although federal and state regulations allow the product's use of the distilled spirit brand name of Fireball, they prohibit the overall misleading impression created as to the "Fireball Cinnamon" version. The suit claims that since the label misleads consumers into believing it is or contains distilled spirits, the company is also able to sell the product at a premium price, $0.99 for 50 mL.
Spencer Sheehan, a lawyer with Sheehan & Associates, P.C, who is handling the case, said "People associate the Fireball Cinnamon with whisky… by selling [a] Fireball Cinnamon product that is a malt-based beverage with a drop of whiskey flavor, that's deceptive". He also argued that a lot of people aren't even aware that certain convenience stores or gas stations aren't allowed to sell liquor, and they're not going to ask the clerk at the store if there's a change in the alcohol beverage control laws to authorize this.
The suit also claims that in small print on the bottle, the label reads "With Natural Whisky & Other Flavors." As a result, consumers will assume the product is a malt beverage with added natural whisky and other flavors. However, the suit argues that the label should have read "With Natural Whisky Flavors & Other Flavors" to make it clear that the product does not contain actual whisky.
Sheehan is hoping that the company will differentiate these two products so consumers will know that although they are buying a Fireball product, it may not be whisky. He also hopes that consumers who purchased the product will eventually be compensated. "We believe that consumers were misled and there has got to be a way to make that fair… because people paid money for it," he said.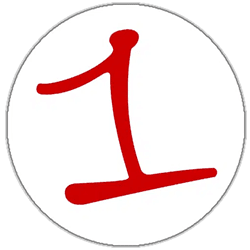 FingerLakes1.com is the region's leading all-digital news publication. The company was founded in 1998 and has been keeping residents informed for more than two decades. Have a lead? Send it to [email protected]