New York regulators continue to shrug off mounting evidence that effluent and sewage sludge from municipal wastewater treatment plants tend to be contaminated with toxic PFAS compounds.
More than 600 plants discharge the effluent into the state's public waterways, and their residual human waste sludge is often spread on crop fields or mixed with compost — never with any check for PFAS.
Until recently, New York's see-no-evil approach was typical nationwide.
But after cows fed on hay from sludge-spread fields in Maine produced milk that was too tainted to drink, that state outlawed spreading of municipal sludge. Several Maine farms saddled with PFAS-poisoned milk have been ruined financially.
"We cannot ignore this contamination in the vain hope that it will just go away," said Maine Rep. Bill Pluecker, sponsor of the 2022 bill that banned field spreading.
After Canadians caught wind of the fact that Maine, New York, Vermont, New Hampshire and Massachusetts were all exporting human waste sludge for use on fields in Quebec, they sounded alarms. Last week groups of Canadian chemists, veterinarians and agronomists called on their government to ban imports from the U.S. of municipal sludge, or what government officials call "biosolids." The Canadian professionals also urged the public to stop applying sewage sludge to fields and mixing it with compost.
Also last week, the U.S. Environmental Protection Agency urged states to begin testing both effluent and municipal sewage sludge for PFAS, shorthand for a family of common man-made chemicals that have been linked to cancer, liver damage and other health risks.
Although New York has not yet taken those recommended steps, it has moved to protect public drinking water by setting or proposing limits for roughly two dozen PFAS chemicals in tap water.
Five years ago, the state Department of Environmental Conservation conducted spot-checks for PFAS in leachate from several landfills and in sewage sludge from eight municipal wastewater plants. Although those 2017 tests showed significant PFAS contamination, state officials made no move to require more widespread testing.
In August, state Sen. Rachel May (D-Syracuse) and Assembly member Anna Kelles (D-Ithaca) proposed legislation that would require publicly owned wastewater plants to test their discharges for PFAS chemicals. Several of those plants accept landfill leachate that is known to be highly contaminated with PFAS.
So far no bills have been filed to address PFAS in municipal sewage sludge that is spread on fields across the Finger Lakes and throughout the state.
Even identifying which fields have been covered with municipal sludge is an arduous task. While Maine has developed an interactive map of fields where municipal sewage sludge has been applied, New York obliges its residents to hunt for the similar data on a DEC website that features an outdated and inefficient search function.
The relative inaccessibility of data has practical consequences.
For example, if a Finger Lakes resident of buys corn or brussels sprouts at a local farm stand, that shopper has no practical way of knowing whether their vegetables were grown on a field spread with municipal sewage (the region has several).
If that farm stand shopper cared to learn more, the DEC offers a "biosolids" fact sheet on its website that was written 20 years ago — before public consciousness of the dangers of PFAS.
Seven years ago, the agency surveyed New York's 612 POTWs (publicly-owned wastewater plants), which process the contents of flushed toilets and other waste steams, occasionally including landfill leachate. Plants responding to the survey represented 99.7 percent of the effluent flows into state waterways.
Those POTWs generated a total of 374,110 dry tons of leftover sewage sludge, or biosolids. More than two-thirds of that sludge was sent to landfills (68 percent), while 16 percent was incinerated. Almost all of the remainder (16 percent) went to what the DEC euphemistically labels "beneficial use," primarily land spreading or compost mixing.
The 90 POTWs that dispose of their "biosolids" through the "beneficial uses" of land spreading and composting must obtain a state solid waste permit.
DEC records show that the vast majority of them send their biosolids one of three facilities:
— The Grasslands composting facility in Franklin County near the Canadian border, about 50 miles southwest of Montreal, serves 34 New York POTWs. It is owned by New England Waste Services of Maine, a unit of Casella Waste Systems Inc. of Rutland, VT.
— The Rockland County composting facility near the Pennsylvania border, 40 miles northwest of New York City, serves 33 POTWs. It is owned by the Rockland County Solid Waste Management Authority.
— The Leo Dickson and Sons Inc. field-spreading facility in the Steuben County hamlet of Thurston, roughly midway between Corning and Bath, serves at least 28 POTWs, including six in Pennsylvania.
In July, Dickson-related companies sold or leased 2,789 acres to a unit of Casella.
Those transactions had been "held up for a time" as the Dicksons sold their farm animals and dissolved their CAFO (concentrated animal feeding operation) permit, according to a June 8 email from Casella's Patrick Ellis to the DEC.
"We are very near the finish line," Ellis wrote of the pending lease and purchase agreements. "We will be filing the application to transfer the (solid waste) permit from Leo Dickson & Sons to Casella."
Casella later requested permission to consolidate reporting on more than 100 Dickson fields it now controls and to add another source of biosolids to Dickson's approved list.
The long-time owners of the Steuben land spreading facility have been casual about following the requirements of their solid waste permit, as reflected in an August 16 notice of violation letter from the DEC.
That notice reported that the facility failed to file required weekly field spreading reports for 22 weeks this year. It also failed to pay the agency for its on-site monitor, as required. And it had accepted biosolids from an unauthorized source listed as "Groton," possibly the POTW in the hamlet 15 miles northeast of Ithaca.
The DEC didn't immediately impose a fine, but it said that continued failure to comply could result in penalties up to $7,500 per violation.
Meanwhile, before the permit can be transferred, three ponds that contain liquid waste must be emptied, closed and inspected, according to a Nov. 16 email from the DEC's Mackenzie Osypian obtained through a Freedom of Information request. Wastes removed from the ponds must be documented as either spread on fields or transfered to an authorized site.
At least one of the sites the Dicksons have listed as an approved source of biosolids, the Village of Bath POTW, is a potential source PFAS contamination from landfill leachate.
The Bath facility receives effluent from a Steuben County "leachate treatment facility" that accepts effluent from Seneca Meadows, the state's largest landfill. The leachate treatment facility does not remove PFAS, Earthjustice has reported.
The DEC-ordered tests for PFAS in landfill leachates in 2017 revealed contamination levels many hundreds of times higher that state thresholds for mandatory remediation of drinking water (10 parts per trillion for the chemicals PFOA and PFOS).
The PFOA level in leachate from Seneca Meadows was reported to be 4,160 ppt. A test of that landfill's leachate concentrate found the PFBS concentration to be 15,200 ppt.
The DEC's 2017 tests of biosolids and/or compost from POTWs in eight small towns also found elevated levels of PFAS.
None of those eight facilities — Delaware County, Watertown, Waterville, Chenango, Madison County, Manchester, Lockport, Newfane — were listed by Leo Dickson and Sons as an approved source of biosolids. That means none of the Dickson sources of biosolids were checked for PFAS in 2017.
---
---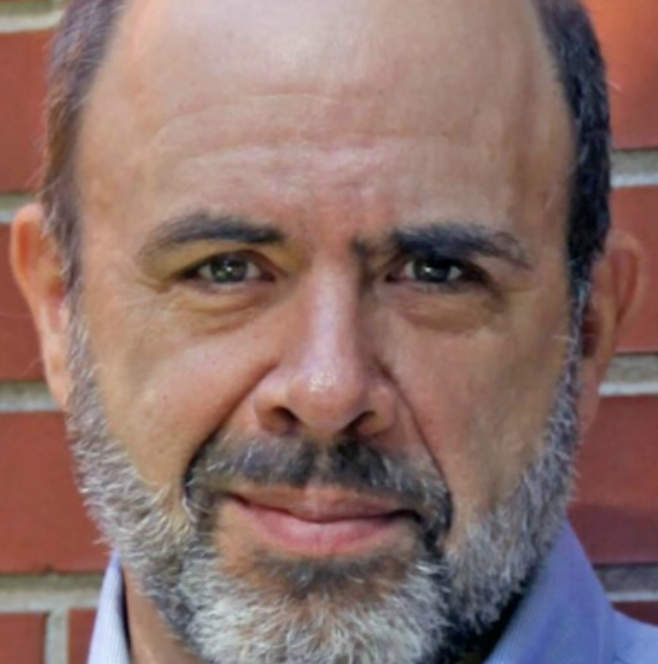 Peter is a three-time Pulitzer nominated reporter covering environmental issues through his first-of-its-kind digital publication The Water Front. He's won an array of Associated Press, UPI, and Society of Professional Journalist awards. His reporting on environmental issues continues to be featured in prominent New York publications and is available on FingerLakes1.com through an exclusive content partnership. Have a question or lead? Send it to [email protected].