The attorney for some of those facing charges in the 'criminal conspiracy' being prosecuted out of Yates County Court says the case involving Fat Daddy's is anything but a slam dunk.
Altogether seven people face charges after sticker shop raids earlier this year. In March Fat Daddy's locations in Yates, Monroe, and Schuyler counties were raided. The businesses, and thereby, operators of them stand accused of selling marijuana in exchange for stickers.
Matt Buzzetti with Buzzetti Law Offices is representing them. The charges range from simple possession, to enterprise corruption, to tax fraud, and criminal possession of a record. There's also some theft and weapons charges involved.
"It looks like the theory of the prosecution is all of these individuals all banded together and opened up these stores as some sort of criminal undertaking which I don't know how anybody can see it that way," Bozzetti told WENY-TV.
The assertion by prosecutors, including Yates District Attorney Todd Casella, is that gifting marijuana in exchange for purchasing stickers is illegal. Another way of viewing it, from the state's perspective, is that selling marijuana without a license issued by the state's Control Board is illegal.
Lawmakers like Senator Tom O'Mara and Assemblyman Phil Palmesano say it's not that black-and-white.
"There's a large issue of whether what these individuals are doing is legal or illegal. I think it tailors more on the side that it is legal," Buzzetti added. "That's something that was left out, maybe on purpose, by the legislature."
It's a loophole. One that businesses have been taking advantage of across the Finger Lakes and Southern Tier.
Parmesan says he introduced a bill last year to address it. That bill was introduced last year, so it's not new. But in his view, the state needs to do more than send out cease-and-desist letters to those who are running these marijuana sticker shops.
"Myself and Senator O'Mara introduced legislation during session last year because we were hearing about problems with these sticker stores popping up all over in our districts in the Fingerlakes and Southern Tier area. We know the problem with it is with the laws that were put on the books. There's nothing addressing gifting," Palmesano told WENY-TV.
He maintains that decriminalizing marijuana was the first step in this direction.
"Making this legal in the first place in my perspective was a big mistake, which has created this problem. Eventually, we will see more and more of it."
That bill he introduced last year would make it a felony to sell or gift marijuana without proper licenses. At this point though, there's nothing like that on the books in New York. Just a loophole that could continue to be leveraged as prosecutors try to sort it out.
---
---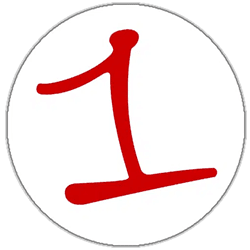 FingerLakes1.com is the region's leading all-digital news publication. The company was founded in 1998 and has been keeping residents informed for more than two decades. Have a lead? Send it to [email protected].