Shares of Greenidge Generation LLC have plunged nearly 30 percent following the sudden resignation of its CEO late Friday, prompting shareholder message boards to light up with anger, frustration and talk of impending bankruptcy.
After closing at an all-time low of $1.74 Friday, the Bitcoin mining company's common stock (NASDAQ:GREE) fell to $1.32 Monday. The shares continued in near free fall this morning, dipping to $1.20 at 11:30 a.m. before ticking up slightly.
The unprecedented collapse followed the company's announcement Friday evening that Jeff Kirt would be replaced as CEO the following day by a Canadian forest products executive with no apparent experience in Bitcoin mining or power generation.
On internet message boards, common shareholders and others have expressed a range of emotions.
"This one (GREE) is done, suddn departure of CEO and new Execs with no crypto or power background. Spells bankruptcy coming," read one comment Monday afternoon on Stocktwits.
Neither Dale Irwin, Greenidge's president, nor the company's media contact email immediately responded to emailed questions this morning.
For weeks, the company has been struggling to cover heavy debt payments at a time when its energy costs have soared and Bitcoin has lost half its value since late April.
Meanwhile, Greenidge's Dresden power plant is mired in a series environmental controversies.
The state declined to renew its air emissions permit in June, and its water discharge permit expired Sept. 30. The plant recently missed its deadline to install federally required fish screens on its coolant water intake pipe, and it is seeking to renew a waiver on state rules related to is massive warm water discharges.
A pair of executives from Millar Western Forest Products is set to tackle those and other challenges. Atlas Holding LLC, a Connecticut-based private equity group, controls both Greenidge and Millar.
In its statement Friday, the company said Kirt was being replaced by David Anderson, Millar's president and CEO. Scott MacKenzie, Millar's vice president for corporate development, becomes Greenidge's new "chief strategy officer." If either has experience in cryptocurrency or power generation, Greenidge's announcement did not cite it.
The company said a major portion of their compensation would be paid in the form of options on Greenidge common shares: 1.85 million for Anderson and 1.22 million for MacKenzie. Between Friday's announcement and Monday's market close, the nominal value of Anderson's options fell from $3.22 million to $2.45 million, while MacKenzie's fell from $2.13 million to $1.62 million — with further declines likely based on trading today.
Although Greenidge issued Class A non-voting common stock to the public when it went public through a reverse merger in 2021, Atlas controls the company through Class B voting shares.
Several who posted comments on the Stocktwits message board made a reference to potential bankruptcy. As the common stock was sinking yesterday morning, one wrote: "$GREE bankruptcy? Scam of the century."
After the market closed yesterday, another post said: "$GREE $500 pre-merger. BK next"
That comment referred to rosy forecasts for the Greenidge stock before it went public. BK may refer to bankruptcy.
Last year, optimists predicted the company's market capital (share price multiplied by common shares outstanding) was likely to pass $2 billion. It stands at about one-fortieth of that today.
This morning, one apparent optimist wrote:
"$GREE 2.5 billion market cap to 45 million cap, and not a single thing has changed other than they are creating 5 times more BTC a month than they did at 2.2 billion cap"
But several things have changed, including the major decline in the value of one Bitcoin and the surge in the market cost of the natural gas that fuels the Greenidge plant that mines Bitcoin. Plus, Greenidge borrowed heavily at high interest rates to buy thousands Bitcoin mining machines, saddling the company with big debt payments.
---
---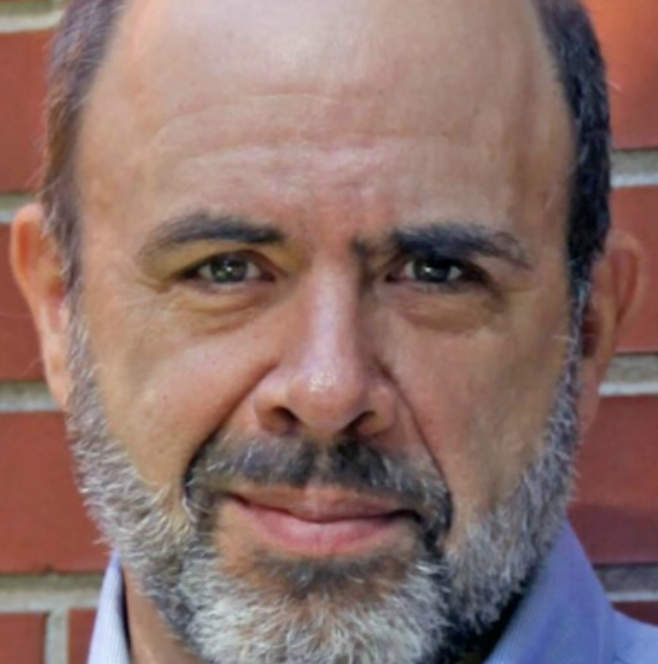 Peter is a three-time Pulitzer nominated reporter covering environmental issues through his first-of-its-kind digital publication The Water Front. He's won an array of Associated Press, UPI, and Society of Professional Journalist awards. His reporting on environmental issues continues to be featured in prominent New York publications and is available on FingerLakes1.com through an exclusive content partnership. Have a question or lead? Send it to [email protected].