Every ten years, following the completion of the national census, counties are required to examine their legislative districts and determine if any changes are needed to comply with constitutional requirements.
The Cayuga County Legislature with the assistance of the Board of Elections and the County Attorney's Office went through this process with a goal of achieving fair and equitable representation in light of the 2020 Census of Population.
On May 24, 2022, the Legislature adopted a local law that would create eleven (11) legislative districts in Cayuga County to replace the current fifteen (15) districts. The eleven districts as drawn are "as nearly equal in population as is practicable".  This will eliminate the need for weighted voting.  Under the current system, legislative districts are assigned different weights as a means of equalizing the differences in population between the districts.  If approved, the eleven districts will no longer need weighted voting.
The Local Law reads:
"This Legislature, having duly reviewed and considered these proposed District changes, further finds and determines that this reapportionment plan complies with state and federal constitutional requirements, as well as all applicable federal, state and local laws. Without limitation, the reapportionment plan uses and meets the requirements of the New York State Municipal Home Rule Law Section 10, and the constitutional protections afforded by law." 
The local law is subject to a mandatory referendum. This means that for this law to take affect it must be approved by the voters of Cayuga County. 
The proposed eleven districts are generally described as follows:
1st Legislative District: all of the Towns of Sterling, Victory, and Ira;
2nd Legislative District: all of the Towns of Conquest, Montezuma, Mentz, and Throop;
3rd Legislative District: all of the Towns of Cato and Brutus;
4th Legislative District: all of the Towns of Aurelius, Springport, and Fleming;
5th Legislative District: Towns of Sennett and Owasco;
6th Legislative District: Scipio, Ledyard, Genoa, and Locke;
7th Legislative District: all of the Towns of Niles, Venice, Moravia, Sempronius, and Summerhill;
8th Legislative District: Northwest Quadrant of the City of Auburn;
9th Legislative District: Northeast Quadrant of the City of Auburn;
10th Legislative District: Southeast Quadrant of the City of Auburn;
11th Legislative District: Southwest Quadrant of the City of Auburn.
The proposition appearing on the November, 2022 ballot will read:
Shall a local law which would "PROVIDE FOR ELEVEN (11) COUNTY LEGISLATIVE DISTRICTS, APPORTION THE LEGISLATIVE BODY OF THE COUNTY OF CAYUGA, AND REPEAL LOCAL LAW NO. 4 FOR THE YEAR 1992 WHICH PROVIDED FOR FIFTEEN (15) COUNTY LEGISLATIVE DISTRICTS" be approved?
If approved, the 11 legislative districts will be in effect for the next election of county legislators to take place in November, 2023, and the legislators in the new districts will take office on January 1, 2024 for four-year terms.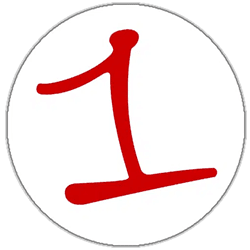 FingerLakes1.com is the region's leading all-digital news publication. The company was founded in 1998 and has been keeping residents informed for more than two decades. Have a lead? Send it to [email protected]