For more than five years, Greenidge Generation has skirted a federal law that requires power plants to install screens on their cooling water intake pipes to protect aquatic life.
Now the company has fallen far behind in its bid to meet the state's Oct. 1 deadline to finally install them, according to documents and interviews.
But failure to comply on time will not necessarily derail Greenidge's plans to continue operating — and expanding — its Bitcoin mining operation at the plant because the state Department of Environmental Conservation routinely grants permit extensions.
Even when the DEC denied the company's bid to renew its long-expired air permit on June 30, the company said: "We can continue running uninterrupted under our existing Title V Air Permit, which is still in effect, for as long as it takes to successfully challenge this arbitrary and capricious decision."
Likewise, Greenidge's state permits to withdraw water from and discharge water into Seneca Lake are eligible to be administratively extended. Those five-year permits granted in 2017, which require installation of the intake pipe screens, are set to expire Sept. 30.
Failure to meet that deadline should carry severe consequences, said Judith Enck, a former regional head of the federal Environmental Protection Agency.
"Five years is long enough. The EPA or the DEC should suspend (Greenidge's) operating permit," Enck said. "They never should have been given the five-year extension in the first place."
The 2014 federal rule aimed at regulating coolant water intakes was highly controversial, and it allowed state regulators broad leeway in applying it. The DEC opted to grant Greenidge an extended grace period to complete a multi-million-dollar solution.
The company's installation plans involve a number of challenging steps, according to a permit application filed in March. They show Greenidge seeks permission to:
— Reinforce a structurally unsound trestle supporting the intake pipe that extends about 700 feet into Seneca Lake. Three dozen metal supports will be added to share the load now borne by deteriorating 70-year-old wooden pilings.
— Dredge an area about three times the size of tennis court (82-by-95 feet) to a depth of up to six feet at the end of the intake pipe. The water there is now too shallow — about 12 feet — to accommodate the massive wedge wire screen assembly without dredging.
— Install two temporary water intake pipes to supply the plant machinery coolant water during the installation of the screen assembly. That will require dredging highly contaminated sediment from a smaller area (15-by-30 feet). Mercury levels found in that sediment were measured at 14 times the threshold for a classification the DEC treats as "acutely toxic to aquatic biota." Levels of lead, pesticides and PCBs in that sediment fell within a lower contamination class described as "chronic toxicity to aquatic life."
Greenidge's application for the screen installation permit, obtained under the Freedom of Information Law, was filed jointly with DEC and the U.S. Army Corps of Engineers.
A public comment period of at least 15 days is required before that permit can be awarded. The DEC said Friday that the company's application was still incomplete.
That leaves the company a small window of less than eight weeks to obtain the permit and complete the complex work.
It's behind schedule.
Greenidge said in March that it planned to finish pile driving the metal supports for the main intake pipe during a two-week period "in early July."
While the application projects sound levels for that operation to reach 76 decibels in nearby neighborhoods, Dresden residents said Monday that they had yet to hear the predicted cacophony.
Assemblymember Anna Kelles (D-Ithaca) said the evidence "guarantees that they're going to miss the (screen installation) deadline.
"This will create another zombie permit scenario just like the air permit that dragged on for months before they made a final determination," she added.
Kelles is the sponsor of a bill (A07389)— passed by both the state Senate and Assembly — that would prevent others from following Greenidge's Bitcoin business model. It would impose a two-year moratorium on permits granted to restart fossil fuel power plants to power certain cryptocurrency operations. Gov. Kathy Hochul has yet to sign or veto the bill and has until December to choose.
Hochul's acceptance of substantial campaign contributions from cryptocurrency interests has raised questions from some about the politics behind DEC's unusual treatment of Greenidge.
The agency twice delayed its own self-imposed deadline to rule on whether to renew or deny the Greenidge air permit that expired last September. The second postponement pushed the decision two days past Hochul's June 28 Democratic primary, which she easily won.
The final decision to deny the air permit has not been nearly so disruptive to Greenidge's Bitcoin operation as many environmental activists had expected.
In fact, the company's stock has jumped 50 percent since the day the denial was announced.
And in its most recent quarterly report filed with the Securities and Exchange Commission, the company said it had ordered 29,600 new Bitcoin mining machines that it expected to receive this year to supplement the 19,400 machines it had been operating — in Dresden and a new plant in South Carolina — as of March 31.
On July 28, Greenidge formally requested an adjudicatory hearing before a DEC administrative law judge in a bid to establish that DEC's denial of a new air permit for the Dresden plant was "legally and factually flawed."
A DEC statement to WaterFront Aug. 3 implies that the agency has granted that request. "The matter was referred to the DEC's Office of Hearings and Mediation Services to begin the hearings process," the statement said. "DEC cannot comment on this pending adjudicatory hearing."
Kelles said that paves the way for open-ended delay without any restriction on Greenidge's Bitcoin mining.
"That adjudicatory process could go on for years within the DEC, while Greenidge continues its Bitcoin business as usual, including expansion," she said.
If the Hochul Administration is treating Greenidge with leniency, it is merely following the example set by former Gov. Andrew Cuomo.
After acquiring the mothballed plant in 2014, the Connecticut-based private equity group Atlas Holdings lobbied the Cuomo Administration for relaxed regulation. It won major cost-saving concessions.
For example, the DEC under Cuomo summarily ruled that restarting the plant "will not have an adverse environmental impact." That action allowed it to waive an environmental impact statement (EIS) that would have required public involvement.
Then the agency side-stepped a 2011 state policy that had established "closed-cycle cooling as the performance goal for all new and repowered industrial facilities in New York" by allowing the plant to keep its highly inefficient once-through cooling system. Closed-cycle systems that recycle coolant water require 90-95 percent less water than once-through systems.
In a 2011 policy memo, the DEC noted that industrial water intake systems statewide "result in over 17 billion fish of all life stages (eggs, larvae, juveniles and adults) being entrained or impinged annually.
"Fish can suffer from lethally high water temperatures, contact with screens, impellers or heat-exchangers or exposure to chemicals used to maintain heat-exchanger cleanliness."
When it finally issued water permits months after the 2017 restart, DEC allowed the Greenidge plant to withdraw up to 139 million gallons of water a day and to discharge it — unrecycled — into a Seneca Lake tributary at temperatures up to 108 degrees.
The plant's actual discharges aren't that hot. They tended to range from 80 to 100 degrees in August 2020, according to samples taken for Committee to Preserve the Finger Lakes. But Greenidge has yet to release a required study of the thermal effects its warmed waters have on aquatic life in and around Dresden Bay.
According to the 2017 water discharge permit, the "best technology available" to the plant was once-though cooling coupled with variable speed drive pumps and wedge wire screens.
The pumps were installed in 2019, leaving the more challenging wedge wire screens installation on the to-do list.
Last month BIDCO Marine Group, a Greenidge contractor, began assembling barge parts and other industrial equipment at a DEC-operated boat launch at Severne Point. Use of the site on the west side of Seneca Lake (about seven miles south of Dresden) is normally restricted to boat launching and fishing from shore.
After the DEC was flooded with questions on why its boat launch site was filling up with industrial equipment, the agency ordered BIDCO to remove it.
The wedge wire screen assembly will need to be transported by barge to the end of the plant's water intake pipe. But it is not yet clear what alternate staging area BIDCO and Greenidge will select.
Dale Irwin, the plant manager and president of Greenidge Generation, did not respond to emailed questions about plans to install the fish screens.
In response to a Freedom of Information request from WaterFront, the DEC produced documents detailing those plans, including the results of tests on samples of the sediment that will be removed in the dredging.
Test results showed that the most of the sediment samples had little or no contamination from a spectrum of toxic substances. However, the sample laced with mercury — at 23.8 milligrams per kilogram — meant some sediment would require special treatment.
In its application, the company states:
"Greenidge plans to containerize all dredged sediments for on shore disposal at a properly licensed disposal location, perhaps including the adjacent Lockwood Hills Landfill, or another approved and properly licensed disposal facility."
---
---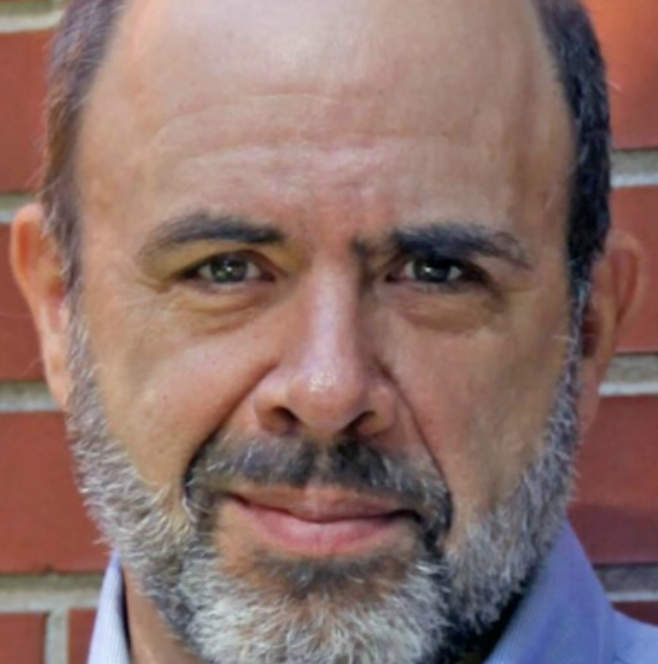 Peter is a three-time Pulitzer nominated reporter covering environmental issues through his first-of-its-kind digital publication The Water Front. He's won an array of Associated Press, UPI, and Society of Professional Journalist awards. His reporting on environmental issues continues to be featured in prominent New York publications and is available on FingerLakes1.com through an exclusive content partnership. Have a question or lead? Send it to [email protected].