The U.S. Justice Department is investigating after a mass shooting on Saturday in the city of Buffalo. It happened on Jefferson Avenue, where 10 people were shot dead — and three others wounded by an 18-year-old gunman.
The attack is being described as a hate crime and act of racially motivated violent extremism, according to federal investigators.
The gunman, who shared a 180-page manifesto, which was uncovered hours after the attack online — was identified as 18-year-old Payton Gendron, of Conklin, New York. In the manifesto, he took credit for the attack — laying out how it would occur in horrific detail.
Law enforcement officials wouldn't validate the legitimacy of the documents, but the detail left little doubt, according to senior law enforcement officials, who spoke with the New York Times after the attack. Local media in the Buffalo-area also reviewed those documents — indicating that the writer plotted the attack down to the minute. It included diagrams, path through the store, and reason for choosing that Tops location because of its zip code and high percentage of Black people.
"There are certain pieces of evidence that we have ascertained in the course of this investigation that indicate some racial animosity," Erie County District Attorney John Flynn said. "I'm not going to specifically talk about or elaborate on what exactly they are right now."
Adding to the certainty around those documents, Alexander Rosenberg, a deputy regional director for the Anti-Defamation League said their organization is still sifting through it, but some things were clear.
"Greatly anti-Semitic, greatly racist against people of color, white supremacist, radicalized in all the ways we can think of," he told WIVB. "One-hundred and eighty pages, I want to repeat, of this."
Gendron reportedly said inside the manifesto that he supported "those that wish for a future for white children and the existence of our people." He pleaded not guilty in that court appearance.
Governor Kathy Hochul issued a couple statements in the hours after the attack. "That's what white supremacist terrorism is all about — that's what we witnessed here today," she said. "It has to end right here. That is our message. We will continue to work at the federal, state and local level with our community partners to identify these messages as soon as they arise on social media. That is our best defense right now, as well as the legal system and the prosecution. And it is my sincere hope that this individual, this white supremacist who just perpetrated a hate crime on an innocent community, will spend the rest of his days behind bars. and heaven help him in the next world as well."
Live-streamed terror: Twitch deletes video after attacker goes live and Tops responds with statement
Twitch deleted the video of the attack after it occurred, but it didn't change the outcome. Thousands likely watched the attack play out in real-time, as law enforcement officials scrambled to respond.
"We are devastated to hear about the shooting that took place this afternoon in Buffalo, New York. Our hearts go out to the community impacted by this tragedy. Twitch has a zero-tolerance policy against violence of any kind and works swiftly to respond to all incidents. The user has been indefinitely suspended from our service, and we are taking all appropriate action, including monitoring for any accounts rebroadcasting this content," Twitch said in a statement.
Tops Friendly Markets shared a similar sentiment following the attack — noting it would cooperate with authorities to the fullest.
"We are shocked and deeply saddened by this densely act of violence and our thoughts and prayers are with the victims and their families," Tops said in a statement. "Our top priority remains the health and well-being of our associates and customers. We appreciate the quick response of local law enforcement and are providing all available resources to assist authorities in the ongoing investigation."
Law enforcement officials, investigators surround shooters home
Little is known about the shooter beyond the alleged manifesto online. The 18-year-old opened fire, killing innocent people — and hours after the attack — law enforcement surrounded his home in Conklin, New York.
Conklin is located near Binghamton, New York. According to local reports, the 18-year-old lived with his parents.
That part of the investigation — like the rest — is now being led by federal investigators — as federal charges are expected to follow.
Related: More coverage from Buffalo and beyond
Saturday press conference: Law enforcement officials give first update after deadly mass shooting
This is a developing story. Check back for updates as they're made available.
Lamont Thomas and his 8yo daughter, Londin, survived the Buffalo Tops Supermarket shooting. Hear the terrifying details of how they escaped….@news10nbc pic.twitter.com/lPfhPtPQiA

— Stephanie Duprey (@WHEC_SDuprey) May 15, 2022
Pearly Young, 77, was killed today in #Buffalo shopping for groceries.

For 25 years she ran a pantry where every Saturday she fed people in Central Park. Every. Saturday.
She loved singing, dancing, & being with family.

She was mother, grandma, & missionary. Gone too soon ? pic.twitter.com/dQ5X9KBJCQ

— Madison Carter (@madisonlcarter) May 15, 2022
Community members, lighting candles and playing music during a vigil tonight at the Tops Supermarket where 13 were shot. 10 dead, and three in the hospital. @news10nbc pic.twitter.com/HUfTHkNk2w

— Stephanie Duprey (@WHEC_SDuprey) May 15, 2022
Extremely hard to express the emotions right now. Absolutely heartbroken for the victims and their families, and for the City of Buffalo.

— Josh Allen (@JoshAllenQB) May 14, 2022
Praying for and with our Buffalo community. Our hearts are with the victims, their families and friends.

— Buffalo Bills (@BuffaloBills) May 14, 2022
All the victims should be remembered. I have learned that the retired Buffalo Police officer/Tops Markets security guard who was killed is Aaron Salter. A former BPD lieutenant tells me Salter was a great man who invented an engine that runs off the water. @news4buffalo

— Jeff Preval (@JeffPrevalTV) May 15, 2022
The vigil is planned for 9 a.m. near the store and will include members of Voice Buffalo, Stop the Violence Coalition, Buffalo Peacemakers and others. Other services, as well as live streamed option are available throughout the day. https://t.co/rjeXyqFSm2

— WGRZ (@WGRZ) May 15, 2022
Aaron Salter Jr., a 30-year veteran of the Buffalo Police Department, was gunned down while trying to stop a white-supremacist shooter at a Tops supermarket. https://t.co/DsKwRa3HBH

— The Daily Beast (@thedailybeast) May 15, 2022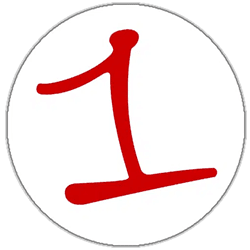 FingerLakes1.com is the region's leading all-digital news publication. The company was founded in 1998 and has been keeping residents informed for more than two decades. Have a lead? Send it to [email protected]