Social Security has seen a lot of changes for the year 2022, including major increases in payment amounts.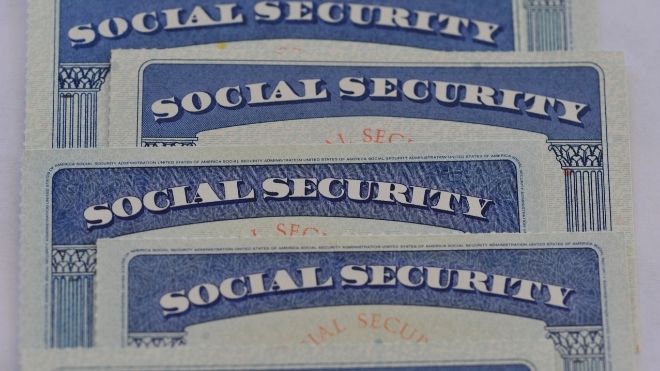 The COLA increase didn't just go through for retirees, but also beneficiaries with SSDI and SSI.
When your birthday is and what type of benefit you collect will impact your payment date.
Social Security
Social Security payments are sent on the second, third, and fourth Wednesday of each month.
The Wednesday you receive yours depends on when your birthday lands.
If your birthday in the first through the tenth, you can expect your payment on the second Wednesday of every month.
For those with birthdays on the 11th through the 20th, your checks will go out on the third Wednesday each month.
Anyone with birthdays between the 21st and 31st will get their payment on the fourth Wednesday of each month.
SSDI, Social Security Disability Insurance
SSDI benefits follow a similar schedule to Social Security payments if you claimed them after 1997.
If you began receiving your SSDI before 1997, your payments are on the third of each month.
If the third falls on a weekend or holiday, then you'll get them the business day prior.
Birthdate does not matter if your claim is from before 1997, but does matter if it's from after 1997.
SSI, Supplemental Security Income
SSDI and SSI benefits made prior to 1997 run on a similar schedule.
SSI payments go out on the first of each month, not the third.
Birthdays do not matter for SSI.
Payment schedule for Social Security and SSDI
January 2022
Second Wednesday: January 12
Third Wednesday: January 19
Fourth Wednesday: January 26
February 2022
Second Wednesday: February 9
Third Wednesday: February 16
Fourth Wednesday: February 23
March 2022
Second Wednesday: March 9
Third Wednesday: March 16
Fourth Wednesday: March 23
April 2022
Second Wednesday: April 13
Third Wednesday: April 20
Fourth Wednesday: April 27
May 2022
Second Wednesday: May 11
Third Wednesday: May 18
Fourth Wednesday: May 25
June 2022
Second Wednesday: June 8
Third Wednesday: June 15
Fourth Wednesday: June 22
July 2022
Second Wednesday: July 13
Third Wednesday: July 20
Fourth Wednesday: July 27
August 2022
Second Wednesday: August 10
Third Wednesday: August 17
Fourth Wednesday: August 24
September 2022
Second Wednesday: September 14
Third Wednesday: September 21
Fourth Wednesday: September 28
October 2022
Second Wednesday: October 12
Third Wednesday: October 19
Fourth Wednesday: October 26
November 2022
Second Wednesday: November 9
Third Wednesday: November 16
Fourth Wednesday: November 23
December 2022
Second Wednesday: December 14
Third Wednesday: December 21
Fourth Wednesday: December 28
SSDI benefit schedule for claims prior to 1997
January 3
February 3
March 3
April 1
May 3
June 3
July 1
August 3
September 2
October 3
November 3
December 2
SSI payment schedule
February 1
March 1
April 1
April 29
June 1
July 1
August 1
September 1
September 30
November 1
December 1
December 30