The Finger Lakes Community College Foundation awarded 139 students a total of $177,680 in scholarships funded by local families, business and organizations during 2021.
The Foundation manages more than 100 scholarship funds. Amounts vary from $400 to one-year of tuition, currently $4,968. Applications for 2022 scholarships open in mid-January at flcc.edu/scholarships.
All students who apply to FLCC by March 1 and submit a high school transcript are automatically considered for scholarships based on general criteria, such as a field of study. Students who apply after March 1 or may be eligible due to special criteria, such as status as a veteran or a family member of a veteran, should fill out the application.
The following new scholarships were added in 2021:
The Biddle/Merrill Veterans Scholarship was launched by Bud and Debbi Biddle and Gary and Sharron Merrill of Canandaigua to support a student who is a military veteran or a family member of a veteran. Bud and Gary are Navy and Army veterans, respectively.
The Olivia Lynn Calabrese Memorial Scholarship was created in memory of Olivia by her parents, Chris and Amy Calabrese, for a student pursuing an art degree. Amy is a former member of the FLCC Foundation Board of Directors.
The Geneva City School District Alumni Scholarship was created by FLCC Trustee Santa Abraham and her husband, Matt, to support graduates of the Geneva City School District who attend FLCC.
The Kathryn Kingsley Wunder Memorial Scholarship was created by Nicole Kingsley Brunner and her husband, Adam, in memory of her grandmother, Kathryn Kingsley Wunder. Kathryn began attending FLCC at age 40 while a single mother of six children. This scholarship recognizes a non-traditional student pursuing a nursing degree.
The Nancy Schopf Memorial Scholarship was created by the Seventh district of the Federated Garden Clubs of New York State in memory of member Nancy Schopf, to support a student majoring in horticulture.
The Niagara Label Graphic Arts Award was created by the Niagara Label Company for the winner of the annual wine label design competition.
The Bill White Memorial Scholarship was established by family and friends of the late Bill White, a manager of instructional technology at FLCC who died in a car accident in 2020. It is awarded to a student majoring in information technology.
Below are the 2021-22 recipients by county and town.
ALLEGANY
Belmont: Christian Stuck, Dr. A. John Walker Chorale Music Award; David Holmes, Dr. A. John Walker Chorale Music Award
BROOME
Endicott: Mary Mazzarese, Dr. Rebecca Burgess Memorial Scholarship
CATTARAUGUS
Great Valley: Clayton Rowland, Alton B. Corbit Memorial Scholarship
CAYUGA
Auburn: Jacob Stearns, Tom Albanese Memorial Scholarship
CHEMUNG
Van Etten: Laurin Hastings, AMVETS Post 332 Farmington, NY Scholarship
CLINTON
Plattsburgh: Victoria Aguilar, FLCC Foundation Scholarship
DUTCHESS
Beacon: Andrew Singh, Mark J. Prockton Memorial Scholarship
ERIE
Springville: Jaime Foster, Dick Russell Memorial Award
LIVINGSTON
Avon: Jennifer Clark, Carol Scharett Memorial Scholarship and The Fred and Mary Jennejahn Memorial Scholarship
Caledonia: Tanner Nothnagle, Dr. A. John Walker Chorale Music Award
MONROE
East Rochester: Laura Forero, Arianne van Tienhoven Tepper Award and Frances F. MacLeod Memorial Scholarship
Fairport: Patrick Williams, AVI Fresh, Inc. Hospitality Scholarship
Greece: Morgan Crimm, Thomas Topping Adult Returning Student Scholarship
Hilton: John Pfeffer, FLCC Conservation Faculty Scholarship; Keily Soto Santana, FLCC Foundation Scholarship and IBERO Hispanic Scholarship; Ryan Beutel, Nancy Schopf Memorial Scholarship
Honeoye Falls: Rachel Briffa, Alice C. Southgate Home Bureau Scholarship and Frances F. MacLeod Memorial Scholarship
Pittsford: Christian DiSpigna, Justin Christensen Memorial Scholarship; Georgia Bamford, Frances F. MacLeod Memorial Scholarship
Rochester: Alexis Drake-Alam, Found Word Scholarship and IDEA Scholarship; Angelica Acosta, Ann Hamilton Memorial Scholarship; Brianna McKnight, FLCC/Urban League of Rochester Scholarship; Elexana Cabrera, Farash First in Family Scholarship; Jalen Patterson, Student Access/McKenney Scholarship; Jasmine Smith, Faye Marie Jensen Memorial Scholarship; Jason Smith, Summers Family Completion Scholarship; Jonathan Landry, FLCC Horticulture Faculty Scholarship; Michael Solazzo, Garmezy & Murphy Viticulture Scholarship; Owen Infantino, Student Access/McKenney Scholarship; Robert Ellis, Jr., FLCC Foundation Scholarship; Sudeep Soni, Eugene B. Risser Technology Scholarship
Scottsville: Tieshawn Walker, FLCC Foundation Scholarship
Webster: Courtney Teeter, Dr. A. John Walker Chorale Music Award
NEW YORK CITY
Bronx: Gabriel Villar, FLCC Foundation Scholarship
Brooklyn: Amir Hasanov, Constellation Brands Viticultural Scholarship; Jakia Bell, AMVETS Post 332 Farmington, NY Scholarship and Biddle/Merrill Veterans Scholarship; Serena Stephen, Ann Hamilton Memorial Scholarship
Manhattan: Geoffrey Awinyo, George Floyd Memorial Scholarship
Queens: Andrew Shaw, AVI Fresh, Inc. Hospitality Scholarship
ONONDAGA
Baldwinsville: Nathan Durkin, Canandaigua National Bank & Trust Co. Excellence Scholarship
ONTARIO
Bloomfield: Eric Sandle, FLCC Foundation Scholarship; Regan Haran, Professor Wayne Williams Award in Honor of his Parents Ashley and Pauline Williams
Canandaigua: Aimeé Hawkins, T.F. Insalaco Award for Excellence in Painting and Niagara Label Graphic Arts Award; Alicia Nolan, ASL Scholarship and FLCC Honors Studies Scholarship; Alison Bateman, S&S Memorial Scholarship; Derek LaFlam, G.W. Lisk Co. Inc. Excellence Scholarship; Everett Hasselstrom, Charlotte Cowie Memorial Scholarship; Jeffrey Howard, Patricia Nettnin Memorial Scholarship; Kerry Clark, Collins "Connie" and Verna Carpenter Memorial Scholarship; Margaret Evarts, G.W. Lisk Co. Inc. Excellence Scholarship;
Mikayla Coleates, Ann Hamilton Memorial Scholarship; Russell Cammarata, Brian M. Kolb Leadership Award and Dr. A. John Walker Chorale Music Award; Ryan O'Shea, Summers Family Completion Scholarship; Susan Schmeer, AVI Fresh, Inc. Hospitality Scholarship; Victoria McClain, Dr. Barbara G. Risser Completion Scholarship
Clifton Springs: Gabrielle Steingraber, FLCC Newark Campus Center Scholarship; Shea Carr, Brooke Makowiec Memorial Award
Farmington: Anthony Rampulla, Ed & Gerry Cuony Scholarship; Cecelia Santell, Ed & Gerry Cuony Scholarship; Elli Williams, Reh Family Foundation Excellence Scholarship; Emma Wesley, Reh Family Foundation Scholarship and Robert Angell Imagine Scholarship; Jake Kofahl, Fraley Family Award; Matthew Butts, Frarey Family Scholarship; Ryan Westbrook, Reh Family Foundation Scholarship
Geneva: Aaron Brooks, Geneva City School District Alumni Scholarship; Analee Phillips, Michaels Family Memorial Scholarship; Angel Ochoa Palma, Eugene B. Risser Technology Scholarship; Chloe Cook, Joanne Glover Memorial Scholarship; Jania Harrison, Bowen Family Memorial Scholarship; Michael Hazzard, Jr., Bill Parham Memorial Scholarship and Ed Morrell Biology/Biotechnology Scholarship
Honeoye: Miyah Snell, SUNY Empire State Diversity Honors Scholarship
Manchester: Jena Caramazza, Awesome A's Scholarship
Naples: Mariah Clawson, Robert Angell Imagine Scholarship; Sara Weigert, Frances F. MacLeod Memorial Scholarship
Phelps: Anna Smith, Robert Angell Imagine Scholarship; Erik Verdehem, Francis Finnick Memorial Conservation Scholarship; Hayley Peisher, Ontario County Arts Council Mariner Family Scholarship; Katelyn Roland, Farash First in Family Scholarship
Shortsville: Sarah Trapp, Summers Family Completion Scholarship
Stanley: Allison Harford, G.W. Lisk Co. Inc. Excellence Scholarship; Benjamin Clovis, FLCC Board of Trustees Scholarship; Treyci Krenzer, Dr. Henry Buxbaum Memorial Award for Achievement and Promise in Fine Arts
Victor: Alfonso Montes, FAME Advanced Manufacturing Scholarship; Aliyah Sone, FLCC Foundation Scholarship; Alyssa Baird, Robert Angell Imagine Scholarship; Gabrielle Landry, Robert Angell Imagine Scholarship; Nicholas Ward, Reh Family Foundation Excellence Scholarship; Sophia Parshall, Donald and Jean Burgan Community Service Award and POW/MIA Award
OSWEGO
Parish: Rachael Miller, FLCC Honors Studies Freshman Scholarship
SENECA
Interlaken: Julia Diamond, Carl Krickmire Outstanding Theatre Student Award and John M. Meuser Memorial Scholarship; Kiersten Traver, Charlotte B. Munson Memorial Scholarship
Lodi: Sarah Farrow, Summers Family Completion Scholarship
Ovid: Mya McCathran, FLCC Foundation Scholarship; Sarah Wech, Ann Hamilton Memorial Scholarship
Romulus: Jeremiah Naused, Collins "Connie" and Verna Carpenter Memorial Scholarship; Rose-Darline Thermidor, Frances F. MacLeod Freshman Scholarship
Seneca Falls: David Thieringer, G.W. Lisk Co. Inc. Excellence Scholarship; Gianni Ha, Ann Hamilton Memorial Scholarship
Waterloo: Madison DeFrancesco, Thompson Health Nursing Scholarship; Mariah Russ, Bowen Family Scholarship
ST LAWRENCE
Winthrop: Samuel Lyon, Nancy Schopf Memorial Scholarship
STEUBEN
Cayuta: Samantha Dudgeon, CCFL Storefront Pioneers Scholarship and G.W. Lisk Co. Inc. Excellence Scholarship
Prattsburgh: Lydia Lenhard, FLCC Mathematics Department Award in Memory of Sherman Hunt; Samantha Peters, Mary E. Moynihan Memorial Scholarship
Savona: Kalyska Payne, Anthony Cecere Memorial Scholarship and John and Peggy Champaigne Achievement Award
TOMPKINS
Ithaca: Eric Ramsey, Bill White Memorial Scholarship
WAYNE
Byron: Rose Hubbard, Dr. Charles J. Meder Scholarship for the Arts and Olivia Lynn Calabrese Memorial Scholarship
Lyons: Danielle Pinckney, Garlock Sealing Technologies Scholarship and Wayne County Healthcare Scholarship; Jeffrey Young, Ann Hamilton Memorial Scholarship; Julia Kitajima Wayne County Healthcare Scholarship; Shantaye Burkholder, Jane Milne Mills Memorial Scholarship and Wayne County Healthcare Scholarship
Newark: Annie Ventura Quiroz, Collins "Connie" and Verna Carpenter Memorial Scholarship; Benjamin Cepulo, Robert Angell Imagine Scholarship; Susanna MacLaren, James P. Finkle Viticulture Scholarship
Ontario: Hannah Davis, Wayne County Healthcare Scholarship; Joshua Bryan, Collins "Connie" and Verna Carpenter Memorial Scholarship
Palmyra: Brian Tones, Garlock Sealing Technologies Scholarship; Hannah Snelling, Dr. Rebecca Burgess Memorial Scholarship and Sharon Nedrow ABE Scholarship; Irina Chebotareva, Mary E. Moynihan Memorial Scholarship and Wayne County Healthcare Scholarship; Mara Jankowski, Brenda S. Brockman Beck Memorial Scholarship; Samuel Wizeman, FLCC Alumni Association Excellence Scholarship; Victoria Dempsey, Shortsville Smokers Scholarship and Wayne County Healthcare Scholarship
Sodus Point: Cali Ellis, Wayne County Healthcare Scholarship
Walworth: Eliza Rexroad, FLCC Foundation Scholarship; Jessica Stein, Kathryn Kingsley Wunder Memorial Scholarship and Wayne County Healthcare Scholarship; Katherine Dwyer, John H. Brahm III Memorial Scholarship; Victoria Boulware, FLCC Nursing Alumni Legacy Scholarship
Williamson: Jordan Williams, G.W. Lisk Co. Inc. Excellence Scholarship and Murray F. Gardner Memorial Scholarship; Kelly Larock-Boyd, AMVETS Post 332 Farmington, NY Scholarship;
Pamela McCall, Canandaigua National Bank & Trust Co. Excellence Scholarship
YATES
Dresden: Martin Jenkins, Monty Stamp Memorial Scholarship
Dundee: Julian Heavner-Ortiz, FLCC Foundation Scholarship; Vivienne Dillon, FLCC Geneva Campus Center Scholarship and Mutual Hook & Ladder Scholarship
Middlesex: Megan Walker, Robert L. "Rodge" Case Award
Penn Yan: Brian Hollister, William D. Langston Memorial Scholarship; Vincent Nicosia, Sam Argetsinger Memorial Viticulture Scholarship
Rushville: Michael Hiller, Monty Stamp Memorial Scholarship
OUT OF STATE
South Carolina: Guinevere Youmans, Dr. Ina Sue Brown Memorial Scholarship
---
---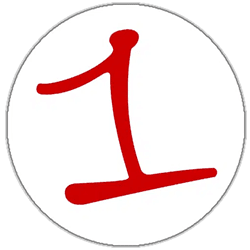 FingerLakes1.com is the region's leading all-digital news publication. The company was founded in 1998 and has been keeping residents informed for more than two decades. Have a lead? Send it to [email protected]