The last week has seen shifting guidance from New York State on the necessity of masks. When Governor Kathy Hochul reimposed the 'mandatory mask requirement' for all public, indoor spaces many thought that it was a swift return to Cuomo-era policies.
By the time that 'mandate' went into effect, and Governor Hochul was pressed on it by county leaders and reporters – things looked significantly different.
The confusion initially arose when Governor Hochul said that counties could choose whether to enforce the statewide 'mask mandate' or not. "I do hope that the businesses will enforce this," she said. "And individuals will understand how important it is. We have left it to counties to enforce, so counties can choose not to enforce. But we hope counties are enforcing."
That quote turned a trickle of announcements from county leaders into a wave with several in the Finger Lakes saying they would not enforce it.
By Tuesday morning, Livingston, Ontario, Orleans, Genesee, and Yates counties all said that they would not be enforcing the statewide measures announced last week by Governor Hochul. Instead, they would focus on vaccinating residents, COVID-19 testing, and contact tracing.
– Ontario County says it doesn't have the staff to enforce Hochul's mask mandate
– Yates County says health department will focus on other pandemic response efforts, not state mask policy
– Supervisors chair: Livingston County will not enforce Hochul mask mandate
– Steuben County officials: Mask mandate would be impossible to enforce in a meaningful way
Officials in Wayne County joined others saying the only place they have the ability to enforce a mask mandate is on county property.
[connatix-video-ad]
Even counties like Monroe, where the broad assumption was that the mandate would be enforced left major questions.
"Governor Houchul's announcement today is in line with the State of Emergency in effect here in Monroe County and reinforces what we've been urging residents to do as we've seen our hospitalization numbers increase – wear a mask when in indoor public spaces and get vaccinated," a joint statement from County Executive Adam Bello and Public Health Director Michael Mendoza said. "My office has been in contact with leaders in the business community, and we are prepared to provide any necessary support once we see the full details of these new measures. In the interim, we encourage residents to take advantage of the free rapid test kits that Monroe County is making available to ensure we are gathering safely this holiday season."
The message was not one of resounding support for Hochul's calls for enforcement at the county-level, which would require a diversion of county public health efforts from vaccinating, testing, and contact tracing- to enforcing and administering a complex masking requirement.
Onondaga County Executive Ryan McMahon says they will take an educational approach, and hopes that all businesses do their best to comply. It's going to be a slow approach, he said during a press conference. "Did we get enough time to do that," McMahon said. "No, we learned about it Friday at 10 o'clock when the press release went out."
He said businesses have decisions to make, but at this point, no fines or punishments will be handed out at the county-level. "You've heard me say for months, I question our ability to enforce," McMahon continued. "That's why we're taking an approach of educating businesses and what they can do and hoping for partnership."
McMahon also addressed the issue of industries that feel they are being punished for spread that isn't happening in their places of business. "I do get that certain industries probably don't have a lot of spread, and I do get their frustration with all of this. But this is a moment in time, we're going to get through this," he added.
Editor's Note: As of publishing this update Cayuga, Schuyler, and Seneca counties have not indicated whether they plan to enforce the state's measures. This story will be updated when/if they make announcements on the matter.
---
---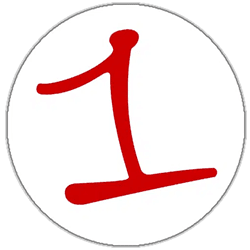 FingerLakes1.com is the region's leading all-digital news publication. The company was founded in 1998 and has been keeping residents informed for more than two decades. Have a lead? Send it to [email protected].