Days before the one-year anniversary of a roof collapse that killed two miners at Cargill Inc.'s Avery Island salt mine in Louisiana, the widows of the deceased have filed twin wrongful death suits against the company, mine supervisors and others.
Lance Begnaud, 27, and Rene Romero, 41, died in the Dec. 14, 2020 incident. Allegedly, they had been "ordered to enter a known hazardous and barricaded area of the mine (due to past and pending roof collapses) to address flowing water through the roof…."
Sixteen other miners who were working underground that day safely escaped the roof collapse.
Six weeks later, Cargill announced plans to permanently close the entire mine, which had employed about 200 and had produced about 1.5 million tons of rock salt a year.
Allegations in the lawsuits alarmed environmental activists in New York, who have long complained about the risk of roof collapses and mine flooding at Cargill's giant salt mine under Cayuga Lake, which produces about two million tons of salt a year for roadway deicing.
"The deaths of two miners at Cargill's Avery salt mine is further evidence that Cargill continues to put salt production ahead of mine safety," said John Dennis, a co-founder of CLEAN (Cayuga Lake Environmental Action Now).
"Cargill is known to be one of the least transparent privately-held companies in the world," Dennis added. "Their Salt Division has argued over many decades that in order to protect trade secrets at their mines, neither regulatory agencies nor local communities can have access to all their consultants' reports regarding mine safety.
In recent months, Cargill has been mining around weak rock formations at the Cayuga mine, including the so-called Frontenac Anomaly, raising fresh concerns about the risk of leaks and rock falls.
"Cargill has been unwilling to carry out any environmental impact studies on the Cayuga salt mine, where there have been six fatalities since they began operating in 1970," Dennis said.
He noted that in 1968, 21 Cargill miners died in a fire at the company's Belle Island, Louisiana, salt mine less than six months after a state regulator warned the company that the mine's only shaft was a fire hazard.
The new Louisiana lawsuits allege that Begnaud and Romero died in a section of the Avery mine that had been barricaded due to previous roof collapses and "torrential" water leakage.
Before the collapse, the suit says, at least one miner warned supervisors that the area was unsafe, and grouting crew members were advised to "run towards the berm" if the roof collapsed.
Other defendants allegedly delivered truckloads of dirt to fill in an unreported sink hole directly above the site of the collapse.
Minnesota-based Cargill, the nation's largest private company with annual revenues of $134 billion, has not yet filed its formal response to the state court suits filed in Louisiana's 16h Judicial District in Iberia.
"We haven't received the lawsuit yet and as such have nothing to add to your story," company spokesman Daniel Sullivan said today.
The federal Mine Safety and Health Administration has provided few details on the incident since releasing its "Preliminary Report" a week after the incident. It has not imposed any enforcement actions.
The website for the U.S. Department of Labor says that in fatality cases, MSHA produces a "Final Report," which includes "investigative findings, including root causes and enforcement actions." An agency spokesperson said today that the investigation leading to that final report continues.
According to the suits, MSHA had issued more than 50 safety violations at Avery — at least 15 of them serious violations — in the eleven months before the deadly roof collapse.
Less than two weeks before the incident, the agency had cited the company for a "ground condition" hazard, which read, in part: "Until corrective work is completed, the area shall be posted with a warning against entry, and when left unattended, a barrier shall be installed to impede unauthorized entry."
The lawsuits also named as defendants Lane Alan Lancaster, the general mine supervisor, and Dean Anthony Pontiff, foreman of the grouting crew that employed Begnaud and Romero.
The suit alleges that Lancaster "failed to report roof collapses" and mislead MSHA investigators about Cargill's "bolt installation and maintenance practices."
Pontiff allegedly "falsified records," failed to report roof collapses and ignored concerns of employees "who specifically warned of the imminence of a roof collapse."
Efforts to reach Lancaster and Pontiff by phone today were not successful.
Other defendants included Avery Island Inc., which leases the mine property to Cargill, and Weeks Island Rental LLC.
When a sink hole developed over the site of the fatal collapse, Avery Island "knowingly covered up an active sink hole with materials that were adding weight to an area it knew was directly above a salt mine and workers below," the suit said.
Weeks Island Rental allegedly provided "dump truckloads of dirt to cover the sinkhole."
The nearly identical lawsuits were filed by the firm Broussard & David of Lafayette, La., by Alexandra Kate Patin, Begnaud's wife, and Genee Babineaux Romero, Romero's wife.
At the time of the fatal accident, Patin two young daughters and was pregnant. She now has three children. Romero and his wife had one daughter.
The mothers are due damages due to the loss of benefits flowing from love, affection, comfort and companionship, as well as the emotional pain endured, the suits claim. The children are also entitled to recoveries for their losses, they assert.
---
---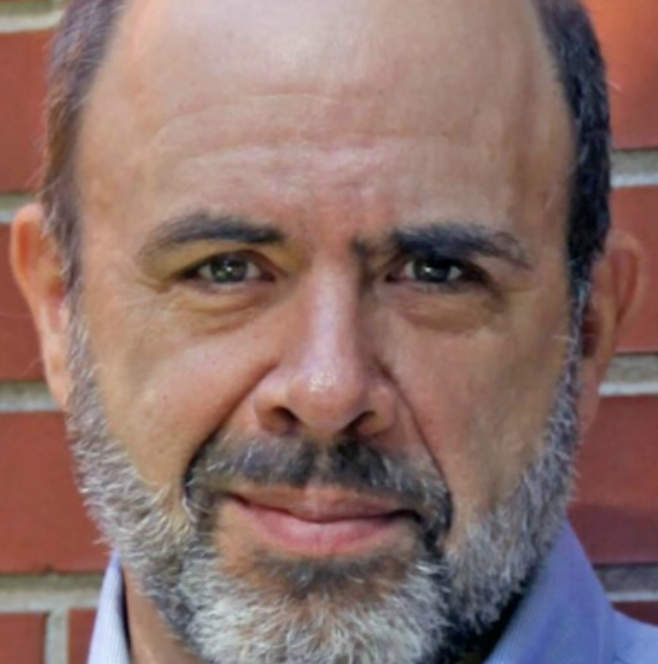 Peter is a three-time Pulitzer nominated reporter covering environmental issues through his first-of-its-kind digital publication The Water Front. He's won an array of Associated Press, UPI, and Society of Professional Journalist awards. His reporting on environmental issues continues to be featured in prominent New York publications and is available on FingerLakes1.com through an exclusive content partnership. Have a question or lead? Send it to [email protected].