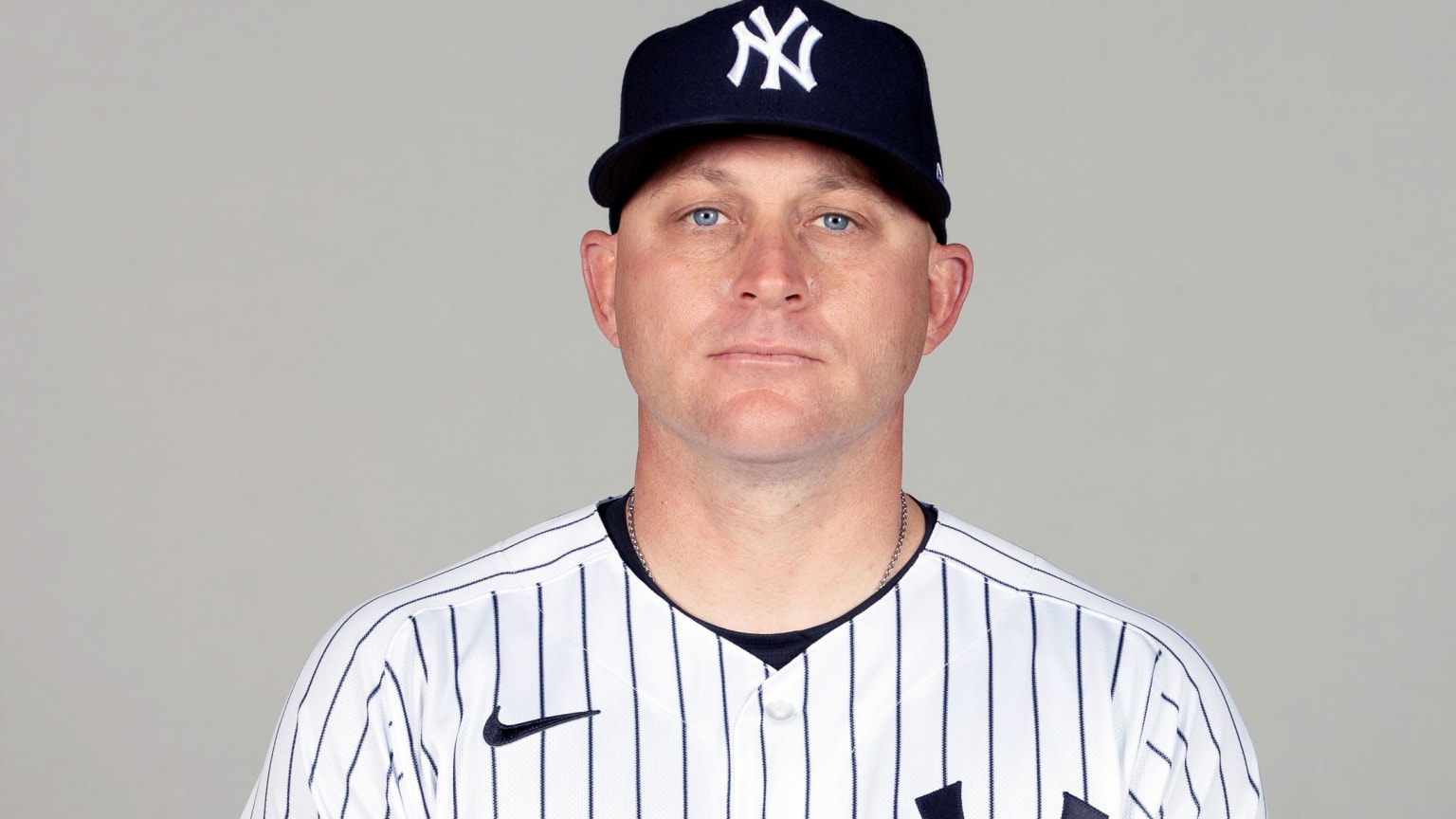 The Yankees announced Thursday that first-base coach and outfield instructor Reggie Willits will be leaving the organization to join the University of Oklahoma baseball program as a volunteer assistant coach.
Willits, a Chickasha, Okla., native and University of Oklahoma alumnus, will remain with the Yankees until his contract expires at the end of December, at which point he'll join his alma mater in a full-time role.
"I want to thank Brian Cashman, Aaron Boone and the Steinbrenner family for the opportunity to work for such a world-class organization," Willits said. "I've cherished my time with the Yankees and I've grown professionally and personally because of the bonds that have I've formed with so many players, coaches and staff.
"It's been a challenging personal decision to make. I'm leaving a team and organization I've loved being a part of, but I'm returning home to be closer to my family and to work for a program I have deep ties to and great respect for."
The Yankees have had significant turnover on the coaching staff following their elimination in the American League Wild Card Game.
New York re-signed manager Aaron Boone to a three-year contract with an option for 2025 earlier this week, but the team has made sweeping changes elsewhere, opting not to renew the contracts of hitting coach Marcus Thames, assistant hitting coach P.J. Pilittere and third-base coach Phil Nevin.
"We are charged with continuing to re-evaluate all aspects of the operation at all times," general manager Brian Cashman said earlier this week. "So that includes coaching staff, that'll include front office, that'll include everything. Unfortunately we have more time to do that as our winter is upon us."
Willits' tenure with the Yankees organization predates Boone's, as he was the club's Minor League outfield and baserunning coordinator from 2015-17 before spending the past four years as the first-base coach and outfield instructor under Boone, who replaced manager Joe Girardi after the '17 campaign.
"As we go through this winter, the makeup of things will change," Boone said earlier this week. "We've got some staff changes coming and there will inevitably be some player turnover. We'll try to put ourselves in a position to go out and compete at the highest level. That will be the expectation."
Others on the coaching staff include Matt Blake (pitching), Carlos Mendoza (bench), Mike Harkey (bullpen), Tanner Swanson (quality control and catching), Radley Haddad (bullpen catcher and coaching assistant) and Brett Weber (coaching assistant and replay coordinator).

Kyle leads sports coverage and hosts the Concrete Jungle podcast. Have a lead or question? Send it to [email protected].