Last month the IRS sent letters to thousands of Americans demanding repayment of stimulus checks worth $600, $1,200 and even $2,000. The letters started going out in June and July as the agency began processing millions of backlogged tax returns. 
Since the original reporting — countless others have shared similar experiences with the IRS — confirming that they also received letters requesting repayment.
"At first glance we though it was an error," Melanie Dakota, a New York resident told FingerLakes1.com. "We are well-below the income threshold for the past stimulus checks, so there isn't any reason why we would've owed the IRS for them." The first letter Dakota received indicated that she and her husband — who make less than $70,000 combined — would need to repay $1,800. "It was unusual," she continued. "There wasn't anything about the $1,400 stimulus check that came afterward."
Unlike the Massachusetts resident who struggled to find anyone to help — Dakota was able to speak with an IRS representative about the situation. "The IRS told me I'd have to respond to the letter immediately, likely repay it, then reclaim it through an appeals process," she explained.
Why is it happening? What can be done?
Letters are being sent out when the IRS believes double stimulus checks were sent out. Representatives for the agency told Dakota that IRS records indicated that two payments of $1,200 and $600 were sent out.
"The IRS told me that they'll be able to straighten it out, but that it will take time. If I ignore the letter, they won't address it or straighten it out — will take the money from me — and that will be the end of it," Dakota said. 
Either way, the repayment letter doesn't come with a 'pause' despite the seriousness of the claims inside it. Interest can accrue and if the IRS has to go through an administrative process — additional fees can be tacked on.
As for Dakota and her husband — she's left feeling defeated by the process. "The stimulus checks were intended to help working people," she continued. "Now, they're taking from the exact kind of people the stimulus checks were intended to help. The only due process the IRS can provide is 'Give us money now and maybe you'll get it back later'. It feels like extortion." 
Click here to find resources and phone numbers that can help if you get an unusual letter from the IRS.
---
---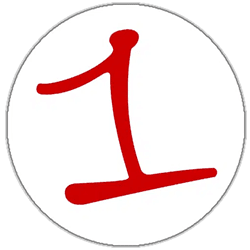 FingerLakes1.com is the region's leading all-digital news publication. The company was founded in 1998 and has been keeping residents informed for more than two decades. Have a lead? Send it to [email protected].