The number of fake COVID-19 vaccine cards available for purchase online is skyrocketing.
Cyber security experts say the number of fake COVID-19 vaccine cards is going to skyrocket. Analyzing a recent trend in search data, cyber security experts say the number of people searching for fake vaccine cards has gone up significantly over the last 30 days. 
Turns out there has also been a major uptick in the number of sellers of fake vaccination cards. 
How common are fake COVID-19 vaccine cards online now?
Checkpoint Software Technologies says that the cost of a fake vaccine card has doubled to $200. The number of sellers on this black market for vaccination records also increased tenfold. 
"What they're not thinking about is the fact that they could be putting themselves at risk, because oftentimes you're sharing very personal information in order to get your vaccination certificate. Hackers are not going to be taking that information and throwing it away, they're going to monetize it and they're going to sell your personal information on the dark web," Cyber Security Expert Maya Levine said of the findings. 
The fear and anxiety associated with vaccine mandates is precisely what hackers are playing on. According to experts, the fake vaccine record is the least of the transaction from the hacker's perspective. 
The transaction happens digitally, which means individuals are entering personal information — like address, phone number, payment information in form of credit card, and other personal identifiers. 
Those hackers are then able to double-down on the fraud by selling a fake vaccine card, then leverage victims' personal information.
When the Biden Administration launched its latest initiative to get upwards of 100 million Americans vaccinated against COVID-19 using recently FDA approved vaccines — the number of vendors and search inquiries for fake COVID-19 vaccination records skyrocketed further. Under the plan any employer with 100 or more workers will need to get all employees vaccinated — or undergo weekly COVID-19 testing.
In a matter of weeks, the number of vendors selling fake vaccination cards has risen from several hundred to more than 10,000. 
"Here's what I expect: the more the government gets strict about mandating these vaccines, the more the black market for these services will thrive," Ekram Ahmed, a spokesperson for Check Point added to Newsweek.
What happens if you get caught with a fake COVID-19 vaccine card?
It's against state and federal laws to produce or use a fake COVID-19 vaccination card. State Attorney General Letitia James confirmed this recently in a Q&A segment with News10NBC.
It violates federal laws due to the illegal use of a government agency seal. It's punishable by a massive fine and up to 5 years in prison. 
Given the state and federal laws in play — it's also likely that employers will terminate those who produce or try to use a fake COVID-19 vaccination card. Employment law experts have said that it comes down to the way in which employers ask workers to attest that they are vaccinated. They will either require workers to produce a vaccination record, or ask them to sign a company document. 
Those who are caught using fake COVID-19 vaccination cards can be terminated for using one — and for exposing their employer legally. Especially if they meet the new federal standards, which will be imposed by the federal Department of Labor and OSHA. Those who lie on documentation attesting to their employer that they received the COVID-19 vaccine will be terminated for lying on those official documents under the same premise.
What should you do if you spot a fake COVID-19 vaccine card?
There's an online complaint portal with New York State, which can be accessed here. Tips can also be sent to the inspector general of the department of health and human services by clicking here. The FBI is also investigating the digital versions of these crimes — so click here to learn more about that and report something suspicious to the FBI.
---
---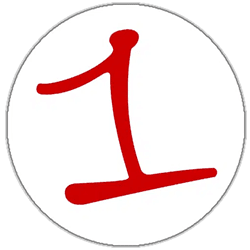 FingerLakes1.com is the region's leading all-digital news publication. The company was founded in 1998 and has been keeping residents informed for more than two decades. Have a lead? Send it to [email protected].