The rapid expansion of Greenidge Generation's Bitcoin mining operation at its Dresden power plant violates state law that requires the reduction of greenhouse gas emissions, the state's top environmental official said late yesterday.
"Greenidge has not shown compliance with NY's climate law," Basil Seggos, commissioner of the state Department of Environmental Conservation, wrote in a Tweet that contradicts the company's claim to be "fully compliant."
The agency has not yet ruled on Greenidge's application to renew its state air permits, which expired Sept. 6, and it has set virtual public hearings on the case for Oct. 13.
The Sierra Club, Seneca Lake Guardian and other environmental advocates applauded Seggos' stance.
"The permits for the Greenidge Bitcoin mining facility must be resoundingly denied," said said Liz Moran, environmental policy director for NYPIRG (New York Public Interest Research Group).
Moran called the permits "the first test to determine if New York State is serious about meeting critical climate goals when it comes to the threat of Bitcoin mining."
The Greenidge plant was a mothballed coal-burning facility in 2014 when it was acquired by Atlas Holdings, a Connecticut private equity group.
Atlas converted it to burn natural gas and restarted it in 2017 to sell intermittent power to the state electric grid. Two years later it launched the Bitcoin mining operation, powering it with "behind-the-meter" electricity from the plant, while continuing to supply occasional power to the grid.
As the price of Bitcoin has more than quadrupled since last September, Greenidge's mining operation has turned exceptionally profitable. Atlas has been adding mining computer "rigs" at a furious pace, requiring dramatically more power — and causing its GHG emissions to spike.
Meanwhile, Atlas is trying to capitalize financially on the Bitcoin boom by taking Greenidge public through a reverse merger that could be completed before the end of October. The plan is to merge Greenidge with support.com, a small tech support company traded on the NASDAQ exchange that would become a Greenidge subsidiary when the merger closes.
A vote by shareholders of Greenidge's merger partner is scheduled for tomorrow.
In anticipation of that crucial vote, support.com shares have been fluctuating wildly — but mostly higher — due to factors unrelated to Bitcoin.
In touting the planned merger, Greenidge officials have underscored their plans to dramatically increase Bitcoin mining in Dresden and elsewhere without reference to the consequences of sharply higher GHG emissions.
When the deal was first announced in March, Greenidge said its Bitcoin mining rigs were drawing 19 megawatts of electricity. As of July 31, those power needs had jumped to 41 MW. The company has told investors that rigs in Dresden will require 85 MW of power by next year, while the company's total Bitcoin computing equipment at all its sites will require more than 500 MW by 2025.
That projected growth trajectory, as laid out to potential stock investors, does not appear to factor in the requirements of New York State's 2019 Climate Leadership and Community Protection Act, or CLCPA.
That law includes the requirement that the state cut its total GHG emissions by 40 percent from 1990 levels by 2030.
Greenidge's expired Title V air permit, which the DEC continues to enforce as it weighs renewal, allows the Dresden plant to emit 641,878 tons of CO2-equivalent gases a year (or 582.525 metric tons).
The company's renewal application doesn't seek to change that limit.
In an Aug. 2 letter sent to the DEC, Greenidge consultant David T. Murtha of ERM projected that the plant would generate 572,282 tons (519,188 metric tons) each year from 2022 to 2026.
However, CLCPA requires the state to begin including in its CO2-e count, the emissions created by the "upstream" sources of the fuel used by in-state electricity generating plants. For Greenidge, that means counting the methane and other GHG gases (CO2-e) emitted by the fracked natural gas wells and pipelines it relies on for its fuel supply.
Greenidge estimates that its "upstream" CO2-e for each year between 2022 and 2026 at 476,820 tons (432,582 metric tons).
That means Greenidge's total onsite and upstreams CO2-e emissions would add up to 1.05 million tons per year from 2022 to 2026 (952,968 metric tons) — well above the CO2-e limit sought in the renewal permit.
However, Murtha argues on Greenidge's behalf that the plant has dramatically cut its emissions since 1990. That year, he wrote, Greenidge emitted 2.3 million tons of CO2-e as an inefficient coal-burning facility. Its upstream emissions were an estimated at 880,271.
"Greenidge's onsite GHG emissions have decreased by approximately 75 percent since 1990," Murtha wrote. "…When comparing emissions reductions from the combined onsite and upstream CO2-e emissions, Greenidge's current and projected emissions are 70.3 percent lower than the 1990 baseline actual emissions."
In a statement today, Greenidge said it has been and would continue to be in full compliance with its air permits. The company said it supported CLCPA's goals of reducing GHG gases relative to a 1990 baseline.
"Even it our facility were to run at its full permitted capacity, our potential emissions equate to only approximately 0.23 percent of the state's GHG emissions reduction target for 2030 under the CLCPA," the statement said.
Meanwhile, environmental advocates praised Seggos for saying the Bitcoin buildout was not in compliance with CLCPA.
Roger Downs of the Sierra Club Atlantic Chapter tweeted back to Seggos:
"Thank you for coming through. It is absurd the amount of power required to make five Bitcoins — the daily consumption of the city of Albany. There is no way this industry can comply with our climate laws."
Yvonne Taylor of Seneca Lake Guardian said the DEC's preliminary response was "very promising."
"Gov. (Kathy) Hochul has an opportunity to lead New York's bold climate initiative across the finish line by rejecting the frivolous burning of fossil fuels for private use," Taylor said. "Proof-of-work cryptocurrency mining is replicating across the state and if left unchecked, will single-handedly undermine our state's goals to reduce greenhouse gas emissions."
Proof-of-work is the name given to the method Bitcoin uses to confirm transactions and to create new coins. Computer rigs across the globe compete to solve highly complex puzzles through brute force guessing. The winners are awarded new coins.
Like most Bitcoin mining operations, Greenidge participates in groups made up of members who share computing capacity and Bitcoin rewards.
While the proof-of-work business model is highly energy intensive, alternative ways of running cryptocurrency operations are under development. One emerging alternative, known as proof-of-stake, would require a tiny fraction of the energy used by proof-of-work operations like Greenidge.
"Should proof-of-work Bitcoin mining be allowed to grow in New York, there is no doubt that the climate goals would be unachievable," said Moran of NYPIRG.
"NYPIRG urges the (DEC) to reject the permits for the Greenidge facility and for Gov. Hochul to institute a statewide moratorium on proof-of-work cryptocurrency mining until a full environmental review is conducted."
---
---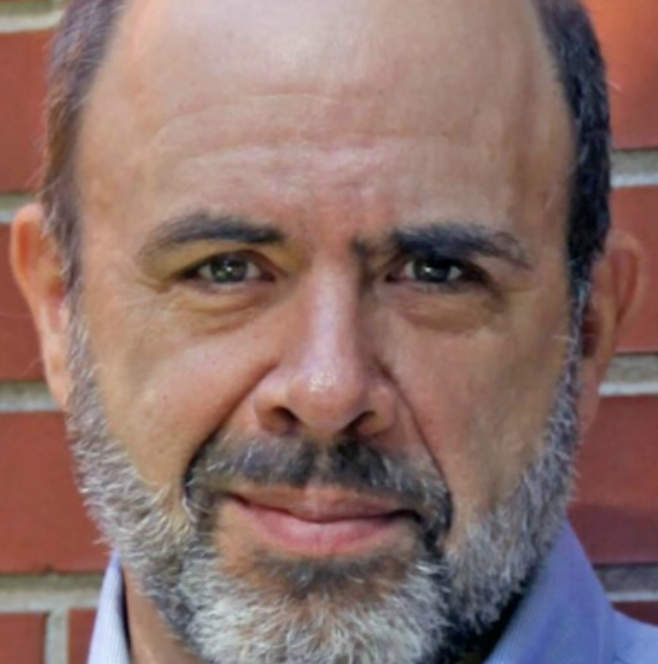 Peter is a three-time Pulitzer nominated reporter covering environmental issues through his first-of-its-kind digital publication The Water Front. He's won an array of Associated Press, UPI, and Society of Professional Journalist awards. His reporting on environmental issues continues to be featured in prominent New York publications and is available on FingerLakes1.com through an exclusive content partnership. Have a question or lead? Send it to [email protected].