In an extraordinary meeting, the legislature has extended the eviction moratorium for New York State until January of 2022.
Lawmakers, landlords, tenants and everyone in between have different emotions about the entire situations as renters fear homelessness and landlords suffer the financial burden of back taxes and mortgages.
According to Right to Council NYC, 228,000 New Yorkers are on the brink of eviction.
"As legal service providers on the front lines throughout the pandemic, we see firsthand how desperately New Yorkers need help with their rent so they can stay in their homes," Raun Rasmussen, Executive Director of Legal Services NYC, said. "Halting evictions while they get that help is the only humane approach. We applaud Gov. Hochul and the New York State Legislature for extending the eviction moratorium, which buys tenants critical time to apply for rental assistance through the Emergency Rental Assistance Program (ERAP). At the same time, we urge the state to continue making improvements to the ERAP application and distribution process so that every New Yorker can get the funds they need to avoid the eviction process, stay safe, and stay in their homes."
While advocates and many Democrats were in favor of the extension, that is not the case for everyone.
Congressman Lee Zeldin, who plans to run against Governor Kathy Hochul in 2022, said he believes the process in which the moratorium was addressed was flawed.
"You have a new governor now, and instead of changing the three-person-in a-room way of doing business, it's just more of the same," he said. "What we really need are hearings and vetting; you bring people in to express what they are concerned about, with regards to the eviction moratorium either in place, what they feel is a risk if it is not extended, what the consequences would be if it is extended. You have a conversation, you ask your questions, it's public, that hearing. None of that took place."
"If we continue to go this route, it is only going to create a snowball effect that becomes a bigger problem later on down the road," said Assemblyman Brian Manktelow, of the 130th Assembly District. "We shouldn't be forcing landlords to suffer like this by prolonging the inevitable which will only hurt tenants in the long run. We should be trying to help tenants get back on their feet and back to work. The money to assist landlords also should have gone out a long time ago. Overall, this is an unacceptable way to deal with this issue."
The common issue seems to be the issue from the very beginning- there was funding to help offset the evictions and to help landlords stay afloat, but the money simply wasn't disbursed quickly enough.
"I voted no on the legislation to extend New York's eviction moratorium," said Senator Pam Helming of the 54th State Senate District. "The best thing the state can do for tenants and property owners today is the same thing it should have been doing for months – get rental assistance funds out the door and into the hands of our small and mom-and-pop property owners. The distribution of these funds must continue to be our focus and priority."
In an press release from Senator O'Mara, he seemed to voice the similar concerns.
The press release reads, "State Senator Tom O'Mara today rejected legislation agreed to by Governor Kathy Hochul and the Legislature's Democrat majorities to extend New York's eviction moratorium until January 15, 2022 because it fails to take any immediate, significant action to help tenants and landlords struggling to access vital relief through the state's failing Emergency Rental Assistance Program."
Assemblyan Phil Palmesano felt the same way, voicing concerns over prolonging the process and harming small landlords in the process.
"Extending the eviction moratorium is not only severely harmful to landlords and small property owners, but it's unnecessary," said Palmesano. "Since March, my colleagues in the Assembly and Senate Republican conferences and I have urged the administration and our democratic legislative colleagues to release these critical rent relief funds. They knew this expiration date was coming. It is inexcusable that these funds have not been distributed with over six months of time and public pressure to do so. If these funds were responsibly sent out as intended, we would not be in this position of extending this costly eviction moratorium at the expense of small property owners and landlords."
Assemblyman Jeff Gallahan agreed that the issue isn't going to be solved with an extension of the moratorium, but that it has failed New Yorker's from the beginning when the state failed to disburse the money set aside to avoid this specific issue.
"Today's special session is a direct consequence of the pure incompetence of New York state government," said Gallahan." New York received billions of dollars from the federal government to assist tenants and landlords months ago and has completely fallen flat on getting that money out to those in need. As of last week, only 46,427 of the 176,113 applications have been processed and approved."
---
---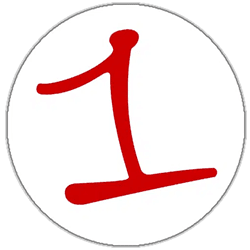 FingerLakes1.com is the region's leading all-digital news publication. The company was founded in 1998 and has been keeping residents informed for more than two decades. Have a lead? Send it to [email protected]