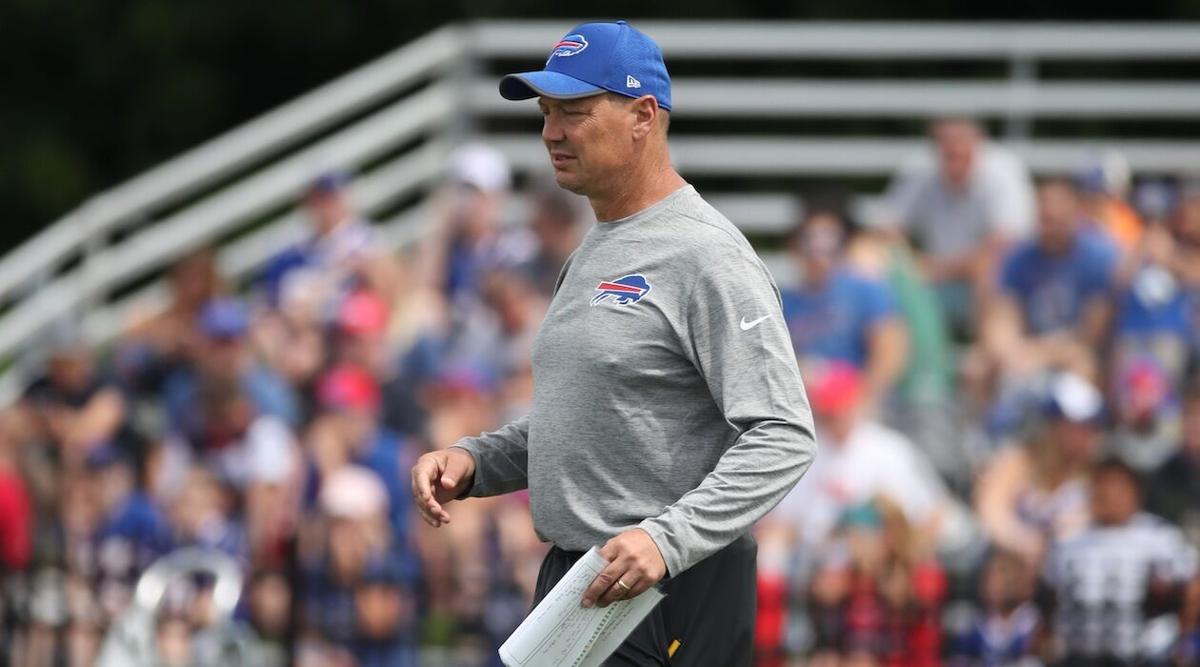 NFL players are not required to receive the COVID-19 vaccine, but the same cannot be said for coaches.
The NFL made receiving the COVID-19 vaccine required for Tier 1 personnel which includes executives, coaches and scouts. Simply put, you get the vaccine or you are out of a job. On Friday, it was reported that two NFL coaches refused to receive the vaccination and are now out of work.
One of the coaches out of a job, Rick Dennison, is a former Buffalo Bills offensive coordinator.
Dennison had served as the Minnesota Vikings' offensive line coach/run game coordinator the past two years before leaving the position on Friday. He had been the Bills' offensive coordinator during Sean McDermott's first season as head coach in 2017. Dennison would be dismissed after one year and replaced by current Bills offensive coordinator Brian Daboll.
The second coach to reportedly walk away from his job due to refusing to get the COVID-19 vaccine is Cole Popovich. Popovich had served as the co-offensive line coach of the New England Patriots.

Kyle leads sports coverage and hosts the Concrete Jungle podcast. Have a lead or question? Send it to [email protected].