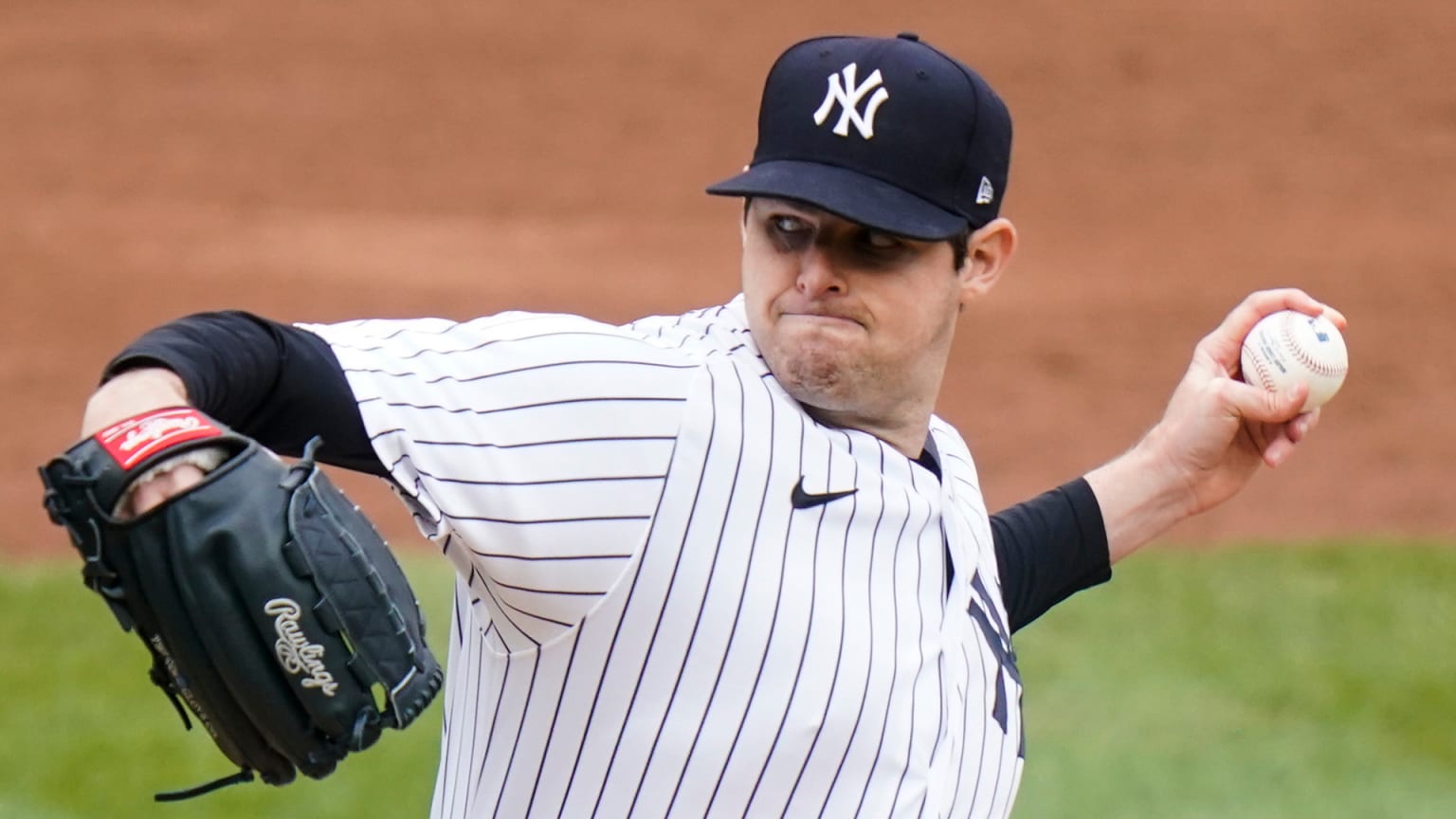 Some 12 hours after manager Aaron Boone lambasted his team in a closed-door meeting, it felt like a new dawn in the early innings on Saturday, the bases filled with Yankees seemingly poised to strike. Yet by settling for one run against a seemingly vulnerable Tyler Glasnow, the club's early-season woes spilled over for another afternoon.
Glasnow adjusted after two uncharacteristically wild innings and Jordan Montgomery surrendered a pair of home runs as the Bombers dropped their fourth consecutive contest, 6-3, to the Rays at Yankee Stadium. Rougned Odor's first Yankee homer and an Aaron Judge RBI double closed the deficit in the eighth inning, but it wasn't enough.
New York left the bases loaded in the first inning and was held to DJ LeMahieu's RBI single in the second by Glasnow, who tossed 54 pitches in the first two frames, yet held the Yanks to a run and two hits over five innings. Francisco Mejía hit a second-inning solo homer and Manuel Margot slugged a two-run shot in the fourth off Montgomery, who worked six-plus innings.
Joey Wendle belted a two-run homer facing Jonathan Loaisiga in the seventh, building a four-run Rays lead at the time. At 5-9, the Yankees are four games under .500 for the first time since June 6, 2016, when they were 26-30.
GAME HIGHLIGHTS:

Kyle leads sports coverage and hosts the Concrete Jungle podcast. Have a lead or question? Send it to [email protected].