Members of the Assembly Republican Conference are asking lawmakers to "sign" a petition calling for the immediate "subpoena" of New York State Commissioner of Health, Dr. Howard A. Zucker after a recent report from Attorney General Letitia James found the state covered up thousands of deaths in state nursing homes.
Members of the Conference, including Leader Will Barclay, spoke at a Thursday press conference alongside Rochester resident Gelsey Randazzo Markese, who lost her 91-year-old grandmother in a nursing home in the fall of 2020 and Vivian Rivera Zayas from Voices For Seniors, a grassroots, statewide advocacy group for seniors in long-term care facilities, calling for answers.
"The attorney general's report confirmed what many of us already knew: The Cuomo Administration intentionally withheld information from the public, because the COVID-19 reality in nursing homes was far worse than anyone imagined. Democrats in the Legislature have the ability to compel testimony from Health Commissioner Zucker and obtain documents explicitly detailing exactly what happened surrounding the governor's March 25 order to admit COVID-19 positive residents to state nursing homes. It's time they do it," said Leader Barclay.
To that end, members of the Republican Conference last week sent a letter directed to members of the Assembly Committees on Oversight, Health and Aging calling on their colleagues to sign a petition that would trigger the delivery of a subpoena to Cuomo Administration officials to testify and provide all data on nursing home deaths, including all communications from the department of health and other parties that led to the development, implementation and reversal of its March 25 directive, as well as withholding this data from the Legislature and public for so many months. A full copy of the letter and petition is available here.
The lawmakers found a legal legislative workaround that would bypass needing the committee chairperson to issue a subpoena. Legislative law allows for a majority of a legislative committee to issue a subpoena; collecting this majority of signatures would formalize the ability to subpoena Dr. Zucker and compel him to answer questions about a scandal that has ravaged tens of thousands of New Yorkers.
Leader Barclay was also joined by Assemblyman Joseph Angelino, Ranking Member on the Committee on Oversight, Assemblyman Michael Montesano, Member on the Committee on Oversight, and Assemblyman Kevin Byrne, Ranking Member on the Committee on Health during the virtual press event. Each has been extremely active in trying to get answers on behalf of those who lost loved ones in state nursing homes during the pandemic.
"We are nearly a year into the COVID-19 pandemic and we collectively have experienced so much loss. Even though we are this far along, we are still no closer to knowing the whole picture of what happened in our nursing homes," said Angelino. "I encourage my colleagues across the aisle to take a similar stance as Attorney General James, who put public service before politics, and join in our efforts to bring the truth to light. Families deserve to know what happened to their loved ones."
"It is shameful that despite the release of the attorney general's report, we still face roadblocks in trying to get answers for the families who lost loved ones in nursing homes," said Montesano. "If the attorney general is able to put politics aside and do the right thing, then so should the state Legislature. This is a bipartisan issue that we should be working together on; we cannot stand idly by while the governor and commissioner continue to cover up the lies and mistakes they have made over the last year. Last night, we were notified that the governor and his administration had quietly set up 19 COVID-19 nursing homes across the state, claiming this is something they have been working on since November. If that is the case then why is this the first time we are hearing of it? Why are they having secret meetings without us? Regardless of this new information, I believe we should still subpoena Commissioner Zucker to testify in a hearing dedicated solely to this issue. It's a year later and there is still a lot of covering up being done. Enough is enough. The people of New York deserve an honest and transparent government. This isn't a game. These are people's lives they are messing with."
"It is high time we give the families who have lost loved ones in elder-care facilities to COVID-19 some real answers," said Byrne. "The DOH has held private, partisan meetings, and only recently shared data after the state's Supreme Court forced them to by ruling in favor of the Empire Center. The lackluster response to the Legislature by the DOH is completely unacceptable. It is clear that despite this new information, we still have more questions than answers. It has been suggested by some that we question the commissioner on this issue at the Budget Health Committee hearing. While we will take every opportunity we have to get answers, relying solely on a time-constrained budget hearing would be entirely inadequate and inappropriate. We still have many important questions to ask regarding the executive's proposed budget-the largest portion of it being Medicaid-and we shouldn't be lumping this all together. While I am grateful that many of our colleagues from both sides of the aisle have spoken out on this issue, speaking out is no longer enough. It's time to walk the walk and help us get the truth unveiled."
---
---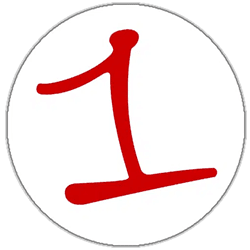 FingerLakes1.com is the region's leading all-digital news publication. The company was founded in 1998 and has been keeping residents informed for more than two decades. Have a lead? Send it to [email protected]