Nearly 60 regional leaders will gathered to ensure equity, transparency, and efficiency in COVID-19 immunization efforts, with a goal of vaccinating at least 70% of adult residents of the Finger Lakes Region.
A meeting was scheduled to take place at 4 p.m. on Thursday.
The Finger Lakes COVID-19 Vaccine Task Force was convened by Monroe County Executive Adam Bello and Monroe County Public Health Commissioner Dr. Michael Mendoza, and will be chaired by Dr. Nancy Bennett, the lead for the Finger Lakes COVID-19 Hub at the University of Rochester Medical Center, and Wade Norwood, CEO of Common Ground Health.
While COVID-19 has presented an unprecedented challenge nationally and locally, the Vaccine Task Force allows the region to harness the reach and talents of organizations throughout the nine Finger Lakes counties of Genesee, Livingston, Monroe, Ontario, Orleans, Seneca, Wayne, Wyoming, and Yates.
"The Finger Lakes COVID-19 Vaccine Task Force will play an important role in helping to answer questions and serve as a point of contact for residents across our region as we continue through the early stages of the COVID-19 vaccination process. We understand there are going to be questions, but we want to ensure everyone has accurate answers to make an informed decision about getting the vaccine," said Bello. "The task force will be made up of members who represent the diversity of our region – from urban, suburban and rural communities, business leaders, medical professionals, community members and everything in between."
The advisory group includes representatives from Rochester Regional Health, the University of Rochester Medical Center, safety net practices, the City of Rochester and other municipal and county governments, non-profits, residents, business, labor, education and more. The task force will advise the Finger Lakes Regional Hub, the state-designated organization for coordinating the supply, distribution and delivery of COVID-19 vaccines across the region.
It will also oversee strategies and tactics for guaranteeing that every adult in our region has the information and access they need to make an informed choice about vaccination.
"We have learned that if we don't want to leave any populations behind, we have to make sure that historically marginalized groups have a seat at the table where decisions are made," said Wade S. Norwood, task force co-chair.
"Different groups need different approaches, from religious communities both rural and urban to migrant workers in farming communities, to Black folks in city neighborhoods," said Norwood. "By representing the true diversity of our region, the task force will help us build a foundation of trust and transparency among communities and organizations."
"I am honored to help lead our region's efforts to deliver COVID-19 vaccine to each and every member of our community safely, quickly and fairly. The task is huge, but our community has proven time and time again that we can come together for the good of all.  The Task Force will guide us at every step of the process, and ensure that vaccine administration in our region is equitable, transparent, and efficient," Nancy Bennett, MD, task force co-chair said.
"The task force will allow us to quickly disseminate accurate information about the vaccines to people who rely on agencies like ABC for critical information. As a trusted messenger, we have an obligation to educate the individuals we serve—individuals who are often economically, socially or emotionally marginalized. We will use our deep community connections to help residents make informed decisions for themselves and their families," Task Force Member Jerome Underwood, president and CEO of Action for a Better Community added.
"Many in the Latino community have expressed mistrust and little confidence in the vaccine. Lack of Spanish language information has compounded that skepticism. The taskforce will bring together a concerted effort that will leverage the critical role trusted community based organizations such as Ibero can play in the vaccination strategy," Task Force Member Angie Perez-Delgado, president and CEO of the Ibero-American Action League continued.
"This wide coalition can dedicate the focused effort on COVID-19 vaccination needed to bring the spread of the virus under control in the Finger Lakes. COVID infection rates continue to climb in our region and the fallout is costing lives and damaging our economy. For many of our children, the interruption in their education can change their future," Task Force Member Ellie Fralick, a retired rural resident of the region concluded, in a press release.
---
---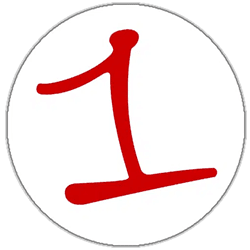 FingerLakes1.com is the region's leading all-digital news publication. The company was founded in 1998 and has been keeping residents informed for more than two decades. Have a lead? Send it to [email protected].