Editor's Note: Each day health departments around the region are publishing updates to their websites, social media platforms, and sharing 'situational' data with local media. In an effort to bring all of that information together under one roof – we'll be publishing daily 'situational updates'. They will appear near the top of our homepage, and will be indexed at our own COVID-19 dashboard, which can be found by visiting www.fingerlakes1.com/coronavirus. Note that for counties that do not publish written updates – we will summarize the visual reports they share on those platforms or with local media.
---
This is your situational update for Thursday, December 17th. Take a look at what local health officials are saying in your county as the day progresses. Each county issues updates at different times of day. However, all of the counties we're tracking are publishing daily updates. Follow along below, or check out the table with the latest COVID-19 data from around the Finger Lakes.
Cayuga County
New Cases: 63
Active Cases: 516
Hospitalized: 26
Deaths: 13
No written update provided. [See Facebook Graphic]
---
Ontario County
New Cases: 86
Active Cases: 574
Hospitalized: 27 (2 new)
Deaths: 43 (1 new)
No written update provided. [See Facebook Graphic]
---
Schuyler County
New Cases: 9
Active Cases: 34
Hospitalized: 4
Deaths: 8 (1 new)
"We are saddened to report our 8th COVID-19 related death today. This individual was a female in their 90's and our entire Public Health Department sends heartfelt condolences to the family." [Read More]
---
Seneca County
New Cases: 25
Active Cases: 154
Hospitalized: 13
Deaths: 21 (2 new)
"Sadly, we report 2 more COVID-19 deaths that are connected to the nursing home outbreak. This is an extremely difficult time for the residents, families, and staff there so please keep them in your thoughts. We also have 25 new positive cases to report, 15 of them are tied to the nursing home outbreak. If you are contacted regarding being a positive case please be forthcoming and honest about your contacts so that we can attempt to slow the spread and not overwhelm our healthcare system. It's an awful situation to get panicked calls from people that have heard second hand they are contacts but we were never notified about them from the original case. Also, if you are having symptoms and go for testing please make sure you are isolating until you receive your results. Currently, the Finger Lakes region has the highest positivity rate as well as the highest hospitalization rate for the entire state. So please help stop the spread by not gathering with people who do not reside in your home. Stay apart this year so that when gather next year no one is missing. Stay safe Seneca!" [Read More]
---
Steuben County
No update yet.
---
Wayne County
New Cases: N/A
Active Cases: 377
Hospitalized: 36
Deaths: 21
"Good afternoon Wayne County Public Health followers. I apologize for the delay in posting our daily update. The total number of positive cases of COVID-19 is now at 1,704. Out of the 1,704 positive cases, we have 1,306 cases that have resolved/recovered. There are currently 377 active cases. There are 36 residents hospitalized. The age group with the highest incidence of positive cases are those between 30-39 years of age. Sadly, we have had 21 COVID related deaths reported in Wayne County. The daily positive case rate has been increasing in Wayne County and in the entire Finger Lakes Region. We encourage all of our residents to do their part and to practice the 3 W's; wash your hands, wear a mask and watch your distance, please stay at least 6 ft. apart when in public places around others and avoid close contact with people outside of your own household. There have been 34,808 COVID tests completed and processed, with 33,112 negative results. Active Cases in Nursing/Adult homes will now reflect cases among residents and staff. These numbers are a breakout of total active cases, not in addition to them. Active cases in nursing homes and adult care facilities: 37 Thank you residents for your continued support." [Read More]
---
Yates County
New Cases: 9
Active Cases: 48
Hospitalized: 5
Deaths: 9 (1 new)
"COVID-19 update as of December 17th at 3:00 pm. Of the nine new cases today, five are close contacts of previous positive cases and one case is a Marcus Whitman Central School District student. Six more cases recovered today. Unfortunately, we are reporting our 9th COVID-19 related death today. The individual was in their 60's and we send our heartfelt condolences to their family during this difficult time." [Read More]
---
---
---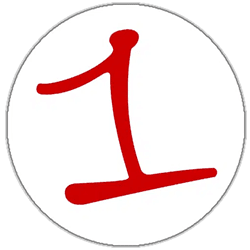 FingerLakes1.com is the region's leading all-digital news publication. The company was founded in 1998 and has been keeping residents informed for more than two decades. Have a lead? Send it to [email protected].